If you are dating a Scorpio man but not seeing any sign as to advance to the next level in your relationship and are wondering why.
Here is some advice that may help you figure out why a Scorpio man may not commit.
1. He May be too Ambitious
Scorpio men are notorious for having some high set goals that they intend on seeing through. If a relationship is perceived as being in the way; he may back out in order to get his success.
Some Scorpio men can become so driven that they become workaholics. This can effectively snuff out a relationship if not careful. Such scenarios can make his partner insecure or jealous.
If she shows him that she's feeling these things; he will likely feel distressed and want to end the relationship. His goals are always very important to him and if his partner cannot understand this; he'll move on.
In the chance that you're dating a Scorpio, you're going to have to either be ambitious enough yourself that you cancel each other out or you'll have to be sympathetic to his situation.
Maintaining love with the hard-working Scorpio can be a challenge but if you stick it out, there can be a victory at the end of the tunnel.
2. Not Ready for a Relationship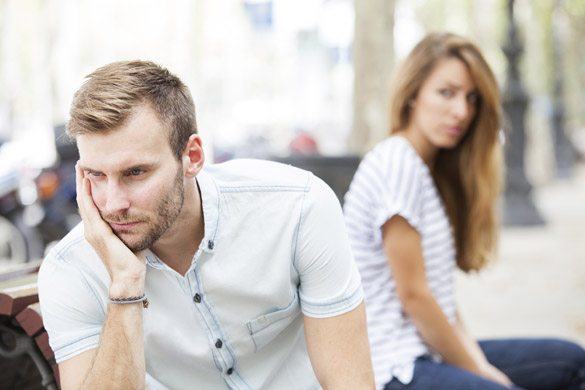 If he's dating you and seems to be comfortable with that mode thus not moving forward, he may just not be ready to commit. This can be due to past hurts, current projects, or just that his heart isn't in it.
There are many variables that can cause a Scorpio man not to be ready to dive into a relationship. It depends on each man themselves. His moon could cause him to hide away like a Gemini man or Virgo man.
Having either of those moons or even a Taurus moon will make him tread carefully and be in no particular hurry to get things moving past where he already is.
Typically he will let you know in some way that he just isn't ready. He'll pull back, he won't want to go out very much or spend much time together. He may also go ahead and tell you he isn't ready.
If he holds back but you know something is up, simply be upfront with him and ask him what he feels and where he sees things going with the two of you.
3. Life Problems
Sometimes the Scorpio man is going through some very personal problems as and such, he doesn't feel he's ready to settle down with anyone. He has to feel secure in order to want to commit.
This truly is one of those cases where he'd say "It's me, not you"; and mean it. If he feels overwhelmed in any way, a relationship will be the last thing he wants to deal with.
This could be a result of his career not going well, finances not going well, or a variety of other issues that feel like a heavy load. If he is carrying a heavy load, he will not be willing to concentrate on love.
Scorpio men stress themselves out and become very emotional. This is why they stay alone for long periods of time. They try to cope with who they are and what needs to be fixed before they share their lives with someone.
4. Not Happy With You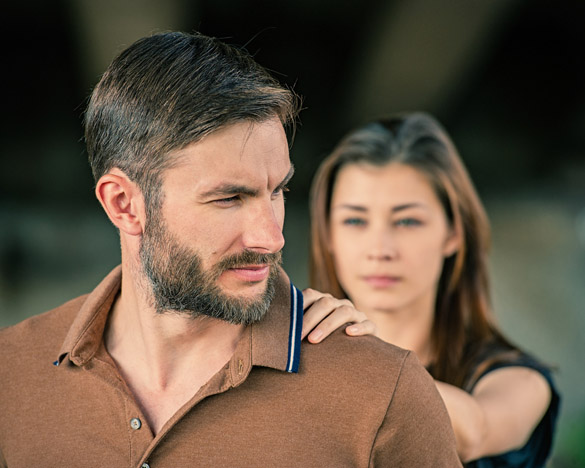 If the Scorpio man isn't feeling as though he's completely fulfilled in the relationship he has with you, he'll pull back and certainly, will not want to commit and become more.
It could be that he isn't totally convinced one way or the other. It could also be that maybe not enough time has elapsed for him to really know what he wants or if it's you that he wants.
He may want to weigh his options and make sure he's not missing out on some other opportunity. It could be that he's attracted to you in one way but not fitting with another.
He is finicky but knows what he wants and if he just isn't feeling that chemistry or connection he wants; he may pull back and will be resistant to commitment with you. He's looking for a very special spark.
5. If You Try to Force Him
The Scorpio man is one of the signs that do not like to be told what to do. If you give him an ultimatum or try to force his hand into a commitment, he will absolutely become cold or withdraw from you.
Commitment is off the table if you're trying to push him to it. He has to feel it's his idea or at the very least; that he is somewhat in control with what is happening within his life.
The best thing to do is to allow him to figure out the timeframe of what he wants and let him lead. If you do not, it may result in him breaking it off or becoming cold toward you. The Scorpion sting is hard to heal from.
If you keep insinuating that you want a commitment from him when he isn't ready, he will find this annoying and will definitely keep you from attaining your victory with him in a relationship.
It may be best to simmer and let the Scorpio man come to you when he is fully ready. Show him some really good incentive for why he should commit to you. Show him how wonderful and caring you are.
Try to show him that you don't need him; you just want him. Make him your 50/50 partner rather than trying to lean on him or push him to do things he doesn't want.
Be passionate in life but be sure to keep him reassured that you're confident and will stay with him through the good times and the bad.
Click here for more information on how to land a Scorpio man and more!!
I totally get how hard it is to figure out what is going on in this sexy man's head at any given time. However; if you work with him; you may win the day with him.
What do you think are some of the reasons a Scorpio man may not commit?
I hope this helps you to get a little closer to him by knowing what not to do.
Share your story (or situation) with our community in the comment section below (don't worry, it's anonymous).
Wishing you all the luck of the universe
Your friend and Relationship Astrologer,
Anna Kovach
---
---