It's easy to see why you'd be hot for a Scorpio man. What in the world can you do to get him to make the next move and commit to you? There are ways I can help!
Stick with me and learn exactly what you can do. This is how to get a Scorpio man to commit to you:
1. Woo Him With Your Confident Nature
There is nothing more appealing to a Scorpio man than a woman that knows what she wants and isn't afraid to ask for it. Show him that you don't need anyone to take care of you; you've got it on your own.
The independence you show him will definitely catch his eye and also his heart. The last thing he wants is a clingy woman/wife that doesn't know how to care for herself or is too demanding.
If a commitment is what you're angling for, just use your confident manner and ask him for it. He'll appreciate your candor and strength to tell him what it is that you truly want.
You can put a cat's theory into place which is: "there is no harm in asking". They employ this when asking for snacks or love. Offer him up what he wants and he'll be putty in your hands.
This is an excellent way to get a Scorpio man to commit to you. He wants to be in love and he wants a woman who knows what she wants to take hold of him.
2. Boost His Ego A Little Bit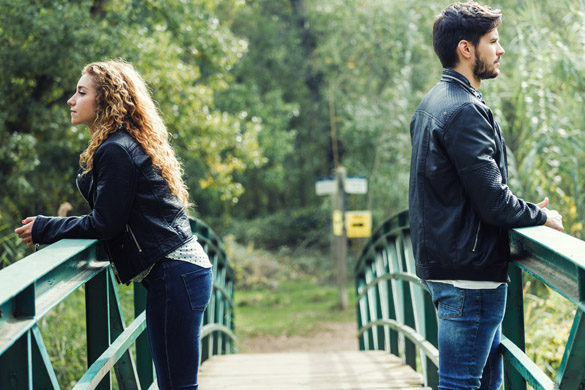 Scorpio men know that they are intelligent, talented, and sexy. However, they occasionally need to have that reassurance from the woman they love. So while there may be things that piss you off, try to keep his ego in mind.
Criticism can cause problems between you if you aren't careful. He needs more positive reinforcement when you can plug it in there. If you chew him out for forgetting the trash out; praise him for remembering to put the toilet seat down.
See how easy that works? He'll appreciate you more and won't see you as someone who is constantly nagging him or giving him a hard time. He knows he isn't perfect but he doesn't need to be reminded.
In fact, it would be even better if you were able to get your point across to him about the trash without sounding like you're scolding him. Be creative and be very sweet. He'll reward you for it!
3. Let the Ideas Be His
While the Scorpio man has some excellent ideas; he also has some that maybe aren't that great. When you have a fabulous idea, somehow plant it into his mind so that he feels it was his idea.
Naturally, to do this, you have to let go of your own ego. If he feels it's his idea or plan; he'll feel more confident and more like a man. This will win you loads of brownie points with him.
When it comes to getting him to commit; you'll need to employ this same tactic. Keep saying witty things and act as though you aren't trying to get him to do anything.
One day he'll wake up and realize it's a good idea to commit to you and that you didn't coerce him at all though you may have a least a little by planting the seeds. He doesn't need to know that though.
4. Show Him Why Scorpio Man Should Commit To You
The Scorpio man has to have proof that you're going to be reliable, sensual, tender, and caring of the relationship with him. He's also got to see that you're independent, intellectual, and able to hold your own.
Enticing him by showing him what all you have to offer will make commitment more appealing to him. If you want to have children, talk about that. The idea of family is something he does appreciate.
Dare I say it… cook him home-cooked meals. He'll go crazy for this. He'll see that you've got it all together and you can cook. Wow! What man wouldn't be totally blown away?
When he sees that you can be a wonderful partner, wife, and/or mother, he'll be more likely to find commitment attractive to you. Scorpio man won't commit if he doesn't feel as though you really care.
5. Be Honest and Trustworthy, Win Scorpio Man Commitment!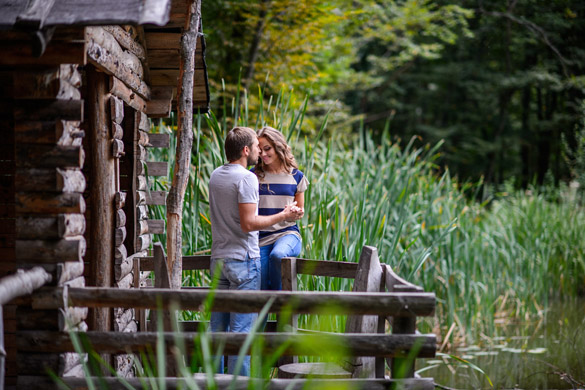 This is the most important to a Scorpio man. For him to feel secure with someone; he has to feel that he can trust her and know she will always tell him the truth, even when it's really hard.
He'd prefer to know what is really going on rather than be blindsided later by something you've kept from him. It may not always be the easiest thing to accomplish but if you love him, you'll do what it takes.
Get yourself together when there is something you need to tell him and then very calmly discuss it with him. It may not be something he'll be happy with or even accept. However, he'll appreciate you told him the truth.
In fact, even when it's something that will piss him off, when he cools off he'll remember that you respected him enough to lay it on the line and tell him exactly what is going on.
Even when you don't feel like opening up, do it anyway. It's best to be open than to shut yourself down. Be the strong woman he fell for in the first place.
Respect for him and for yourself goes a long way with the Scorpio man. He may seem as though he's just out for sex sometimes but, honestly, when he's ready to find "the one", sex isn't his top priority. Read next: How is Sex with a Scorpio Man
When this man is ready; he's looking for a partner that has it all and then some. He for sure has a tall order but he has a lot to offer the right lady. If you're lucky enough to have this sexy man in your grasp, he will be worth the effort.
I totally get that Scorpio men can sometimes be very moody and hard to deal with. At the end of the day though; they're still men that want to be loved and cared for.
How To Get A Scorpio Man To Do What You Want
This goes back to the simplicity of the things I've listed for you already in this article. If you do all the things that help him feel more comfortable, you find that the Scorpio man commitment is more likely.
If for some reason Scorpio man won't commit, you need to re-evaluate. Are you taking the necessary steps to make him feel safe, content, comfortable, and able to trust you?
Look it over but don't give up on him until you can see that there isn't anything moving. Otherwise, you can definitely use your wiles to your Scorpio man commitment secured.
It's easier to get Scorpio man to do what you want when you're showing him the time of his life. It's like you're leading by example for him. He'll be receptive.
Give him the attention he wants, take good care of him, and love him for all that you are and Scorpio man should commit within no time at all. Grow with him. You two can give each other your all.
Conclusion To How To Make A Scorpio Man Commit
Scorpio man wants to be loved, adored, and taken care of. It's in is nature to be untrusting but you can win him over and make him see that he can actually trust in you.
Remember, they still want to be treated with the utmost respect and adoration. If you can show this to your Scorpio man; you should be able to get him to fully commit to you.
Keeping him happy & fulfilled allows him to give you a long-lasting and fulfilling love. Take a chance and see if you've got what it takes to rope in that Scorpio man.
And now some exciting news for you! Did you know that singer/rapper and songwriter Drake is a scorching Scorpio man? He's a sensitive type of guy and his emotion shows in his lyrics.
How did you get a Scorpio man to commit to you? Click here to learn more about this magnificent man!
I hope this helps you to obtain the commitment from the guy of your dreams.
Share your story (or situation) with our community in the comment section below (don't worry, it's anonymous).
Wishing you all the luck of the universe
Your friend and Relationship Astrologer,
Anna Kovach