Are you a woman that is crazy about a Scorpio guy and wondering if he's just as delicious in bed as he is out of it? Here are some juicy details on how sex with a Scorpio man is like:
Can Be Conservative
The Scorpio man is picky in choosing someone to go to bed with. If you're lucky enough to be the woman he chooses, sex with a Scorpio man is a treat. When he's not sexually involved, he will be a bit conservative.
This means he may make out with you but then decide to stop it. Unless he plans on making something of it, he'll typically stop before the intimacy can really begin.
If he's dating you though and he's decided that you're someone he can trust, he'll start initiating intimacy. All the energy he withheld will come out and be a bit like a waterfall.
He literally will unleash every bit of passion he's been holding back. This is a very good thing for you. If you've been patient enough to flirt with him and make him wait a little bit; he'll show you why it was a good thing to do.
He's conservative when it comes to sex until he meets the woman he wants to absolutely get in between the sheets with.  Once that happens, all bets are off and chemistry takes over.
Focus On Every Part of You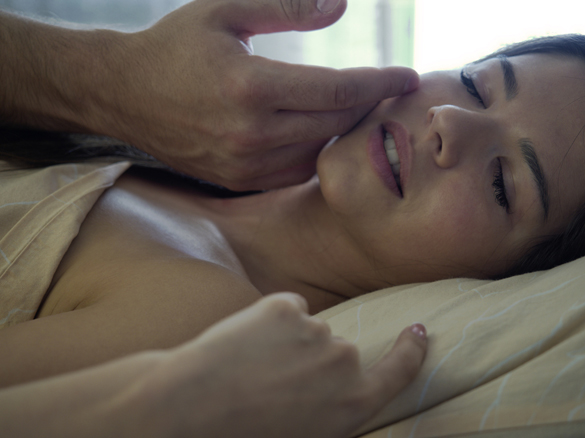 This man will take his time to check out every nook and cranny of your body. He wants to completely experience you. He's not one that wants to turn the light off and fumble around.
He will want the lights on and be able to completely see you. It turns him on to be able to intimately be with you in this way. He'll be able to please you better by getting to know your body.
There are some Scorpio men that just go for the glory so be aware that you really don't know which way this could go. He may just immediately jump to oral sex and then want to quickly move to intercourse.
It really depends on how fired up he is. If you want him to hold out for a while, don't give his genitals too much attention. If you get him fired up there, he may want to do the quick get in and get out.
When you have sex with a Scorpio man, try to tease him and make it linger so that you have a much more rewarding experience. It will make it more rewarding for him too though he may not think that in the beginning.
Teasing Each Other
He'll be into a game of teasing as long as there will be the main course. He is quick fused when it comes to his temper as well as his libido. Try the teasing method a little bit and see where that takes you.
Try to be sensual around his neck area and take your time working your way down. He will not know how to control himself. In fact, he isn't good at holding back but if you can do something like handcuff or tie his hands up, what can he do?
He isn't trusting so it may not be easy to convince him to let you restrain him. If he learns to trust and allows you to though, he'll have the most exquisite time in his sexual life.
The more you two tease one another; the more explosive your orgasms will actually be. Always keep in mind that Scorpio is highly passionate and will satisfy you in ways that other men cannot.
When He Takes Control
You never quite know what you're going to get with each Scorpio man when it comes to him being in charge sexually. Either he will take the fast route of just diving right into sex or he will take his time.
It's going to depend on who it is he's having sex with and what his mood is. Remember that a Scorpio man often changes moods. His passion will be driven by his emotions as well.
He could either be in the mood for a long lovemaking session or he may instead be in the mood for a quickie get in and out session. There are many variables to the Scorpio man.
This can make him pretty hard to predict as far as what mood you are likely to catch him in. You'll have to get to know him really well in order to be able to tell what you're going to deal with each time you encounter him.
It may actually be different every time you have sex with a Scorpio man. Watch his actions and observe what type of mood he's in and you should be able to gauge which direction he may go in if you're ready for a little roll in the hay.
No Grey Area with Him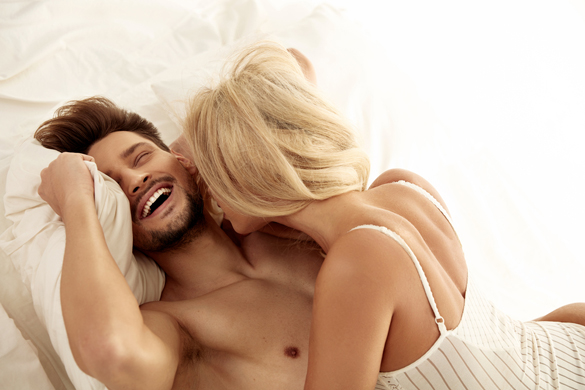 Scorpio men tend to be very black and white. He cannot see any area in between. Sexually speaking; he will be either; very hot and passionate or he will be ice cold and unable to find a middle ground.
Sex with a Scorpio man can be very aggressive he may be very passive. There is no center field with this guy. His feelings run deep as does his libido. It's either or.
If you're really into your Scorpio man; you'll get to know what he wants, how he wants it and when. You'll also get to know the moods in which you know there's probably no chance of getting him in the sack.
Conclusion
If you're dating him, you'll have to carefully watch how he acts around you. This will teach you how he deals with his current circumstances and his moods. This may help you determine if you can or cannot get a slice of Scorpio or not.
To learn him is to love him even when he's being frustrating. Click here to learn more about the Scorpio man.
What do you think about sex with a Scorpio man?
Share your story (or situation) with our community in the comment section below (don't worry, it's anonymous).
Wishing you all the luck of the universe
Your friend and Relationship Astrologer,
Anna Kovach
---
---