Over the last few months; I've been receiving many emails from women who are completely in the dark about their Scorpio men who come on strong and then suddenly go very cold. Here are some reasons why this may happen.
Fear Hits Him Fast
The Scorpio man has a tendency sometimes to jump in without fully looking. They can fall in love quickly without thinking it through. When this happens; there are things that suddenly dawn on him.
This will cause him to say he loves you but he isn't ready for a relationship. He'll play this sort of "tug of war" type of game with you. One minute he's all about you and cares then the next minute he's not talking.
This is all very normal for the fear filled Scorpio. As a general rule; Scorpio men are untrusting of most people. Though he may feel he can open up to you; he may also suddenly think maybe he can't trust you.
It may be over nothing at all that scares him. Then again maybe you could have said something that he took down a dark road and made him feel as though maybe he was making a mistake.
The only true way to ever know what it is he is afraid of is by giving him patience, time, effort, and by asking him to talk to you about things whenever he feels he is ready.
If you try to push him for answers or into a relationship; he will definitely cool his heels. He may also just go ahead and let you go. It depends on the full scope of his feelings at the time.
He feels you are "The One"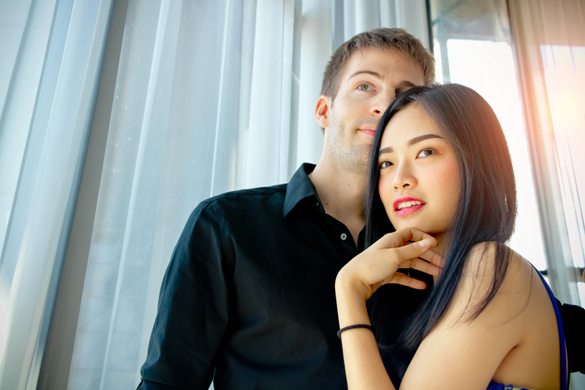 This is the part that is rather weird but; when the Scorpio man feels a woman is "the one"; he will be hot and heavy but then get filled with anxiety thus pulling back and cooling off.
It scares the crap out of him to have found the right woman. At first he's thrilled, elated, and relieved. Then his fears kick in that you're good to be true so he back peddles.
He starts to feel that maybe he doesn't deserve you. He may even think that maybe you're flawed and he just cannot see it yet. He's afraid that you'll show your true colors.
There is a fear of being rejected, hurt, or punished for past karma. Scorpio men are untrusting by nature so if he isn't suspicious of your intention; he may be suspicious of his own.
As strange as it may seem; he's more terrified of the woman he loves than he is of any other woman he dates. So if you've felt an intense connection with a Scorpio man that tells you he loves you then gets cold; he probably loves you.
Give him some time to figure it out and he'll be back. He won't let the woman he loves most in the world go. He just has to process everything and make sure he knows what he's doing and how he'll do it.
Changed His Mind
The very least with all of this is that he could very well have changed his mind. He felt hot and happy about you but then figured some things out that maybe didn't feel good anymore for him.
He could have decided that you two don't gel well together in the bigger picture. It could also be that he met someone else and feels that the other person may be better for him.
It's not very common for him to not let you know if he's into someone else or wants to call it off. It CAN happen though. Watch his behavior and more importantly; watch his eyes.
If there is anything at all you want to know, stare into his eyes and ask him. If he cannot look you straight in the eyes when he talks back; he's possibly not telling you the truth.
On the other hand; if he CAN look at you in the eyes and answer you; he's most likely telling you the truth. Remember this the next time you're curious what he's been up to or if he's truly with you.
Genuine Confusion
Scorpio men are emotional guys. They can analyze around in circles which can make them feel very confused about what they want. It may have nothing to do with you but rather him not knowing what he wants.
If it's the case that he just doesn't know what he wants; you'll definitely have to remain patient with him if you're really into him. Otherwise you may want to move on to someone else who isn't so confused.
There are many factors that weigh in for this guy. He will harbor baggage from his past. He will carry forward any grievances he had from before. Sadly this can be projected on women he gets involved with.
If he's been cheated on or hurt badly; he will sadly try to compare every woman after that with the woman that did him wrong. It's not right but it's something he does on some level. He probably isn't even aware he's doing it.
Bringing it to his attention will likely not help matters. He'll feel he's being attacked and that you just don't understand him. You'll have to approach the subject in a gentle way.
What you can do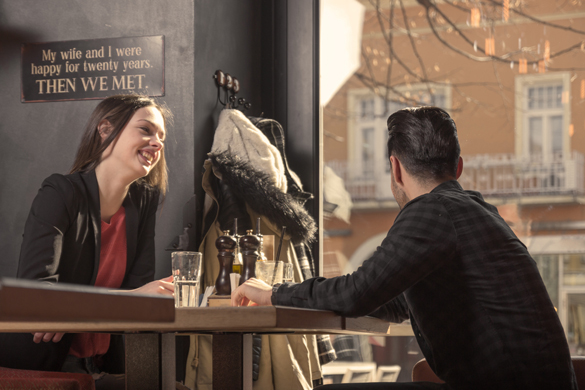 The very best thing you can do for the Scorpio man who is confused or playing this hot and cold game; is to be very patient. Give him time and a little space to let him figure it out.
I'm not saying for you to stop talking to him. If you stop talking to him; he'll think you don't want him anymore. Just lighten up and don't expect too much from him. Focus on yourself and your life while you wait.
Click here to learn why Scorpio men are so mistrusting. It may help you understand how he thinks a little better.
Share your story (or situation) with our community in the comment section below (don't worry, it's anonymous).
Wishing you all the luck of the universe
Your friend and Relationship Astrologer,
Anna Kovach
P.S. Wanna snatch that hot Scorpio guy's heart? Good news! I've prepared this Free seduction guide just for you. Sign up here and make him yours: