Are you dating or have been seeing a Scorpio man who made you think that the sun sets in his eyes? Did this unbelievably delicious man get you to think he's desperately in love with you only to turn his back on you?
Keep reading to find out why is your Scorpio man being hot and cold all the time:
Things Are Moving Way Too Fast
It's so easy for the sexy Scorpio man to get caught up in infatuation. He feels that he's "in love". However, it happened so quickly that he didn't give it any actual thought nor did he fully get to know the woman he's with.
Scorpio man is very emotional and doesn't by nature, trust people. However, he will make an exception when he thinks he's in love. Sadly he doesn't really know that he's not in love until he does start to get to know the woman he got involved with.
He starts to notice the areas where they are not compatible. He may notice things about her he doesn't particularly like or that they don't have as much in common as he thought and so he starts to feel rather turned off toward her.
At some point, he's going to lose that infatuation and it's going to turn to "can we just be friends" or "I don't think I can be in a relationship right now, I'm not really ready".
Sound like familiar excuses? Well, he has a lot more where that came from. If the two of you got involved very quickly; no matter how hot the sex is; he may have finally thought things through and decided you're not the one for him.
If he likes sex enough; he may even suggest a "friends with benefits" scenario. However, he never intends for it to be more of that. Beware that if he asks you to do this, you'll never have him for more than a friend.
He will eventually find someone else who fits what he is looking for and he will leave you behind in heartache. Don't ever believe there is a chance for more beyond "friends with benefits".
It's about a 99.9% chance he will call it off. Scorpio man being hot and cold is a sign you should take seriously.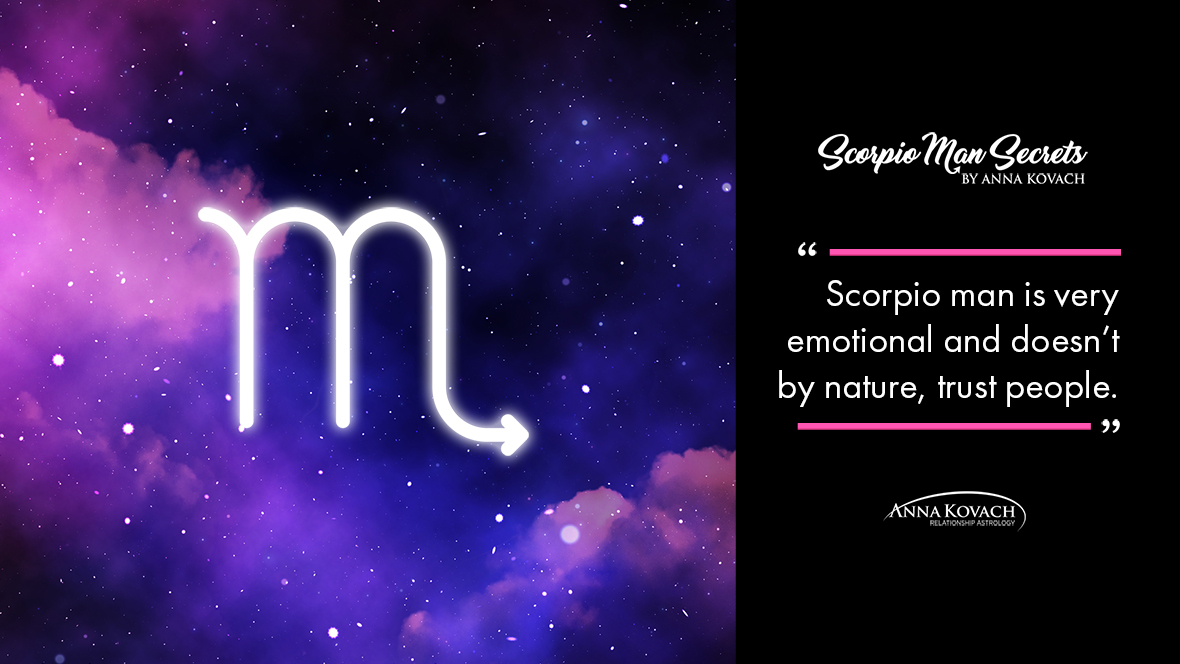 He Isn't Ready Yet
I mentioned that if he gets involved too quickly, he'll quickly back peddle and try to weasel out of it. There is also the angle where he'll get you in bed and even though the sex is earth moving; he'll tell you afterward he's not ready for a relationship.
If he tells you this from the jump or just after sex; he's at least being honest with you. He doesn't have a dual meaning in this ladies. If he tells you he isn't ready; he's not.
There are situations where he'll keep reaching out and acting like he's in a relationship with you but the go cold again. This is because he told you he isn't ready and though he likes you; he isn't going to get tied down.
What can you do about this? Well… the best thing to do is maybe give him some time staying at a friend without sex. Let him contact you and talk to you. That's great! Perhaps over time, he'll decide he's ready and he'll think you're a great candidate.
It's a matter of what you want and if you're willing to wait him out or not. Think it over because waiting on a Scorpio man requires patience. He often changes his mind from one day to the next.
This is one of the reasons for a Scorpio man being hot and cold. He doesn't know what he wants and if the person he's with or considering is right for him. He'll be terrified of making the wrong choice, hurting someone, or getting hurt.
Scorpio man being hot and cold is the result of issues. He doesn't mean to be this way but his emotions take over and they dictate whether he should be afraid or bold. Trouble is; he should trust his gut rather than his emotions.
Until he learns how to do this; he's going to be a train wreck. Though I will say this; sometimes it takes for the right person to come into their life for them to snap out of it and fight for love.
So be assured that if you ARE the one for him; he will fight for you no matter how scared he is and how he may even have thoughts of running. Love is deep and ultimately he wants loving security.
Cold Feet When it's Perfect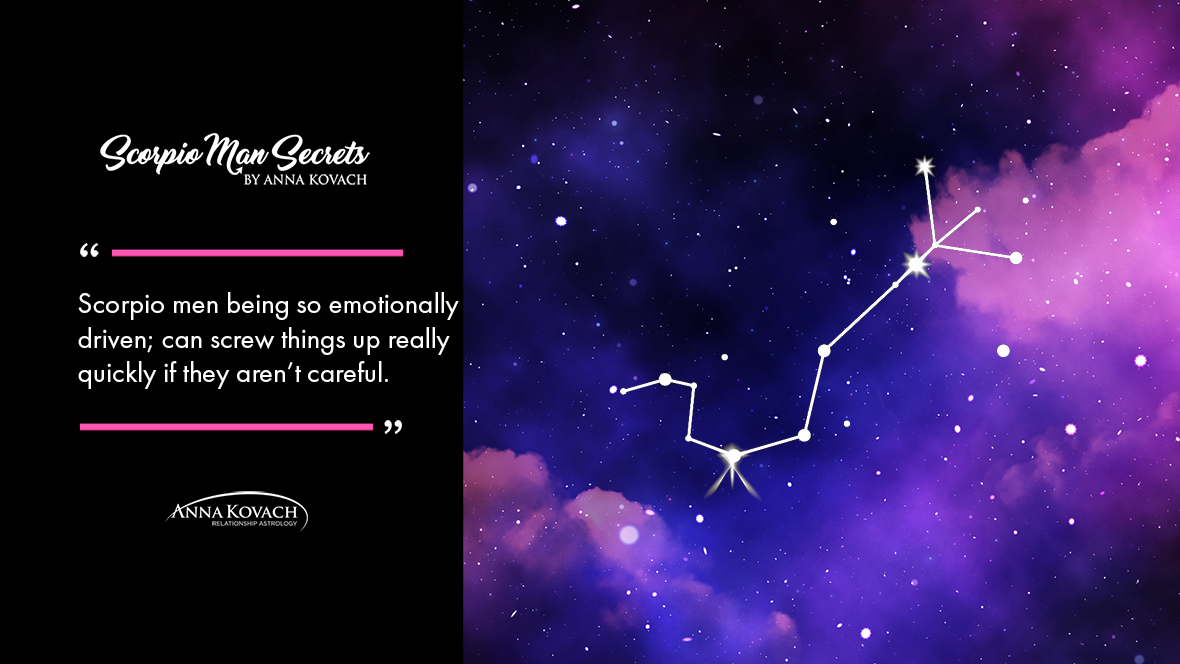 Scorpio men being hot and cold are emotionally driven; he can screw things up really quickly if they aren't careful. He may actually go through with asking a woman to marry him but then the reality sets in and he's terrified.
He's one that is likely to get cold feet while getting ready to walk down the aisle. Men that run at the altar are probably a fair amount of Scorpio men. They know that what they have is perfect and their afraid that it's all a dream.
He's waiting for the other shoe to fall or that things are not as they seem. He thinks that soon he'll get burned or something really tragic will happen because things are going far too well.
There may be an element of low self-esteem happening as well. If he feels he doesn't deserve the woman he's with, he'll pull back trying to save her from a huge mistake (mistake being him).
Lots of things go through a Scorpio man's mind when he's in love and one of those things is that maybe he doesn't deserve this wonderful woman. The fear of him hurting the woman he loves becomes unbearable.
Also, the thought of her ever leaving or hurting him is unthinkable. This makes him want to leave before he gets left. This man requires LOTS of encouragement and positive feedback to know he's doing very well and makes you happy.
Conclusion
I hope this helps give you a rough look at what makes a Scorpio man tick as far as why he would go from one end to the other very quickly. Take care of him and yourself but leave if he becomes too questionable.
It may be helpful for you to learn as much as you can about the Scorpio man so that you can understand why he is the way he is. Click here for some more details on him.
Share your story (or situation) with our community in the comment section below (don't worry, it's anonymous).
Is your Scorpio man being hot and cold? How do you handle it?
Wishing you all the luck of the universe!
Your friend and Relationship Astrologer,
Anna Kovach
---
---