Wondering why your Scorpio guy is refusing to commit to you? This secretive sign never gives much reason for why they behave the way that they do – he's a mystery! Understanding him through his Zodiac sign may be just the key to help you figure out why he's avoiding stepping up.  
Scorpio men are some of the hardest people to figure out!  He's an enigma to most people, except those in his inner circle (which are very few!). If you're not there yet, it can be bewildering to try and figure him out, especially when he's acting in a non-committal way. 
This is unusual for the Scorpio guy, because he is actually the type that looks for security in a relationship. He likes to commit, in other words.
But this does take time, and patience. In the beginning, it may look like he's a player, as if he doesn't really care, or even want to hear about commitment. Generally speaking, Scorpio men like to be the ones calling the shots, so if you try and get him to commit, well, you'll probably lose! 
You have to take a step back, give him some space, and stay away from playing games. Of course, learning more about his Astrology sign can also help you to figure out a reason for him not committing, and to maybe take steps to change the situation – subtly, of course! 
Here are some reasons that may contribute to why he's not committing to you at the moment: 
6 Reasons Why A Scorpio Man Refuses To Commit To You
1. He Has Trust Issues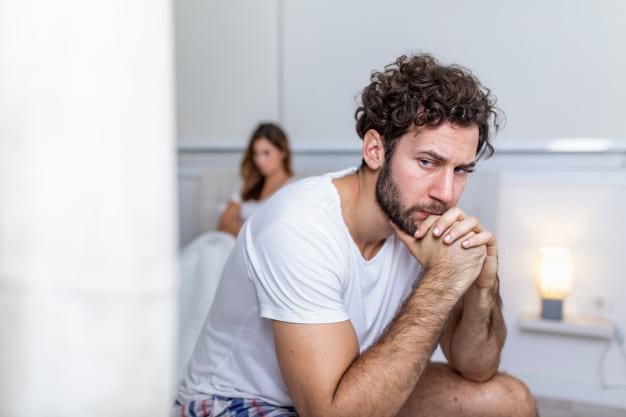 Here's the deal: almost all Scorpios have major trust issues. The emphasis in on the word "major." He's likely had experiences in his life where he was betrayed, let down, abandoned, or cheated on. It's not surprising why he would have trust problems! 
It's not personal. You'll have to remind yourself over and over again that you're not the one responsible for his issues. He needs a lot of time, and repeated reassurance through your actions that you can be trusted. 
Even then, he may still be reluctant to go all-in, especially if the hurt has been recent, or very bad. Find out about his past, and see what wound he has suffered. Let him know in all kinds of ways that you don't intend to disappoint him, that you are trustworthy. 
It's worth the effort, because once he trusts you, he's the most committed sign you can find! 
2. He's Finding It Hard To Let Go Of Someone Else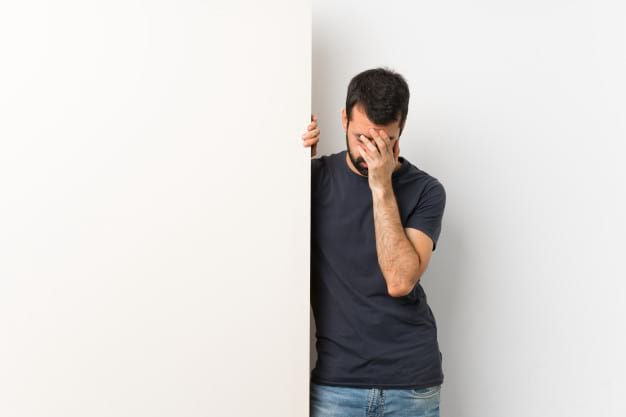 It's never nice to hear that you're standing in the shadow of someone else's memory. After all, you want to be number one, right? 
The truth is, we all live in someone else's shadow to some degree or another, and if there has been someone in his life that was recent, or a marriage, he may still be in mourning over them. He might even still be trying to work things out and not telling you – worst case scenario, of course. 
If he's not committing, and you have a great connection in every other way, perhaps have a conversation with him and ask if there is anyone else in the picture. This man, above all, understands the emotion of jealousy, and he's unlikely to be dishonest with you. 
3. He Wants To Take His Time To Get To Know You First
Being a fixed sign, Scorpio men are the type of guys to really take their sweet time in any new relationship. How long has it been since you got together? If it's just a few months, slow down. He's not going to commit, fully, until you've got at least six months or more behind you! 
You see, because of his trust issues, and his deep vulnerability, he wants to be sure that you really are someone that he can see in his life for a long, long time. When he does commit, it's often for life. This is an all or nothing sign, so with him, it's black or white!  
Enjoy this phase. If you can, don't flirt around or try to play games with him. Try not to push him too much, though don't hesitate to tell him you're looking for something long-term and meaningful. He will respect you all the more for that, and this will sit with him until he makes that important move! 
4. He Has Something To Hide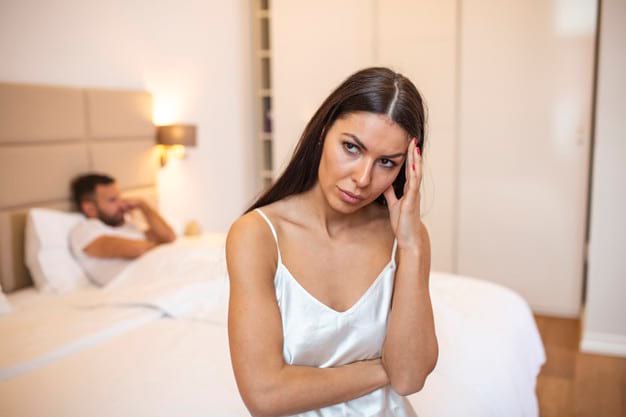 Unfortunately, not all Scorpio men are wonderful and amazing. You do get a few that can sneak around and hide things. If you suspect that's the case, rather cut your losses and run! 
However, he could be hiding something out of a sense of shame or fear that you won't like him anymore when you find out, or something that he feels is too "dark" for you to handle. 
For example, he may have a psychotic ex-wife who he feels disempowered towards, or a needy family member living with him that he's supporting, for example. Maybe he's got mental health issues that he's scared to disclose in case you run off, and his only recourse is to try and avoid commitment. 
Take some time to find out what's happening in his life. You don't need to snoop, as he's knows if you're trying to go behind his back, or push him to reveal more than he's ready to. Just let him know that you would accept whatever he's got going on (and be sure that you will!). 
5. There's Not Enough Passion For Him
As you may already know, Scorpio is a sign that is known for their powerful sexuality! 
This is not the kind of man who will settle for lukewarm chemistry, and if he feels that things are just not hot enough between the two of you, he may back off quite a bit, until he's ready to tell you that he's no longer interested in a relationship. 
Because, the truth is that he's not going to want to be with you unless your sexual connection is through the roof, and that may not even be your fault. Some girls can't keep up with him, and that's completely okay! 
But if you can spice it up, and you want to – well – that may have him having second thoughts! 
Read next: 5 Shocking Things Every Scorpio Man Wants
6. He's Playing Games With You
Sometimes, he's just playing games with you, as much as it hurts to hear it! Scorpio men do tend to do that, as they are the types that can lay cat and mouse to see if you are really interested in him. 
These power games can do a few things for him: first, it's a kind of test, and if you "pass," by becoming more vulnerable to him, he's going to gel safe enough to be close to you, too, and to commit. 
It's not the greatest way to establish trust, of course, so you always shave the choice to back out and run, letting him know in no uncertain terms that you're not up for this game-playing. Or, you can play along and be open-handed with your feelings. 
Whatever you do, trust that an evolved Scorpio is just the guy you want to commit to, that it takes time, patience, effort, and trust. When he does come around, he is the loveliest and most ardent partner you'll ever have!
If you feel like you need some private guidance on your relationship, I've still got a few spots open for my 'VIP Consultation' service that you can book here to get instant clarity and guidance. You can book your private consultation here.
Your friend and Relationship Astrologer,
Anna Kovach
---
---