A breakup in general is painful, but a breakup with a Scorpio is simply devastating. Something about these huge breakups with a Scorpio just hurts way more than with other signs. It's true, they are totally addictive and it can feel like going into withdrawals without them!
This isn't your fate though and you deserve better… I think it's time that you let your Scorpio ex know exactly what he gave up when you two broke up! 
Let me guide you with Astrology to make the Scorpio ex that hurt you feel like he made the biggest mistake of his life! Read on for some tips and tricks for staying on his mind and making him wish he could get a do-over.
5 Ways To Make Your Scorpio Ex Regret Leaving You
1. Get With Someone New Immediately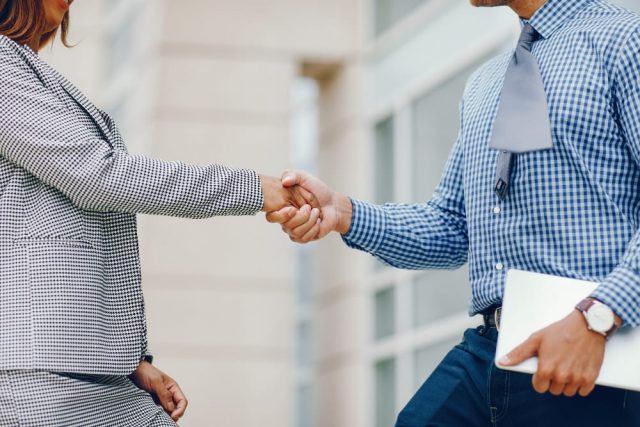 Scorpios are about as possessive as they come, considering the only one who might be more possessive is a Taurus! This means that you have an advantage now since he already has a bruised ego from not being able to keep you around… take advantage of this one, sis! 
If you've had a guy on the line as a plan B for a while, I highly recommend hitting him up at this time and posting a few up-close-and-personal pics of the two of you to social media. Avoid Snapchat since it tells you who has looked at your story and a Scorpio certainly doesn't want you knowing he's looking! Anywhere else is a safe bet. 
Pair it with a flirty caption about how you crush on the guy in the pic or how you didn't see what was right in front of you. Any Scorpio post-breakup is going to see that and say OUCH. He'll blame himself if another man crosses your mind.
Your Scorpio ex is going to instantly feel pangs of regret when you're laughing it up with a new lover. This is going to keep you firmly in his mind as he attempts to get over you. He might not even be able to get over you at all if you do this step right!
2. Act Like You Aren't Hurt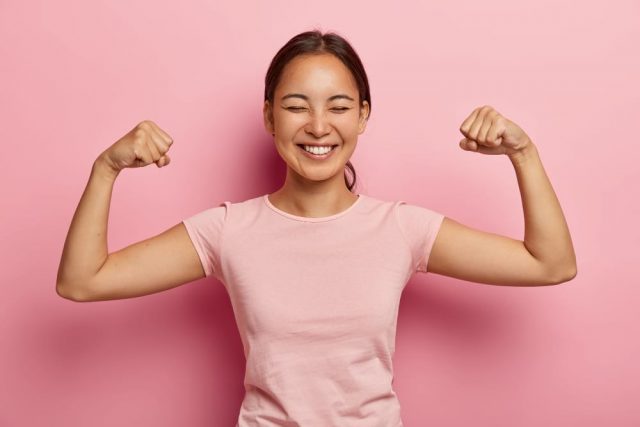 After a breakup with a Scorpio, you're definitely feeling incredible hurt since Scorpios are great at hitting you right where it stings (when they want to). However, it's time to fake it 'til you make it while you attempt to make this Scorpio regret everything that they ever did to hurt you. 
It's time to make them feel like you don't give a care about everything they ever did or said to you while you were together… remember, this is the spicy new single you! She doesn't hold on to all that old hurt. This Scorpio has no idea who he was messing with, after all. 
So now it's time to put on your bad b*tch face! This is going to throw the Scorpio off since he's expecting you to fall to pieces after the breakup… he's spent a long time convincing you that you can't do better, even if it was subtle. 
Dress up, go out, and act like you're okay. This is the biggest slap in the face to the Scorpio and very little is going to get at his ego like your bold and brazen self-confidence and wellbeing! 
3. Message Him Directly
This may seem counterintuitive – aren't we supposed to be acting like we don't care? For sure! You shouldn't message him to talk about how hurt and lonely you are without him. Projecting that hurt onto him is totally on the table though!
Asking him how he is doing after the break up, asking how you can help him cope, and being open to dissecting what went down, "if it will help you heal" is a GREAT technique for making it seem as if you know, you're fine but you're worried about how he's holding up! 
This type of mind game is great because it leads him to believe that you never doubted that you would be okay, but you have concerns for his mental health after the breakup. This is going to lead him to believe that you always pictured him as the weaker of the two of you and nothing is a bigger low-key insult to the Scorpio!
So go ahead and do some wellness checks sprinkled with: "hey bud, how you holding up?" This is going to be a subtle way to let him know that you have reason to be concerned about him, not the other way around! 
He'll be regretting the way that things shook down with this action because he'll be kicking himself for ever letting you think that he needed your help… it's shady but it gets the job done!
4. Work On Yourself
Self-improvement is the best revenge! Not only will you be making him mad jelly but you'll genuinely feel that this breakup is the best thing that's ever happened to you! 
What were you interested in and thinking about pursuing when you were single? What has your relationship drawn you away from? Go back to those ideas and see if you can go after them once again! This is going to empower you and make you feel on top of the world when you have a hobby. 
Sometimes after a relationship the motivation to tone up and get healthy crops up – follow that urge! Scorpios are physical and sexual. If they see you at your physical peak after the two of you break up, then this is going to grind their gears and have them wishing for you to come back to them! 
Read next: Signs a Scorpio Man Is Not Interested Anymore – Don't Waste Time
5. Post Sexy Selfies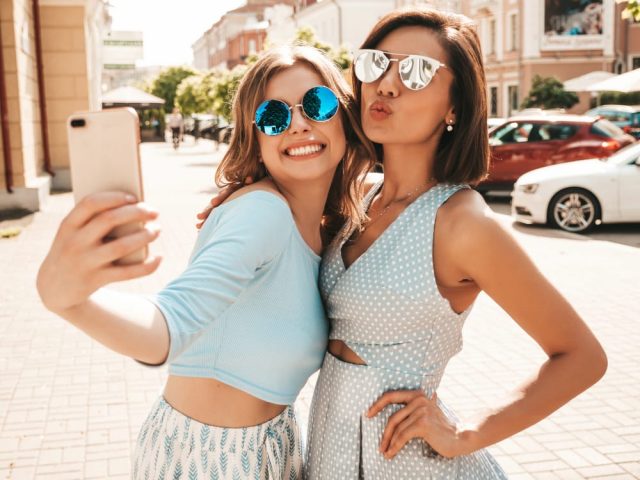 Maybe you decided to turn to meditation and yoga to get your head straight after a traumatic breakup with the Scorpio. You're doing diaphragmatic breathing like a champ and have some new, toned arms and abs! Damn girl, look at you go! 
Capitalize on that! Take some hot pictures and post them to social media. The Scorpio is highly motivated by sex and physical attraction. When you look your best well after you have broken up with the Scorpio, then he's going to absolutely fume that he has no access to all of that goodness you've got going on!
A little flexing never hurt anyone… except maybe your ex! Maybe try taking tons of progress pics as you get fitter and fitter which will have the Scorpio wondering what about the breakup motivated you to improve yourself. 
At the end of the day, all of this is going to have them regretting ever letting you go, since you just keep getting better and better with time! 
Have you ever made a Scorpio regret leaving you? What did you do to get his goat? Tell me down below in the comments! 
Are you unsure if the Scorpio man is the right match for you? Take my quiz here to find out for sure if he's your true love match.
And if you want to get the full scoop on the elusive Scorpio man then check out my book Scorpio Man Secrets to find out how to attract him to you!
Wishing you all the luck in the Universe, 
Anna Kovach
---
---