Are you dating a Scorpio man and you can tell that something is bothering him but he won't talk about it?
Here are some reasons why a Scorpio man is upset and may not want to open up and discuss things with you:
It's Personal and Isn't about You
If he's going through something that is very personal to him, the Scorpio man may not want to open up to you. It may also depend on how close he feels to you. If you're in a serious relationship he may be more inclined.
If you're just dating and not at a serious point yet, he may not feel as though he can reveal this inner part of himself. So when it's something personal, don't try to get him to open up.
Let him have it and show him that you'll support him no matter what it is that is going on. Tell him that if he wants to open up or when he wants to open up, that you are there.
Showing him that he can rely on you will carry your relationship to new levels. Just keep in mind that there are always going to be certain things that a Scorpio man will not tell you.
If a Scorpio man is upset, it's not personal it's just that he isn't a very "open" type of person. He tends to carry things with him for many years. This also is why he holds grudges and sometimes have walls that are hard to breech.
He Needs Space and Time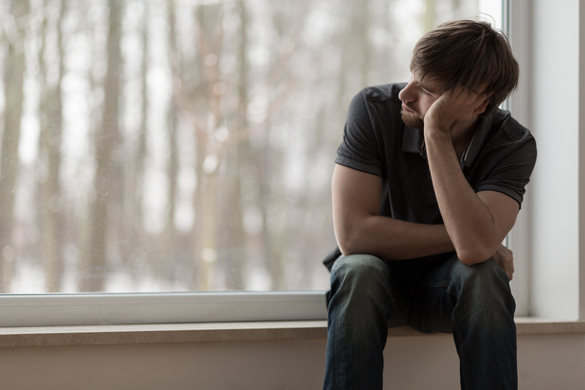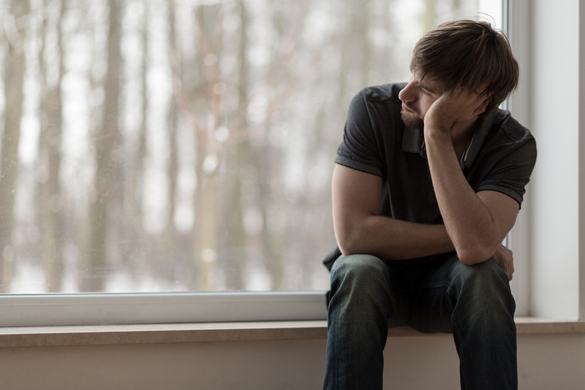 This is going to be especially true if the problem he is trying to solve has nothing to do with you or your relationship. If you need clarity to be sure it's not about you, ask him at the very least if it is. He'll tell you the truth.
This guy is one that likes to come up with solutions to whatever problems he has by himself. He's a born "loner" in an emotional sense and doesn't want anyone else's feelings to be a factor in what he chooses.
So he may pull back in order to figure things out. Don't worry, when he's done, he'll come back around and hopefully be better than he was before. There is nothing wrong with a little personal time.
He will need this from time to time. He may be the type that is inseparable from you but the minute he hits a problem, he'll seemingly become cooler toward you even when it has nothing to do with you.
This will make the Scorpio man seems upset and you need to just back off. Let him have some time to contemplate what or how to handle whatever it is that is bothering him. It doesn't matter if it's about work or about anything else; give him time.
He Needs to Flex His Independence
Scorpio men do not want to be emotionally dependent on anyone. So they will fight to keep it that way. This will mean pushing you away or keeping you in the dark when he's upset.
Again, if it has nothing to do with you, let him do what he needs to do. If he IS upset about something you've done or said, it's the same thing. Until he is able to process; he won't want to talk about it.
If a Scorpio man is upset, it's also possible he needs help but he'll never ask you for it. He'd rather pretend he doesn't need it. He knows that if he starts to depend on you emotionally; that you'll end up hurting him later on.
While that may not be true, this is his mentality. He also doesn't want to have to need anyone's help with his own problems. If you know what it is he needs, try to do it for him.
If you do not, this is probably something you can learn over time by observing his actions. It's best to do things without words. Remember this is an action guy so he'd rather you take action than say anything.
This holds true with love and it holds true with holding down the fort while the man of the house is dealing with his own inner conflict. Keep the home fires burning or the heart fires.
Either way you look at it, there isn't a whole lot you can do other than offer your assistance should he want it. Otherwise, let him figure out whether or not he'll want to come to you or if he needs to do it on his own.
Loyalty No Matter What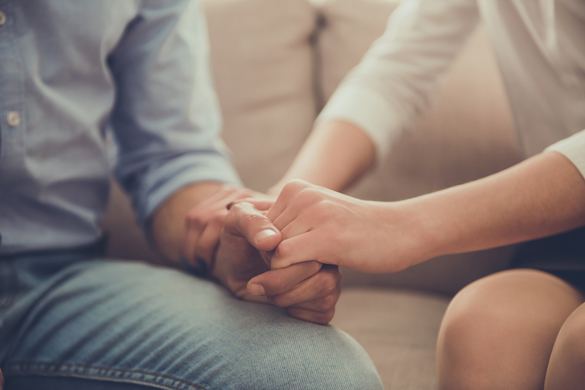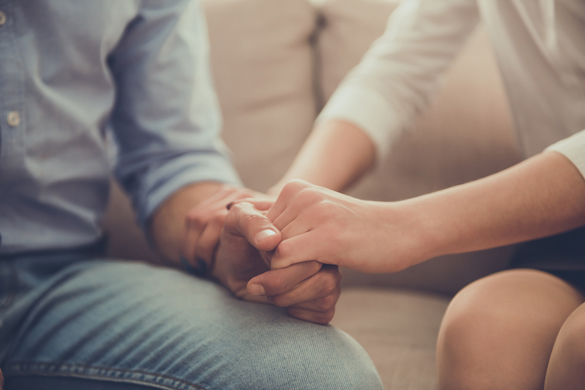 This is one of those things that will test you and the Scorpio man's relationship. If you run when there is conflict or if he won't talk to you when he's upset, then you're not the one for him.
When your Scorpio man is upset, be strong for him! Stay put and just let him know that you're there whether he wants to open up or not. Tell him that you are his rock and you'll be there for him if he should want any kind of support.
If he asks you for space, don't be afraid to give it to him. He ultimately will know what he needs to get him through the funk he's going through. So when he says he needs some time alone, do what he asks.
This may mean going to spend some time at a friend's house or sleeping over even. It depends on your guy and how hard the situation is for him that he's going through. If he doesn't tell you how hard it is, ask him.
Ask him how much time he'd like to have on his own or if he'd like you to stick around. He should be able to at least let you know if he needs you to stay or go. Of course, if he doesn't answer, I'd guess that is a "yes he needs time alone".
When they don't speak at all; they are too upset to even talk about simple things. Find out more about this moody guy and other traits by clicking on this link.
I hope this helps you figure out what your Scorpio man needs and why he doesn't open up easily.
What do you do when your Scorpio man is upset?
Share your story (or situation) with our community in the comment section below (don't worry, it's anonymous).
Wishing you all the luck of the universe
Your friend and Relationship Astrologer,
Anna Kovach
---
---