There are few gray areas when a Scorpion is hunting prey. A Scorpio man will undress you with his eyes from across the room and stare so deeply into yours that you'll want to look away.
In conversation, he will pay decent attention to every word you say, and that is just how it starts out. Keep reading for more tantalizing information that should bring you much interest.
Signs that a Scorpio Man has Feelings for You
Scorpio men do not deal with mixed signals -they are fairly obvious in showing their interest so you won't need to interpret confusing signals to get a whiff of their powerful interest in you.
Even when they are playing mind games in a dramatic seduction game of control and pursuit, you should understand that he doesn't have a type of woman in mind, but he does have a type and intensity of love in mind, and fooling him will be hard.
Known for his jealousy, he does also enjoy the thrill of chasing someone who is wanted by others, but he can't stand dishonesty and his suspicious mind is always watching for stuff that doesn't add up, so manipulate his weakness your own risk.
When he fights, which he does with passion when he is hurt or feels betrayed, he does it to to the grave, taking no prisoners along the way.
Learn about how do you know if a Scorpio man likes you  and what gestures he may make in showing you how he feels.  There is much to read so take your time and take notes if you need to. 
1. You Will Feel His Eyes On You
When a Scorpio man is interested he shows it in every gesture, and you will feel his eyes watching your every move.
Scorpio man will stare passionately into your soul, notice your hair and really listen to every word you say. This dude will note your dislikes and your fears and he will communicate thoughtfully and with serious sincerity.
Scorpio guy will be easy to open up to and he shows a great understanding of all your fears and scars, but do keep yourself slightly mysterious, and follow his lead of show don't tell.
He is less likely to tell you he wants to take things further than he is to show you in concrete actions. Take notes and where you think appropriate, take the lead. He finds this a huge turn on. This is one of the ways how to know if a Scorpio man likes you. 
2. He Will Seduce You Intently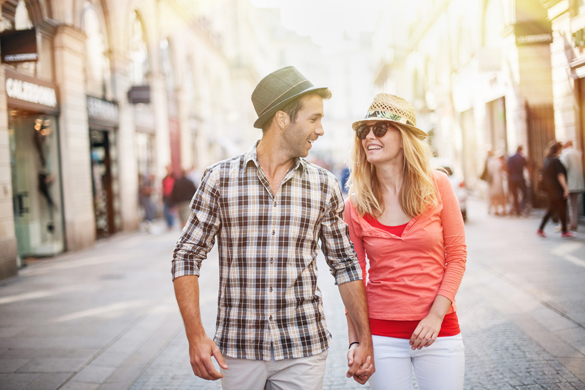 This man does nothing in half measures and this is especially true when when a Scorpio man wants you. This guy will be demonstrative and has a physical style of overpowering seduction.
Whatever he does, he does with complexity and vigor, so you will have no doubt that he has something planned for you, as he injects intensity and romance into mundane events and experiences.
Pay attention to the sacrifices and compromises he is willing to make to get closer to you and allow him to sweep you up in a sultry, sexy romance that he will do his best to make unforgettable. He wants to discover the goddess in you so let her out to play.
Again this is just another way of how to tell if a Scorpio man likes you. This is just one of the signs a Scorpio man likes you and doesn't mind proving his care for you in these simple ways.
When Scorpio man touches you, it's electric. You feel it all throughout your body and your soul. You KNOW what he wants and that what he wants is YOU.
3. He Will Test You
A Scorpio man shows his lust in no uncertain terms, but in emotional matters, he will be less obvious. He will play power games and test you, as losing control is his greatest fear. He needs to know he can trust you, but do not mistake his subtle power plays for a lack of real interest.
One of the signs a Scorpio man likes you is when he alters the format of his normal social habit of controlling behavior.
Normally obsessed with being in control, a Scorpio man will test your personal power and the depth of your interest by putting you in charge. He wants to know what you are made of, and this role reversal is something he only does when he has fallen for you.
4. He Will Seem Impatient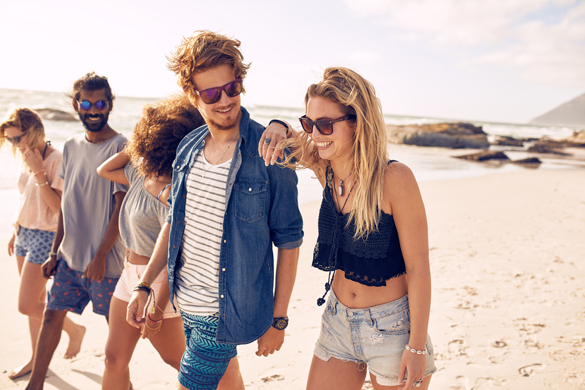 Scorpio men have a special talent for injecting urgency or drama into the mundane events of everyday life.
A meeting for coffee can feel like the pivotal scene in a spy drama. You may feel under-dressed for occasions with him, and as you start to wear a deeper shade of lipstick or a more revealing dress, he will get more excited.
Scorpio men are the kind of lovers who work hard to stay in your mind and heart for all eternity. Don't be frightened if he talks about forever when you have only just met.
While he seeks a long-term bond, he is not (necessarily) a creeper stalker or the abusive lover of your romantic nightmares (until you betray, hurt or humiliate him, that is).
5. He Will Tell You Things
Scorpio men communicate their interest clearly in gestures, texts, and phone calls because being cool is less important to him than being the only thing you think about. He will let you into his routine and his practical "real" life, and tell you his secrets, but he will remain mysterious.
With him the more you learn the less you know. Remember this is someone who uses information as a tool and is known for ruthless strategy so he will always be holding something back and this may make you feel like you are being played. Relax and enjoy the ride.
Scorpio guy opens up to the one lady whom he feels closest to in his heart. If you're there then he'll definitely tell you all there is to know about him. Sharing isn't a problem when he's falling in love.
6. He Will Want To Take You Out Often
The Scorpio man doesn't mind taking the lady he likes out for a night on the town. He will be more than happy to take you out on special dates. If he has done his homework with you, he knows what you like and will delight you in taking you somewhere you'll love.
This guy is a very intelligent and sweet type of guy that will want to romance you as often as he can. You can look forward to him reaching out to you more often and asking you to spend time with him out and about. He's not afraid to be seen with you at all. 
In fact, he's much like the Leo in the way that he loves to show off the woman he's with if he's really into her. Dress nicely because you never know where your date with him may end up. Looking your best will ensure your own security.
7. Asks You To Meet His Family or Close Friends
The Scorpio guy wants to get the opinions of his family and friends to see if they see him with you for the long haul. This guy needs to know what they think of the woman he's seeing so that he can figure out if she's worth keeping or if he should consider walking away.
You may want to be very forthright, honest, and sweet to any of the people you meet who are important in his life. This may mean something and first impressions are everything when it comes to Scorpio man. 
To be clear, the Scorpio man wants his partner to be part of his inner circle. He has to take you to test you out and see if you indeed fit into his inner circle or not. If you do then you're definitely "IN" his life. Take it for what it's worth and know that this guy isn't wasting his time seeing if you're the right fit. 
Conclusion
As you can see, there are many signs that a Scorpio man has feelings for you. What do you do next and how do you go about ensuring he will stay with you?
Click here to learn more on how to decipher a Scorpio man and other interesting stuff!!
Share your story (or situation) with our community in the comment section below (don't worry, it's anonymous).
How do you tell if a Scorpio man likes you?
Wishing you all the luck of the universe
Your friend and Relationship Astrologer,
Anna Kovach
---
---