When you first start dating a Scorpio man, you might feel really intimidated by him and not know what questions to ask your Scorpio man. This may fill you with anxiety, as you really don't want to sound like a fumbling idiot in front of him.
You can easily tell that this guy is one of a kind and he is super intelligent – no wonder you feel the pressure to impress him! Plus, you have likely heard that a Scorpio man is really into smart women!
Knowing what questions to ask your Scorpio man can make a world of difference in your relationship. Questions are often conversation starters and the one thing Scorpio men like are deep and meaningful conversations.
This guy loved to probe and dig deep. He wants to understand each and every way your mind works. So pay attention, because if you can impress him with your questions, then the two of you are bound to have something really solid together!
Continue reading to find out the key questions every woman should ask the Scorpio man she is dating.
5 Questions To Ask A Scorpio Man
1. What Do You Do?
Let's get something straight, Scorpio men are usually very determined and ambitious. These men are usually quite passionate about what they do for a living and for a woman to take an interest in his career means a lot to a Scorpio man.
Simply asking him what he does for a living can be a wonderful icebreaker. If you don't know much about the field he is in, then ask questions you don't understand. Show him that you are someone who takes an interest in other people.
Sometimes we can get scared about asking questions we don't understand, but this is better than being left out in the dark.
Notice if your Scorpio man lights up and gets excited when talking about his career. This will show you how important it is to him and that he feels like he is spending his time on the thing he feels passionate about.
There is so much you can learn about him from this simple question! This is a wonderful way for you to form a bond with your Scorpio man.
 2. What Do You Wish People Understood About You?
There is no doubt about it, but a Scorpio man is one heck of a mysterious and intriguing person. There is a lot that he hides from the world because he is afraid of being judged or misunderstood, so he keeps it to himself.
A Scorpio man has a hard time opening up and showing his vulnerable side, even though he really wants to, his fear keeps holding him back. Asking a Scorpio man what he feels misunderstood about will disarm him and make him feel like you are someone he can trust.
A Scorpio man loves deep and intense conversations, so asking him serious questions will make his heart skip a beat. This guy wants to go deep beneath the surface with the woman he is interested in. Can you handle it?
3. What Are Your Plans For The Future?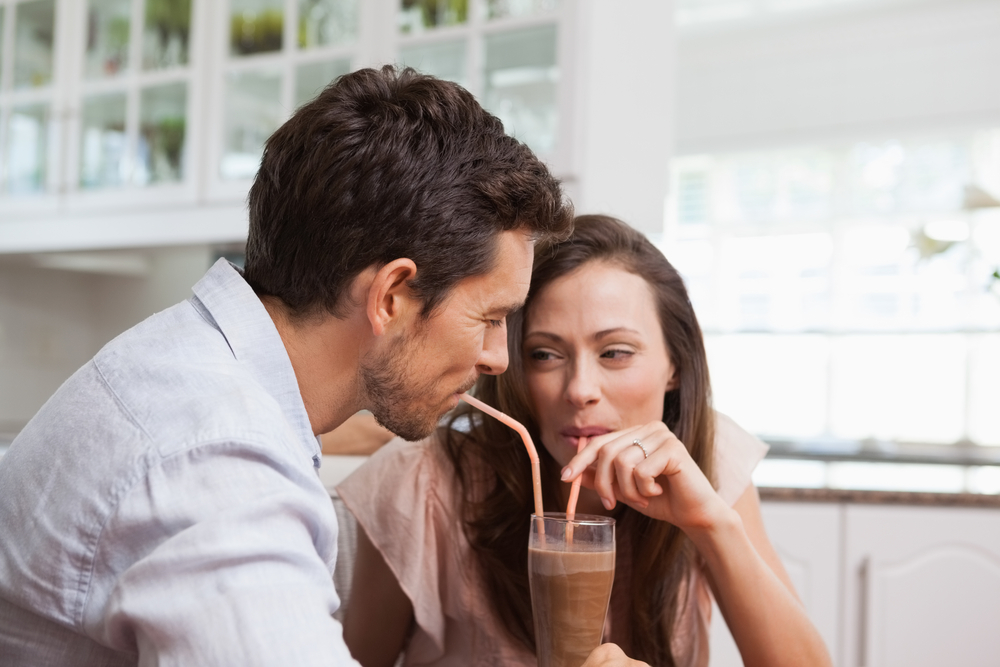 One of the best qualities about a Scorpio man is his determination and drive in life. He wants to go out and achieve something for himself, and no one is going to stop him.
This means that a Scorpio man has a lot of passion and wants the very best for himself and his future. He has big dreams and he loves talking about them, but he especially loves it when the woman in his life is curious about what he wants to achieve.
He adores it when you take an interest in who he wants to be one day. A Scorpio man loves commitment and long-term relationships, so any talk about the future makes him really excited and gives him the idea that you're interested in something serious with him.
Knowing what a Scorpio man has planned for the future can help the two of you build a deeper bond and greater connection with each other. This is so important for the Scorpio man. Nothing excites him more than deep intimacy.
The measure of his dreams will be the strong indicator of how well you can fit into his world and become irreplaceable.
4. What Is Your Idea Of A Dream Woman?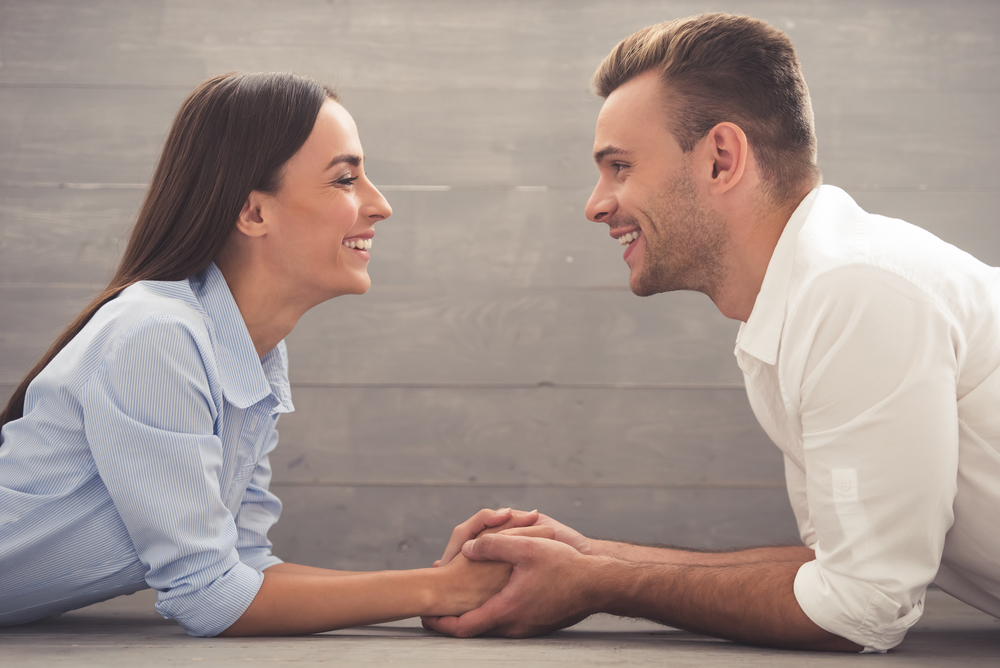 This is one of the questions to ask a Scorpio man in an easy-going manner decorated by your sexy smile… like you are inquiring about some fun little facts about him. However, be very cautious, because the answer coming from the mouth of the Scorpio man will be everything except easy-going, and you will collect extremely important information from each word he says.
Every Scorpio man knows exactly what he wants in a woman, he knows what his type is and what sort of woman will fit best into his life. He is a straight shooter and will tell you bluntly if he thinks you make the cut.
You can be slim or curvy, dark or pale – this guy really doesn't have a type. But, from his words you will find out how attracted he is to you and this level of initial attraction will set the direction of your future relationship for sure.
Remember, "fake it until you make it" can function beautifully well when it comes to business or lifestyle options. However, this can't work for the long run when it comes to love. Your true personality will show under any type of acting mask and it's better to expose your inner world to him in the early stages of dating than to face disappointment later on.
Related: What Type Of Woman Does A Scorpio Man Prefer Physically?
5. What Frightens You Most?
A Scorpio man has this tough facade which makes it seem like he is impenetrable. But the truth is, he is actually so deeply sensitive and emotional inside. He wishes he could have someone to confide in.
He has fears, just like everyone else on earth, but he is a lot more guarded in opening up and showing the world what he is afraid of. He sees this as a vulnerability and if anyone knew, they might use this against him.
I don't know if I have mentioned this, but a Scorpio man can actually be rather paranoid at times and think the worst. However, if you let your guard down and share some of your deepest and darkest fears with a Scorpio man, he is more likely to share with you.
Ask him to share some of his fears with you, getting him in such a vulnerable spot will help you both to form a deeper connection with one another. And this is what you want, right?
What questions to ask a Scorpio man, summarized: Take a genuine interest in your Scorpio man and show him that you are a woman of depth. When you are vulnerable, you give him permission to open up.
My Final Thoughts
A Scorpio man knows who he is and what he is looking for in his life. Looks don't matter that much to him, but he is interested in a woman who is powerful, passionate, smart, but also sensitive and kind.
The way you speak to him and take an interest in his life will tell your Scorpio man a lot about who you are as a person. He wants to be with a woman with whom he can be himself, a woman who is full of life and curiosity.
A Scorpio man has quite a lot of depth, and he wouldn't be happy in a relationship with a woman who only cares about surface-level stuff. Show him who you are by asking him questions that make him think.
And don't forget to be honest and authentic. This will be a good thing because the Scorpio guy falls for women who are not afraid to speak the truth and your honest confession could be a huge turn-on for him.
And eventually, he could find your traits irresistible after all. In any case, when dealing with the Scorpio guy, you have to be straightforward, strong enough to show yourself as a woman with a high set of standards and from that point either he will walk away very quickly (which is a good thing because you won't waste your time) or he will fall for you and never let you go.
Scorpio men aren't as complicated as they may seem. All they care about is honesty and the truth. If you want to know how to communicate with a Scorpio man then just be honest about who you are and what you want from him. This is all he truly cares about.
Being with a Scorpio man can be quite an intense and passionate experience.
You have never felt like this about anyone!
This man speaks to your soul, and you feel such a deep connection with him.
These men are some of the most desirable in the whole Zodiac.
He is sexy, smart, and incredibly devoted.
So, it makes sense why you are so drawn to your Scorpio man.
He makes you feel like the most amazing woman in the world!
However, things seem to be going askew with the two of you…
It is such a pity that recently it seems like he is trying to actively avoid you…
You once thought he was in love with you, but suddenly he is acting all strange…
Whenever you reach out and try to speak to him you are met with silence or short replies.
The faster he pulls away the more it just breaks your heart.
You just can't seem to understand why your Scorpio man keeps ignoring you.
You are sure that you didn't do something wrong!
And when you ask him, he says it's nothing…
But you know deep down in your gut that this just isn't true…
Why can't he just be honest with you so that you can fix it?
He is pulling away, and you know it!
If only there was something you could do to repair the relationship to its former glory.
You would do anything in the world to have your Scorpio man look at you the way he once did.
You love him with all your heart and you want to fix what is broken.
Perhaps you just need to learn the right way to communicate with your sexy Scorpio man.
There might be something missing in your sex life and he is having a hard time speaking to you about it.
It is time that you take this into your own hands and do something about it!
< — click here for more information
There are definitely ways that you can turn all of this around and make your Scorpio man putty in your hands.
However, you need to be ready to commit to this change, because once it has been made then there is no going back.
There is so much you still have to learn about Scorpio men and the way they respond to love and romance.
And you deserve to know this information because it can be invaluable in the way you show up in your relationships.
The relationship you have always wanted is at your fingertips…
It just depends on you if you are ready to reach out and grab it!
< — Click here to find out more on how to get the most amazing relationship with your Scorpio man
Wishing you so much love and happiness.
Your friend and Relationship Astrologer,
Anna Kovach
---
---