Are you trying to catch that super mysterious Scorpio guy you've been watching for awhile? Perhaps you're wondering if you are physically his type and if he'd go for you or not.
Here's the type of woman does the scorpio man prefer physically:
Body Shapes or Types
When referring to the Scorpio men; they have varied taste. Not all Scorpio men think the same way or have the same preferences. What they do all seem to have in common are appreciation for certain curves.
That doesn't mean they don't like thin or athletic types of women. If you dress nicely and wear it well; he'll still be drawn to you. They can be picky with certain things but they absolutely love women.
As long as you have a feminine air about you that speaks to him, he'll likely not pay attention to your physical size or shape. He isn't worried about that sort of thing like we women do.
He looks for how a woman presents and carries herself. Confidence is the biggest turn on there is for the Scorpio guy. So if you're heavier with curves or you're thin, he will be drawn to the energy you're giving off.
Body shape and Type really has no bearing on the Scorpio man. Though each of them will have a favorite; it's hard to tell what exactly that may be since they are all varied with their preference.
Means of Dressing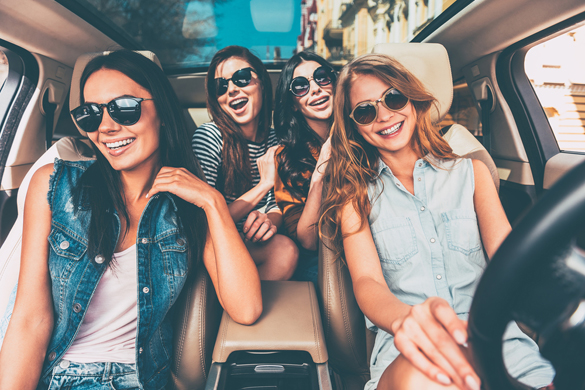 Some Scorpio men prefer slinky and sexy dresses with high heels. Some Scorpio men prefer a woman in jeans with high heels. He looks for sexy yet classy. He typically isn't into the women that show everything they've got.
Wearing things too low cut on top and too high up on the bottom will reveal too much and gives away the mystery of your body which is the turn on. He wants the mystery, not to see everything up front.
Keep in mind that this guy is an intellectual. He's looking for a woman that will stimulate his mind and excite his imagination. The more you leave to imagination, the better off you'll be.
I'm not telling you to wear a nun costume or cover yourself completely as that certainly wouldn't be much of a turn on either. Just be sexy yet modest. Wearing a nice blouse with a button or two undone will suffice.
A nice long skirt with a slit that comes up just below mid thigh, enough that may reveal thigh highs when you sit down and cross your legs will drive him insane! I mean that in a good way of course.
Just be neat, tidy, sexy but not trampy. No matter what your size, he'll consider you to be beautiful and likely be drawn to you. Putting your hair up in a bun and wearing some glasses may help for fun.
What I mean by that is; the naughty teacher or secretary has lots of appeal to him. He wants a woman with a brain that will turn him on physically and intellectually together.
Seductive Energy Flowing
Even when you're dressed somewhat modestly, if you have sex appeal oozing from you, he'll be drawn to you. Carrying yourself with zest for life will turn him on without trying hard.
Honestly he won't pay attention to your size as he's too busy assessing who you are, what you can offer him in life, and whether or not you'd be someone that would match up with him well.
He'll also be undressing you with his dreamy eyes. Stop worrying so much about your body shape and size when it comes to the Scorpio man. He isn't thinking about that so you shouldn't either.
Work on having confidence in yourself. When you really love yourself and know that you've got it going on; you'll have a better chance at getting that hot Scorpio guy to pay attention to you.
He doesn't bother with women that have low self esteem. He won't even notice them typically. If you have problems with this; you may need to take a workshop or do something uplifting like meditation/affirmations.
Boosting yourself up will give you a stronger and worthwhile presence that a Scorpio man cannot resist. Get your seductive energy working and work your magic on him.
Being Outgoing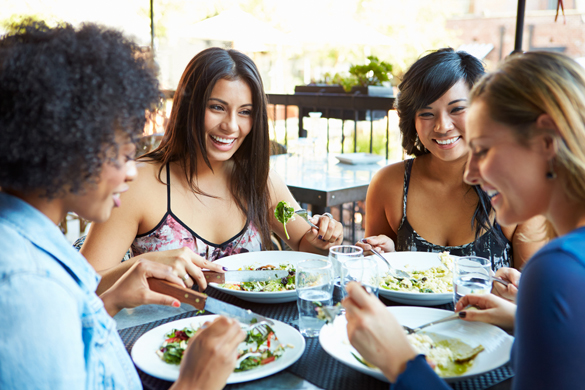 Scorpio men often like to be in social settings and this is likely where you'll spot them or meet them. He's looking for a woman who is also outgoing, passionate about life, and likes to get out to live life.
He isn't much into women that are reclusive or non-social. In fact, he probably wouldn't notice a wallflower type at all. If he did, he'd avoid her. He'd rather have the woman that is the life of the party.
If you're the reclusive type, the Scorpio man may not be the best match for you. He will want to go out on a regular basis and be around other people. He's amazing at drawing in a crowd.
Rather than worrying about your body type; you may want to put more focus on being all that you can be. Be more social and learn to love being around a crowd. That is what draws in a Scorpio man.
Remember, he's looking for a woman with sex appeal, zest for life, confidence, and loves to be social. That is his ideal match. No matter what your body size; if you've got these qualities; he's in!
Flirting Helps
If you can get in there and be close to him, buy him a drink and flirt with him. Show him you are interested. Don't be vulgar or nasty though. He'll be turned off by such behavior.
However, letting him know that you find him very alluring and you'd like to buy him a drink, he'll find this intriguing. Whatever you do though ladies, do NOT dive into bed with him.
Any woman that is willing to have sex on the first date will alert him to you not being wife material. Just be careful! Click here to learn what he's looking for in a partner.
Conclusion
I hope that this article gives you the confidence boost that you need in knowing that he isn't into any particular size or shape of a woman. That means you can work it and land this sexy guy!
What's your take on this? What type of woman does the scorpio man prefer physically?
Share your story (or situation) with our community in the comment section below (don't worry, it's anonymous).
Wishing you all the luck of the universe
Your friend and Relationship Astrologer,
Anna Kovach
---
---