Are you really into a guy but aren't sure what a Scorpio man is looking for in a wife?
While he can be particular, here are some of the qualities he's looking for in the right match for him:
1. Loyalty is a Must
For a Scorpio man, he has a natural mistrust for most people. He's always sleeping with one eye open with those he feels he cannot depend on. That being said, he wants to marry a woman with whom he knows the loyalty is there.
If you are trying to marry a Scorpio man, you'll have to prove to him beyond the shadow of the doubt that you're going to be there for him. This may take some time and maneuvering but you can do it.
You have to live by your word and not give him any reason to suspect you. Planting any sort of seed of deception will raise a red flag for him. Be honest with him at all costs so that he'll trust you.
Even when he doesn't like what you say, he'll still prefer it over you not telling him the truth. At least if you're honest he'll get over it at some point and not hold it against you.
2. Be Strong and Independent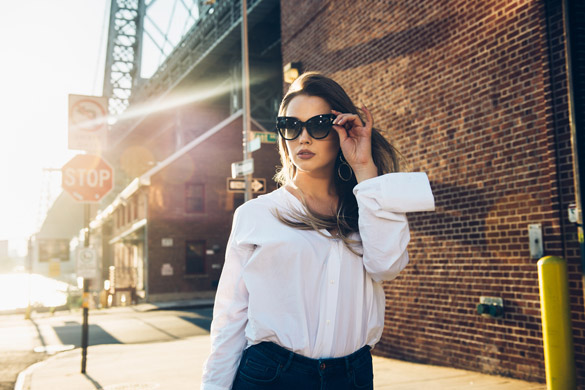 Though he may not mind taking care of you in some way, he would prefer to have a woman that doesn't NEED him. He is dreamy and working hard at developing his own goals in life.
If you keep him from this by being clingy or needy, he cannot fulfill his dreams and will most likely call it quits. Marriage would be out of the question if this is the case.
Stand on your own two feet and stand up for yourself. Not that he wants to butt heads with you all the time but if you disagree, you disagree. Don't be afraid to be yourself and tell him why.
He will respect you far more if you stand up for what you believe in rather than just agreeing to what he says all the time. This certainly also applies to deal with other people. He doesn't want to have to worry about if you can hold your own or not.
3. Know When to Draw the Line
While he wants you to stand up for yourself, that doesn't mean he wants you to constantly bicker or disagree with him. A little bit is quite healthy but all the time is a deal breaker.
He will not want to live in the hot seat. He's already a time bomb waiting to go off all on his own. If you tip him off, that will just add fire to the already burning embers which aren't good.
Make sure you pick your battles so that you're not wasting precious energy or time fighting when you don't need to be. Temper control is important with the Scorpio man.
He wants a wife that will remain calm much of the time but stand up when she needs to but only if it's necessary. By picking your battles, I mean figure out what is important and what is just nitpicking.
4. Be Driven and Passionate in Life
He is career driven. If not a career then he probably has a project or two he's trying to get off the ground. Either way, he's seeking a way to succeed with his life and make good money.
What the Scorpio man is looking for in a wife is someone who is basically his match. He'll want you to also have your own goals and desires in life. By being busy taking care of your own business endeavors; you show him you don't NEED him.
If you aren't into a career then you should at least be passionate about something other than just him. Remember, he doesn't do clingy or needy. That sort of thing makes him run for the hills.
Show him you can take care of yourself and he'll be forever turned on. The more impact you have on him with your own goals; the better of you'll be going forward with him in life.
5. Staying Fit and Well Groomed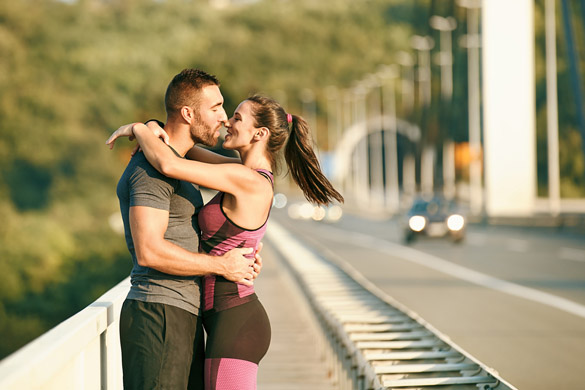 This man loves beautiful women. Even once he's married, he'll expect for you to keep up with your appearance by making sure your hair looks nice, clothing is in order, and you look ready to go out.
Even if you're around the house, at least get dressed and brush your hair and teeth. It'll brighten you up and it'll make him feel good about you. He cares about appearance much of the time.
If you can swing it, try dressing sexy just for him on a frequent (not all the time) basis. He'll really appreciate it and show you how much by embracing you with intense passion.
Is he looking for a brilliant science minded super model? He sort of is. However, he'll also accept reality and be attracted to you if you put effort into looking good and taking care of yourself.
It's a real turn on for him to come home and see you dressed in a sexy outfit while perhaps pulling dinner out of the oven. You may not make it eat dinner until after he's had his way with you first.
Scorpio men have emotional sides that can be hard to cope with. I get how difficult it may be at times to deal with his mood swings. However; when he loves; he does so with great conviction.
Once he chooses his wife, he'll worship her until the end of time or until she leaves him. Either way, he'll be a devoted husband and father of your future children. He's passionate about this type of life once he establishes it.
Click here to find out more about what the Scorpio man craves in a woman. It may help you to get to know him a bit better thus making it easier to quench his "thirst" for you.
I hope that this article may help you to gain a bit more insight on what it is the delicious Scorpio man is looking for in a wife.
Do you know what a Scorpio man is looking for in a wife?
Share your story (or situation) with our community in the comment section below (don't worry, it's anonymous).
Wishing you all the luck of the universe
Your friend and Relationship Astrologer,
Anna Kovach
---
---