Are you in a relationship with a Scorpio man and feeling the passion fizzle out? You could be asking yourself: how do I reignite and nurture genuine passion in the heart of my Scorpio man lover? 
I'm Anna, and I am a long-time Relationship Astrologer who has been successfully sparking great infatuation in well-established relationships! I know a lot about keeping a Scorpio man totally engaged in a relationship… and in you! 
If you're craving that old romantic frenzy and fury from your Scorpio partner then I've got four incredible tips that you NEED to know! Read on to get my full know-how in keeping a Scorpio totally passionate! 
4 Ways To Nurture The Passion With A Scorpio Man
1. Don't Shy Away From The Uncomfortable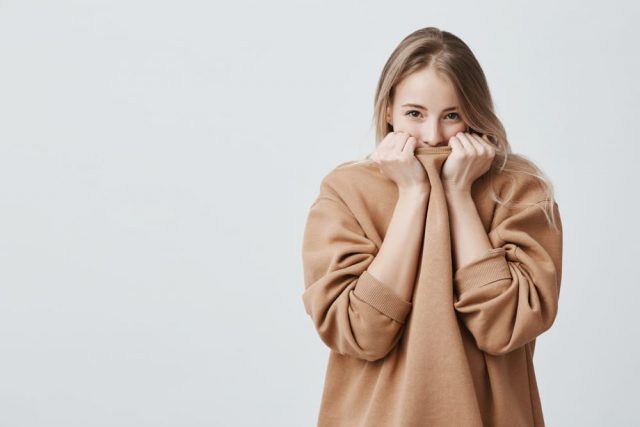 Scorpio men are not like their Libra neighbors who want to keep things simpatico all the time. Scorpio is not afraid of a little spark in the relationship. This is why they like to feel the emotional drama in a big way! They crave a partnership that keeps them on their toes. 
If you're a person who needs to dissect past events in a relationship, then you know that Scorpio is your perfect match. Don't be afraid to bring up hard topics… things that are bothering you, the way the Scorpio has been acting lately, or what that 'look' was he gave you earlier.
The Scorpio loves to talk about the elephant in the room. The tension between the two of you can begin to bubble over and the Scorpio can't ignore that. If you bring up topics that make you uncomfortable to address, this is okay! The Scorpio is likely on board with discussions that are long overdue. 
Scorpio is the king of dark conversations. Scorpios love a purge of energy, which is exactly what happens when relationship drama has reached a breaking point. He loves the feeling of addressing the topic so that it can go to rest… for now. 
2. Switch It Up In The Bedroom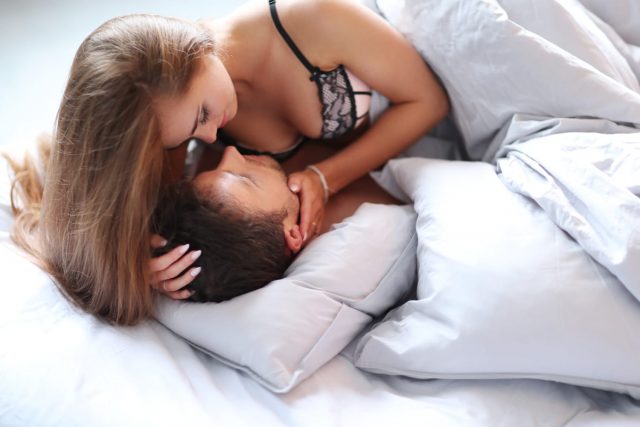 Scorpio is associated with the eighth house, the area of the Astrology chart that rules sex. If you've been with your Scorpio for any amount of time, you'll know that he's a bit deranged in the bedroom (in a GREAT way). This might be something that is still present… or maybe his fire has dimmed somewhat. 
Not to worry! This is normal, even in a relationship with a Scorpio. The difference is, the Scorpio can not live with half-assed lovemaking forever. Other people can coast through but Scorpio will eventually be frustrated by a lack of intense, passionate sex. 
It's a good idea to switch things up in the bedroom and try new things. The thing that you're afraid to ask the Scorpio for in bed? ASK! This will fulfill his need for scandalous new bedroom activities as well as his desire to know the deepest desires of his partner.
Scorpio is going to be flattered that you decided to divulge a secret sexual obsession to him and he'll likely be more than willing to try it out! Scorpios have a need for novelty and drama and any new experience in bed will feed that need. 
3. Authenticity Is Key
Scorpio is a sign that is all about the truth coming out. Secrets are the currency that Scorpio trades in, not even because it's edgy to know the secrets… Scorpio just knows that the truth lies in the secrets! 
This says that Scorpio men are going to be far more into the relationship if the truth eventually comes out of all areas. This goes for how you present yourself to him. He's not going to feel enlivened by a fake persona that's meant to please him. He'll be fired up by your real self. 
This means that Scorpio is one sign you don't have to hide your anger, frustration, sadness, or bitterness from – even if it's directed at him. Scorpio would MUCH rather know the truth of how you're feeling as opposed to any façade. 
This is why, more than any other sign, it's okay to let your truth flow with the Scorpio partner. Hiding your real emotions makes him question why he's in such a stale partnership! Being real with him about where you're at emotionally makes him feel good because he knows that you're trusting him with your emotions. He'll be feeling more passionate and engaged in the relationship if you make this move. 
Read next: 7 Ways to Become A Priority for Your Scorpio Man
4. Be Willing To Transform Your Relationship
Scorpios are men who aren't the same person that they were in the past. Scorpio's experience what the French call petit mal or "little deaths" all the time! Scorpios are all about burning away old versions of themselves to reveal fertile ground from which a new version can crop up. 
Since one half of the relationship (at least) is changing and reinventing themselves constantly, it means that the relationship also will. If the union is going to keep the spark in the Scorpio, then it has to be strong enough to 'die' and be rebuilt again. 
This doesn't necessarily mean breaking up and getting back together though! This could easily just mean stale periods followed by periods of intense love. This could mean a partner moving away from some time to reunite later. It could also mean completely reforming the relationship dynamic into something better… often. 
You have to be brave enough to venture to the dark side when you're with a Scorpio. Not only will he be a different person eventually, but your relationship will also be a different relationship. This ignites the Scorpio spark because it's his comfort zone (kinda weird, right?). 
Be brave enough to foray into the unknown with your Scorpio and you'll have his passion as strong as it was when the two of you first got together! 
One Last Thing About Your Scorpio Man…
Always show your Scorpio guy how much you care about him. Call him up randomly and ask him how he's feeling or how work is going.
He needs to know that you DO care about what is happening with him.
Even if you live together, you should send him a text to have a good day or something sweet and inspirational.
Remember that a Scorpio man does want a woman who inspires him with her optimism.
It takes a very special lady to win and keep a Scorpio man's heart.
If you follow the things I've shared with you, you will succeed.
I have even more to share with you if you're up for it!
Learn more about how to make your Scorpio man want you forever…
Click here right now to learn some secrets that you need to know!<<
This guide will help you to stoke that fire within your Scorpio man and make him want you more than anyone else.
It will make him want to commit and keep you forever and always.
It's very exciting to make a Scorpio man want you, and it doesn't hurt to have the secrets of how to do this!
Get that mojo going with your Scorpio guy now by clicking here! <<
As always, I wish you all the luck in the Universe!
Your friend and Relationship Astrologer,
Anna Kovach
---
---