Want to become your Scorpio guy's number one priority? Whether you've been together for a few months or years, it's a goal that all of us want to achieve with the men we care about! Luckily, the Scorpio man is the type that tends to put his relationship first, with the right woman. Here's how to create ways to become his most important consideration: 
Are you feeling as if you could be more of a priority for your Scorpio man? Maybe it's slipped over the years you've been together, or you're just generally feeling as if he's not all that attentive with you anymore. Maybe you've just started dating, and you want to make sure that the bond is strong. 
Whatever your reasons are, there are ways that you can become more important to him. In my experience as a relationship astrologer, Scorpio men tend to always prioritize their relationships. So, making sure that you are his main concern shouldn't be too much of a difficult process!
There are certain things that the Scorpio guy really values when in a relationship – such as trust, intimacy, closeness, and reliability. When these values are met, they find it that much easier to put you first. 
Here are a few ways that help to build these values, and at the same time, to become a priority in his world: 
7 Ways to Become A Priority for Your Scorpio Man
1. Make Him Your Priority First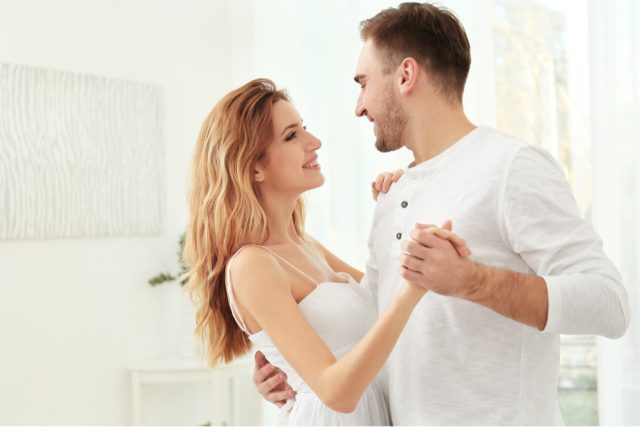 To become his priority, you need to make him your priority first. You need to show him that he's your number-one person, in order to build a sense of trust. 
You see, Scorpio men often have major trust issues. They may even play games in order to "test" your loyalty, and how important they are to you. Don't give into his games – simply show him that you care about him and that he's your most important consideration. 
Once he sees that you're not the type to play games, and that all you want is to be close to him, he will soften and let you in. And once he really lets you in, he will give you his all! And his all, ladies, is more than you'll get from most other men! 
2. Be Completely Reliable
Scorpio is a fixed sign in astrology, which means that at heart, he's the type of guy to fully commit, and give himself fully to the relationship. However, if you have ever seen a Scorpion in the wild, they have a powerful exoskeleton and a sharp tail. 
This means that your Scorpio guy doesn't always show his reliable side right away – he's defensive, trying to protect his underbelly of vulnerability before he trusts you to show his feelings. So, if you want to become his priority, show that you are reliable in every way. 
This means emotionally and physically – be on time, be emotionally present and don't waver back and forth around him. Your backbone will allow him to open up to you, and make you the most important person in his life. 
3. Never Abandon Him
If you really, really want to be a main concern in your Scorpio man's life, you'll need to make sure you never, ever abandon him in his hour of need. Scorpio men have a deep fear of being left and betrayed, and even the smallest thing may have him close up shop and never let you in. 
So, whether it's by not replying to a message, or physically leaving him during a tough moment, it'll all add to him not making you first in his life. Always try and communicate to him how important he is to you, and you'll become important to him too. 
4. Communicate Your Secrets
Getting to be first in your Scorpio fella's life may take some bravery on your part – and a lot of trust! You may need to share your secrets with him, and let yourself be vulnerable. Whether you've been together for years and years or just a short time, you can still learn to share yourself. 
Because when you share yourself is when the Scorpio guy really binds himself to you and becomes close. And being close makes him feel as if you really are the most important person in his life! So don't hesitate, because he will keep your secrets. 
He's trustworthy, so you don't have to worry about your secrets being broadcast to the world. And he will eventually share his with you, too! 
5. Create Intimacy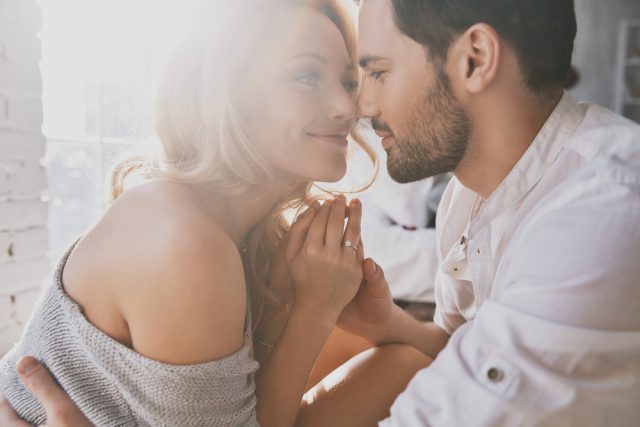 Becoming his prime concern means that creating a sense of deep intimacy will be very important in your relationship. This means giving and taking in equal measure, asking for help and giving help where it is needed. 
Once there is that feeling of closeness, he will want to call on you for absolutely everything and you'll naturally take on that role of being his most important priority in his life – even before his career! 
6. Let There Be Plenty of Passion!
As you may already know, Scorpio is the sign of physical passion. This is one sign that just can't live without physical touch and connection, it's one of his love languages. If there's passion in your relationship, he will definitely make you his main priority! 
Make sure that you touch him loads, cuddle him plenty and make him feel desired and desirable. Never neglect your sex life, as the more he has from you in that way, the more important and more of a focus you become in his life. He won't be able to get enough of you! 
Read next: 7 Essential Things to Know If You're Married or Engaged to a Scorpio Man
7. Never Share His Secrets
Creating a sense of trust between you is essential in order to become his number one priority. This means that you should never ever share his secrets. In fact, try and never share his news unless he has specifically said you can. 
He needs to know that he can tell you anything without it becoming public news. If he knows that, you can become the very best of friends, which is what you really, really want! This will ensure you are always the person he turns to, his number one human! 
In conclusion, these are just a few of the ways in which you can become the most important person in your Scorpio man's life. It's all about creating a sense of deep trust, a strong bond between you, that will bring you that much closer together. 
When he knows he can completely rely on you, then you will become that person he always leans on and becomes closer to. This will automatically make you his priority in his life. 
Remember, it's not that hard to become his number one person – Scorpio people are naturally relationship-orientated so will have a knack for getting up close and personal! It just takes some initial efforts on your part to make sure he feels sage enough to open up. 
Interested to know more about the Scorpio guy? Check out my Scorpio Man Secrets website right here and find out what makes these secretive and mysterious men tick! 
Your friend and relationship astrologer,
Anna Kovach
---
---