Wondering whether or not the sultry Scorpio man you're into is possibly falling for you or not? You're in luck because I can help you figure out if he's actually feeling the tingly sensations of love for you.
Keep reading for signs to look out for if a Scorpio man is falling for Aquarius woman:
Are Scorpio Man and Aquarius Woman Compatible?
This match is actually not a match made in heaven. It IS possible that they can fall in love but it will take a great deal of work to make it last further than the initial phase of their relationship.
They are both highly intellectual and are able to talk about lots of things that are educational, interesting, worldly issues, and things that they really enjoy in life. However, they may find it hard to discuss their feelings.
They probably have some interests in common which is what led them to find each other attractive aside from the very obvious physical attraction. When the two get together, the sexual side of their love may not be all they dreamed of.
Their life values are somewhat different and this could cause a rift between them as well. Both are somewhat stubborn in their beliefs and probably won't want to compromise too much.
That being said, though there is a very slim chance that this is a matchup that will last, what types of things will the Scorpio man do for the Aquarius woman that will show her that he loves her?
Remember that real and true love is always something that can help any couple get past problems or issues they have before them.
Signs the Scorpio Man Loves an Aquarius Woman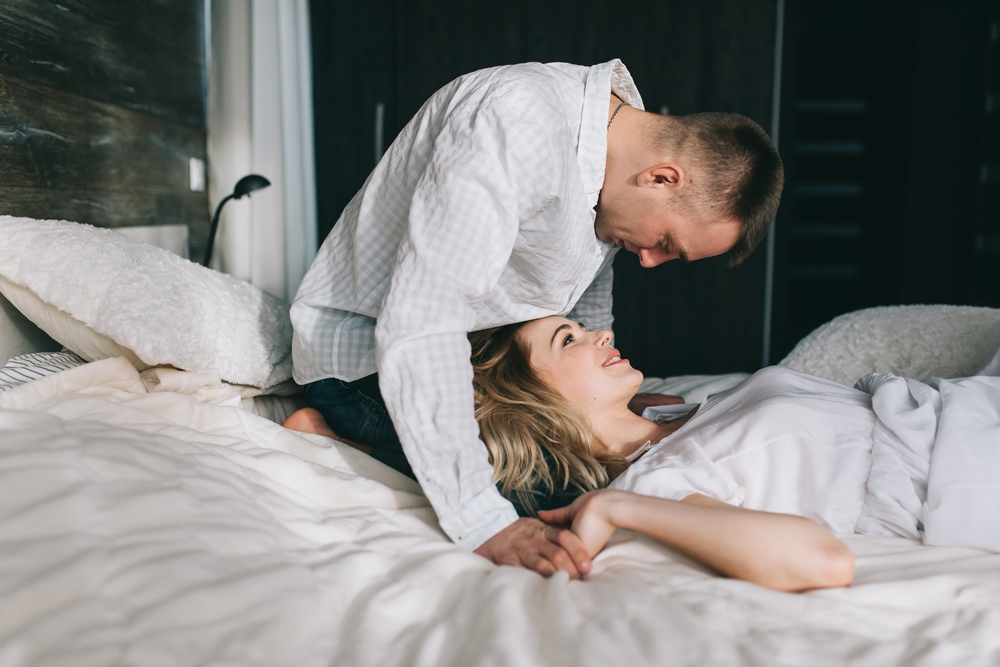 When the Scorpio man loves the outspoken and intellectual Aquarius woman, he will do things to delight her and make her feel appreciated. He'll be very physically inclined with her, especially with sex.
He will show her that he absolutely desires her. A problem may arise from this when Aquarius woman doesn't know how to connect to his deep emotional/spiritual sexual love.
Aquarius woman tends to be a bit more detached and may not understand where he's coming from. She just figures sex is hot, sexy, and good fun. This may make him feel unappreciated or unloved.
He will go above and beyond to show her how good he is sexual. So if you're an Aquarius woman, pay attention to how he beds you because that's an indicator if he loves you or is just with you for sex.
When he looks deeply into your eyes and tries to please you, he loves you. If he just does his thing and is ready to be done with the session, he's probably not in love with you and is just testing you to see how you are in the sack.
Scorpio man will want to spend more time with you Aquarius woman. When he's in love, he wants to get to know his lady as much as he can so he can figure out if she's "the one" or not.
He will ask you tons of questions which may make you feel a bit like he's interrogating you. If you have a love for him or care deeply, try not to take it too personally.
Other Ways Scorpio Man Shows His Love
The Scorpio man is the jealous/possessive type so if he seems to be cautious of your movements when you're with him or away from him, he's probably falling for you.
As an Aquarius woman, you really value your personal space and time. Scorpio man will want to monopolize your time when he's in love with you. If he isn't, he doesn't seem to care too much when you're apart.
A Scorpio man in love will want to make sure you're always safe. He may ask or demand you to let him know you've arrived at your destination safely. He may also check on you to make sure you're alright when he hasn't heard from you.
Again, this may seem extreme to you but this is how a Scorpio man shows his love. He has to feel that his partner is safe and sound no matter where she is. He'd prefer her to be with him so he knows for sure though.
If your Scorpio guy is the outspoken type then he may just tell you he is falling in love with you or is in love with you. If he's the shy type, he will show you in the other ways I've mentioned.
When a Scorpio man stares deeply into your eyes, you will see in his whether he's just interested in you or if he's in love with you. If he gives you the puppy dog eyes, he's in love.
He will listen to you and think that everything you say is important. He may not always agree with it but he wants to hear what your opinions are, what you think of things, and what you want in life.
He thinks you are very important and as such, he deems your words to be something that he needs to take into account. If you notice him really paying attention and listening, he's in love with you.
What Happens Next?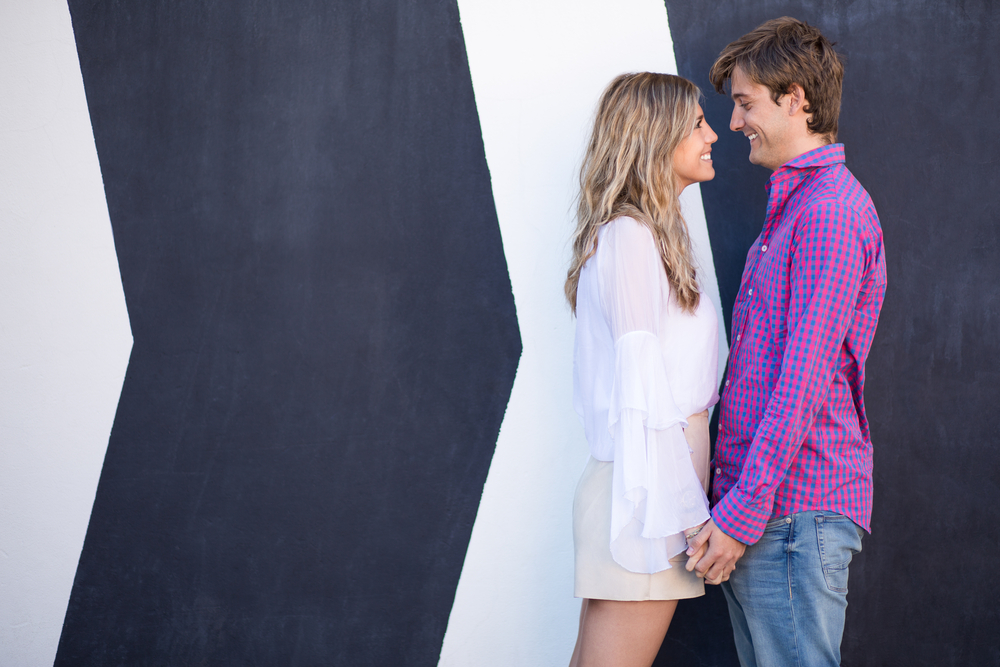 As an Aquarius woman, there are many behaviors you probably will not like about Scorpio man but you're undoubtedly drawn in by his great passion. He's also typically very sexy and easy to look at.
However, if you can tell a Scorpio man is in love with you but isn't someone you can see yourself with, you had better end it quickly so he doesn't get hurt down the line.
Also, consider every angle of your compatibility before you take it further. Scorpio will work hard to show you his love but if he senses that you're not there for the right reasons, he will go ice cold and not look back.
Click here to learn more about the Scorpio man and what makes this gorgeous man tick!!
Share your story (or situation) with our community in the comment section below (don't worry, it's anonymous).
Wishing you all the luck of the universe
Your friend and Relationship Astrologer,
Anna Kovach