Seduction of a Scorpio man is a simple matter of allowing him to seduce you. The intense sensuality of this sign, ruled by Pluto, means he likes to be in charge at all times.
Loss of control is his greatest fear so allowing him to think he is boss of the seduction is key to winning the sexual soul of a notoriously passionate Scorpio man.
1. Put Him in the Driver's Seat
The path to true love with an emotionally complicated Scorpio man is a nuanced journey in power play. He likes a challenge and, even though he fears the loss of control, he will give it up once he is under your spell.
In the seduction game, he likes to drive the process, so you need to let him do his thing. Be warned: Do not ever assume you have him under your thumb. You may think you are observing him closely, but be assured he is watching your actions and reactions very closely.
2. Flaunt Your Physical Attributes
If you ever wanted to turn up on a date wearing nothing under your coat, this man is the one to do it with. Sex, for a Scorpio man, is a physical, visible, touchable sense of sensual wonder.
Do not leave it all up to his imagination – wear your prettiest dress, those silly heels, or your shortest skirt. He will notice that you have taken the trouble to wear stockings and suspenders, and he will be completely charmed and thrilled by your efforts to appeal to him.
3. Unleash Your Inner Sex Goddess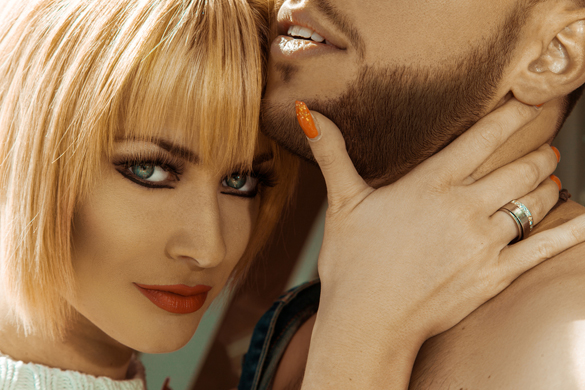 To seduce a Scorpio man, understand thus: sexuality is a power game for Scorpio men, who love a sensual challenge. Simply sitting there looking pretty won't do it for this man. You need to show that you are a person of substance, with power and thoughts and sensual fantasies of your own.
Set the scene by dimming the lights, play some moody music and then treat him to the sight of your temptress emerging. Do not try to dominate him, rather present yourself as a challenge for him to overcome.
4. Be Mysterious
A Scorpio man is open emotionally, but he has a surprising depth to his character. He loves his privacy and likes to cultivate some mystery around his brooding persona.
Yes, you should open up to him, but you also need to appear to be a mysterious riddle for him to solve.
Give him a few hints about the secrets that lurk in your substantial and complicated soul and he will be yours to play with as you will.
5. Be Serious
No one is as tormented by jealousy and doubt as a Scorpio man. His suspicious mind will be watching for signs that you do not take him seriously or that you are using him as a plaything.
He needs to feel safe in the knowledge that you have eyes for no one but him to show him that you mean business by paying attention to him and not looking around the room, for instance, when you are out on a date.
Eye contact is important to him to make and maintain lingering, soulful eye contact to really get his attention.
6. Be Yourself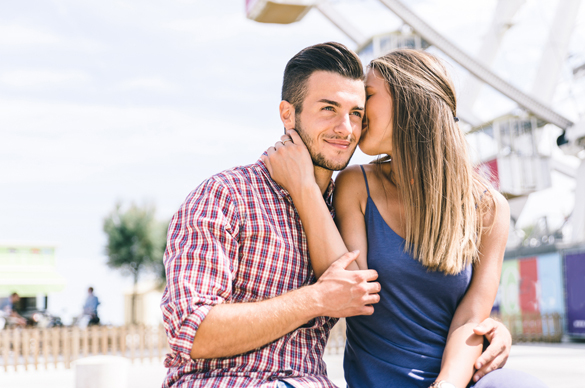 A Scorpio man goes where others fear to tread. Nothing is too shocking or off-limits to him. You can tell him things about you that nobody knows and he will find your confidence and trust in him fascinating.
He is very turned on by the idea that you are sharing intimate secrets with him. To catch his attention tell him a secret you have never told anyone.
He will be charmed and he will feel closer to you, and he will probably go out of his way to protect you and respect your privacy.
7. Be Strong
To seduce a Scorpio man know that he is hugely turned on by a woman who can hold her own and is able to pose a challenge to his controlling ways. Do not be afraid to assert yourself, but know the difference between being strong and being controlling.
He will resist any attempt to control him or dominate proceedings. Know what you need and like and make it clear to him that you have plans for him. He won't be able to resist that.
Put on your most beguiling dress and wear a complex and dark scent, then gather your confidence around you and practice making eye contact with yourself before you try it on him. Invite him for a meal in a small intimate setting where you will have some privacy.
Avoid small talk. Ask him deep personal questions and tell him how fascinating he is and how attracted you are to his smoldering soul. That should do the trick!
Seducing a Scorpio man may not be a piece of cake, but trust me, it's do-able! Click here to learn more about this amazing man!!
Share your story (or situation) with our community in the comment section below (don't worry, it's anonymous).
Have you ever tried to seduce a Scorpio man?
Wishing you all the luck of the universe
Your friend and Relationship Astrologer,
Anna Kovach
---
---