Nothing in this world stirs up the emotion of a Scorpio man more than a woman who knows what she wants.
Imagine basking in the glowing sun with your Scorpion man by your side on a white sandy beach drinking a pina colada while he massages you down with suntan lotion.
Even if he is cold, distant and unemotional, here is everything you need to know about how to make a Scorpio man fall in love with you.
This is the kind of treatment you can receive if this man is eating out of your fiercely desirable hand. To get this mysterious energy under your spell think about all of the ways you can flex your love muscles with him.
1. Tell Him What You Want
Literally, tell this man all of your wants and needs after spending a good amount of time in the early stages of this relationship. All of them.
Don't be shy. Tell him what you'd like to do for fun with him, what your realistic expectations are, when/how you'd like to explore the bedroom, and how much time you'll need to spend with him to grow this relationship.
You may be pleasantly surprised by how he'll respond. If he doesn't respond right away, you might see some action following your words. Be exact and precise because, believe it or not, sometimes Scorpio men love directions.
You're making it plain and clear and there is nothing easier than knowing what exactly someone wants and needs. In addition, ask him what he wants. When he tells you, start to act on the items that require action. You can expect him to notice because they are extremely observant.
2. Make Fun Plans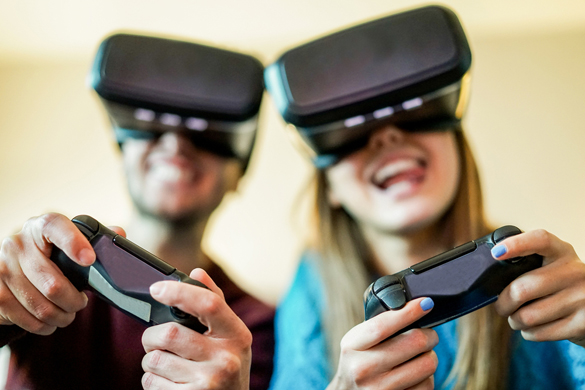 Pull the bull by the horns and organize an awesome fun outing. These guys typically shy away from surprises because they don't like relinquishing control; a planned outing shows him that you are willing to take as much initiative as he is.
An amusement park or laser tag adventure for these youthful creatures may stir up those loving emotions needed to get closer. Be open to exploring fun date night options, then present your top two to him (don't overwhelm him with options). Just the fact that you are having this discussion with him a turn on.
Top Fun Outings for Scorpio Men:
Comedy Shows
Water Sports
Carnivals
Arcades
Movies
A Random City Adventure
Wrestling or Boxing Match
Museum
COOK
It is very rare to find a Scorpio male who doesn't appreciate a home cooked meal every now and again. Cook! Even if you don't know how to. Prepare a delectable spread to impress. This shows him that no matter what he'll never go hungry in your care.
If you have to, order from a meal prep service like Blue Apron or Plated as they come with specific ingredients and instructions.
The old saying goes, "the quickest way to a man's heart is through his stomach." This is oh-so-true for these guys. If you haven't yet, watch him melt as he watches you cook from across the kitchen. This is a sure-fire way to sway him.
3. Express Yourself
Closing up and detaching yourself out of fear is the quickest way to put out his fire. You'll want to look for the right moments to express your heartfelt desires to him. Always take in consideration the best times for these discussions.
On the other end, you don't want to obsess over this and constantly talk about how much you like him. This can be a major turn off if he's serious about building with you. Listen to and feel his rhythm.
Ride the wave, understanding that time, space, and the feeling is very important when carrying out deep discussions with him. Nothing should be forced, but you definitely want to find the right moment to express your interest in exploring more along with a strong description of how you imagine the future with him.
4. Be Considerate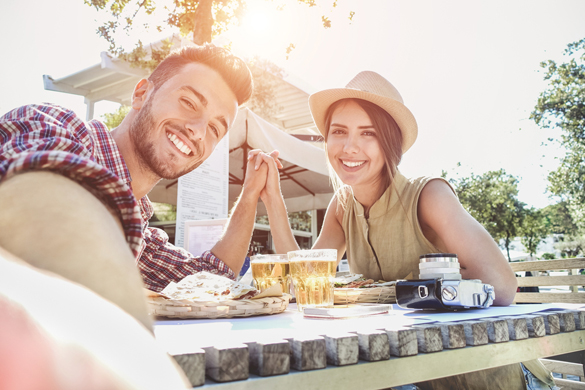 Think about his world. What/who has helped to shape him? What does he enjoy doing? Who is close to him? What are dislikes?
Consider everything he cares about and doesn't care about, then act accordingly. If he has a pet, show that you care by bringing it a toy or snack. If you know he's exhausted after burning the midnight oil, don't overwhelm him with your demands.
Give him space. Let him breathe. Be considerate of his need for privacy. These guys don't like the feeling or idea that someone needs to dig into his personal life without his permission.
You can expect things to end rather quickly if you are caught dead looking through his phone. Be a trusting lover, open to everything he has to say. Don't cut him off when he's trying to explain a point. There are so many ways simple consideration can go a long way for a Scorpio.
5. Be Sexy
It's no secret that these guys enjoy physical intimacy. This is a major part of their life as it is one of the top methods he uses to connect with you on a spiritual level. Sex for the Scorpio is like air as it shows him over and over again how deeply he is connected to you.
After a decent amount of time has been spent building up the relationship, be open for the first night of intimacy. Don't hold back in the bedroom. Let it all out because he will. He will not be shy so you will want to bare all and allow yourself to enjoy this night.
While there is no magic potion for making someone completely and truly fall in love with you, keeping the above in mind will push you ahead of the game.
Click here to learn more about what makes a Scorpio man tick and how to make sure he stays yours!!
Share your story (or situation) with our community in the comment section below (don't worry, it's anonymous).
Do you know how to make a Scorpio man fall in love with you?
Wishing you all the luck of the universe
Your friend and Relationship Astrologer,
Anna Kovach
---
---