Every month, the planets change signs and affect our relationships. Depending on the planetary movements, it may be tough to understand the needs and desires of the Scorpio man. But with my tips based on the monthly energy, you can draw the attention of a Scorpio man or improve your relationship with one in May 2020.
Attracting a Scorpio Man in May 2020
1. Be Consistent
If you're looking to win or attract the heart of the Scorpio man in May 2020, you won't do it if you're all over the place!
With the transit Sun in Taurus highlighting his seventh house of partnerships and marriage, the Scorpio man is most attracted to the woman who makes him feel safe and secure. He wants to know that he can trust you on all levels.
In Astrology, the Sun says a lot about what the Scorpio man wants to experience and achieve on an external level.
The Sun shows us things like how other people see him, how he experiences life, how he expresses his personality, and what his focus is at the moment.
During this transit, pay attention to his needs. What does he need daily to make him feel loved and cared for?
For example, you may notice that his mood changes when you text him good morning every day. Instead of asking him if he likes this, do it consistently and see how he responds.
With time, you may notice he is more open and expressive. Your stability will help him commit long-term.
If you keep this up during the first half of the month, things will heat up when the Sun enters his eighth house of intimacy in Gemini on May 20.
During this stimulating transit, your physical and spiritual attraction can soar to new heights. So be consistent and earn his trust when the Sun is in Taurus.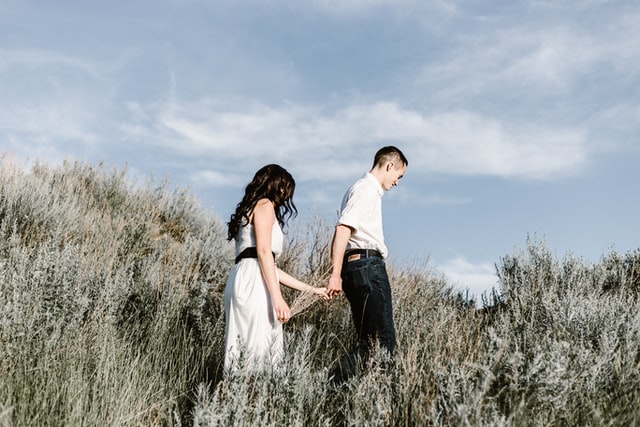 2. Be Transparent
You may already know that the Scorpio man is not the best at communication, but that doesn't mean he won't try. 
With Venus, the planet of love and relationships, retrograde in his eighth house of intimacy and soul growth from May 13 until June 25, the Scorpio man may be more mysterious or emotionally withdrawn than usual. 
The eighth house is also associated with the past and karma; therefore, he may also be dealing with emotional turmoil or a personal matter. 
If you notice that he is acting moody or non-expressive, be transparent and let him know how you feel. 
As a social air sign, Gemini enhances the Scorpio man's mental activity, and this may cause him to be more introspective than usual. 
If you notice that he's spending too much time alone and ignoring you, quietly suggest that you engage in some calming activities together. 
If you can get him alone in a relaxing environment, he's much more likely to open up and tell you what's really going on. 
If intimacy is an issue or worry for you, this is a great time to discuss it. Naturally, any time a planet stations retrograde, it is best that you focus on refining old issues rather than starting something new. 
Before jumping into the sack or becoming too reliant on your physical connection, be vulnerable and make sure that you're on the same page on all levels. 
If the mental, emotional, spiritual, or physical connection isn't there, the relationship will struggle to last. 
Read next: 3 Questions To Ask a Scorpio Man To Know Him Better
3. Boost His Self-Esteem
With Transit Mercury in Gemini highlighting his eighth house of empowerment, secrets, and loss, the Scorpio man may need more encouragement than usual.
Gemini's constant thinking nature may cause the Scorpio man to obsess over small details, and this can distract him from what's important in the long term.
During this period, encourage him to focus on issues that are within his control. Instead of fixating on trivial matters, help him realize that his power is best spent on activities and projects that help him express his emotions rather than bottling them up.
For example, try to get him to describe an object in the room. Tell him to be as specific and graphic as possible. By focusing all his energy on one object, you are teaching him how to freely express his feelings with nonattachment. Without even trying, he is learning how to communicate.
Now, some women may find this juvenile, but I believe this is the stuff that real love is made of. Imagine how strong your intimacy will be over time if you make this a ritual during times of stress. Imagine how much you can grow.
If you have any doubt that your hard work and devotion to this loving man is worth the challenge, just wait until Mercury enters his ninth house of exploration and adventure in Cancer on May 28.
Once this happens, he will be ready to whisk you away on an adventure of romance and ecstasy.
Read next: What to Do When a Scorpio Man Tries to Make You Jealous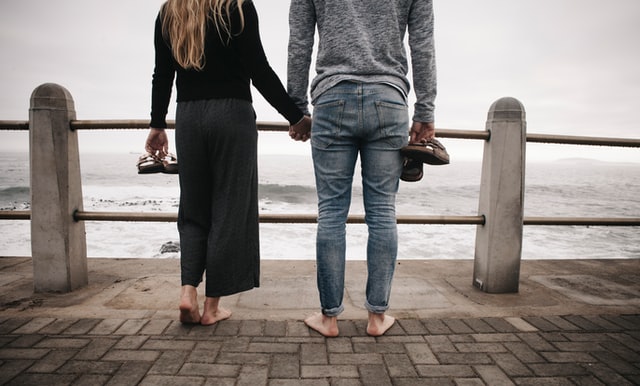 4. Go All In
Once a year, the Taurus Sun and Scorpio Moon meet to create the notorious Scorpio Full Moon.
This year, that Full Moon will occur on May 7, bringing illumination and excitement to the Scorpio man's first house of identity and self.
During this period, the Scorpio man will feel more confident and recharged on an emotional and intuitive level.
If you've been waiting to tell him how you feel or to get him alone for some private time, this is the best time in May to do it.
I've found that Full Moons in the first house are an excellent time to think about starting a new relationship or pattern in love, so if you're at the point where commitment or dating is on the table, go for it.
Just understand that Venus, Jupiter, and Saturn are all stationing retrograde this month. So there may be some unexpected bumps and changes in the road along the way.
But if you're fine with a little excitement, mystery, and amazing sex, make sure you are being consistent, practicing transparency, boosting his self-esteem, and going all-in to attract the Scorpio man during May 2020.
I believe there are so many good things to come for you and the Scorpio man if you choose. So make sure you stay updated with the blog to see How to Attract a Scorpio Man in June 2020.
If you're still looking for guidance on how to attract the Scorpio man, my guide Scorpio Man Secrets is better than any daily, weekly, or monthly horoscope app you'll ever read. Instead of just giving you the basic knowledge of the Scorpio man, I share real-life stories and examples of women who have been where you are, have overcome their challenges, and are now living the love story of their dreams.
If you're ready to dive deeper and start your journey to unconditional love with your Scorpio man, you can purchase Scorpio Man Secrets here.
And while you're at it, go ahead and find out the compatibility between you and your Scorpio man with my free compatibility quiz. It's an easy way to see if you have what it takes to make it in the long term.
Have you noticed these astrological influences on your Scorpio man? Let me know in the comment section below!
Your sister and relationship astrologer,
Anna Kovach 
---
---