Every month, the planets change signs and affect our relationships. Depending on the planetary movements, it may be tough to understand the needs and desires of the Scorpio man. But with my tips based on the monthly energy, you can draw the attention of a Scorpio man or improve your relationship with one in April 2020.
Go With the Flow
April 2020 is a month of health and action for the Scorpio man and his relationships.
As a fixed water sign, the Scorpio man is naturally ambitious, intense, and determined.
But with the transit Sun in Aries highlighting his sixth house of health, service, and daily routines, the Scorpio man may come across more assertive, energetic, and work-oriented than usual.
In astrology, the Sun says a lot about what the Scorpio man wants to experience and achieve on an external level.
The Sun shows us how other people see him, how he experiences life, how he expresses his personality, and what his current focus is at the moment.
During this transit, the Scorpio man is most attracted to the partner who is organized, productive, and attentive.
He will most likely choose a mate who brings value and satisfaction to his life. So if you want to impress him, be a supportive partner who knows how to go with the flow.
If you find yourself trying to force things along or searching for answers that may not even be there, stop and calm yourself.
The Scorpio man is turned on by a confident woman, so focus on all the wonderful ways that you can contribute to your relationship.
Ask yourself, what do I have to give?
The more you focus on all the positive things that you bring to the table, the more confident you will feel when offering love and affection to your Scorpio man.
And as a sensitive water sign who needs affection to feel loved, he finds this very important.
If he's being moodier or more irritable than usual this month, try not to take it personally. The impulsive energy of the Sun in Aries can influence the Scorpio man to be more quick-tempered and argumentative.
Instead of lashing out, just relax and go with the flow.
If you can support his decisions and overlook his impulsive behavior at the beginning of the month, you may notice a change in his mood and behavior by the end of April, especially once the Sun enters Taurus on April 19.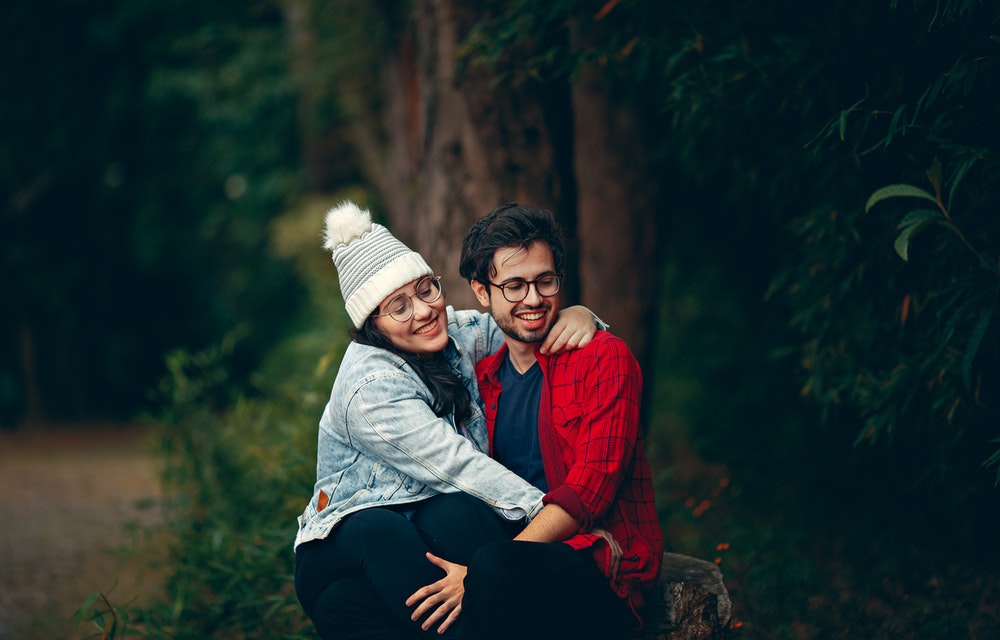 Get to Know Him on a Deeper Level
With so much misconception about the Scorpio man in astrology, I've found that some women are intimidated or hesitant to date the Scorpio man because they think he's all about sex.
But this is because they haven't gotten the opportunity to get to know him on a deeper level.
Underneath the frozen surface is a powerful, observant lover who has strong desires to get to know his partner on a psychological and intuitive level.
With transit Venus in Gemini highlighting his eighth house of privacy, intimacy, and secrets, the
Scorpio man is turned on by a charming, magnetic, and confident woman. He is turned off by simplicity.
In astrology, Venus says a lot about what the Scorpio man will want and need out of a relationship.
Venus shows us what he likes, the way he approaches relationships, the way he gives and receives affection, the type of woman he is attracted to, and his emotional relationship to material possessions and money.
During this period, you should find sensual ways to seduce him mentally.
Scorpio men can live inside themselves, so you should "bring him out of himself" as much as you can.
This will help him open up and keep the chemistry alive in your relationship.
For example, my client Kate was struggling to work through a rough patch with her Scorpio man when she reached out to me for advice. I told her to find a fun erotic/relationship card game to play at night before bed to break the ice and clear any mental clutter from the day.
Although my advice was outside of Kate's comfort zone, she took it anyway. After playing a few times, I got this email from Kate a few weeks later…
"Anna, thank you sooooo much for your advice about the cards the other day. It was awkward at first, you know, just having to talk about our feelings and what we liked out in the open. But after a few questions, it got fun. It really helped me express and calm some of my fears about our relationship. And I think it was helpful for him too. He's never opened up so much to me before, especially about private things from his past and ex-lovers. It was nice… I'll be sharing this with my friends. Xoxo."
You may not be like Kate, but think of some fun ways that you can get to know him on a deeper level without feeling forceful or invasive to his privacy. This is very important when attracting the Scorpio man in April 2020.
Read next: 3 Questions To Ask a Scorpio Man To Know Him Better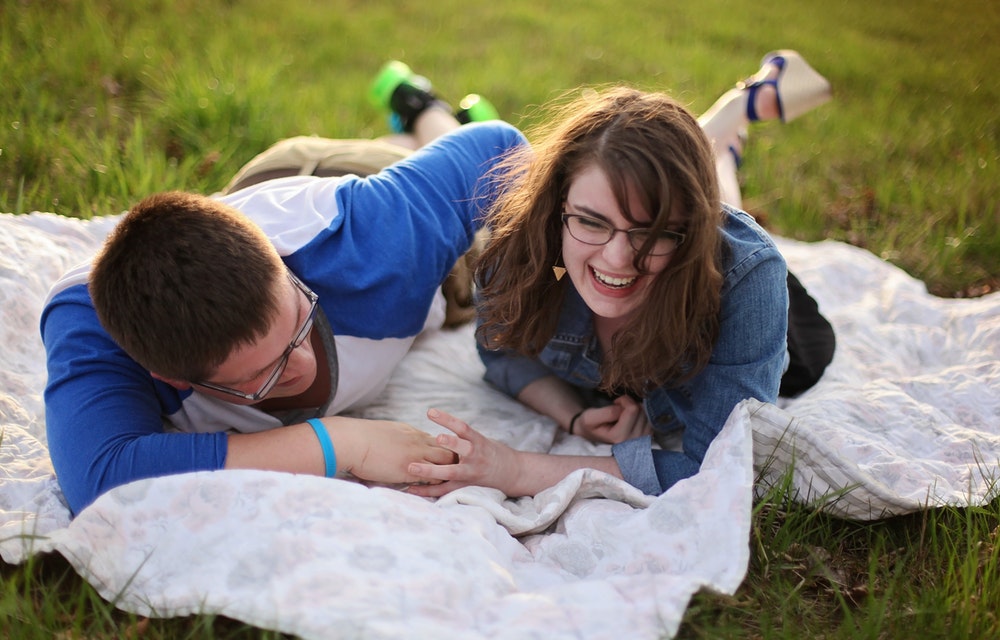 Get Active
In astrology, Mercury says a lot about how the Scorpio man processes, receives and sends information on an internal and external level.
Mercury shows us things like how he expresses his emotions, how he processes thoughts, how he perceives life, and what he wants to communicate to the world at the current moment.
With transit Mercury in Aries highlighting his sixth house of mental health and work/life balance, the Scorpio man may be more distant and distracted than usual.
During this period, you should encourage him to get physically active and focus on his mental health.
Although he may feel that this is counterproductive to his short- and long-term goals, the more you can get him to focus on his mental and physical health, the better he will perform in all areas of his life, especially work and business.
Suggesting simple things like substituting his nightly glass of Scotch for an evening stroll outside, or opting out of late nights at the office for early dinners at home, etc., will open up more opportunities for growth and connection in your relationship.
If you are in a committed relationship (or want to be), try to keep this routine up for the rest of the year.
Even if you don't think the Scorpio man is watching your every move, he is.
I've found that when Scorpio men have proactive partners, they become better men themselves, and this will only deepen your connection.
If you want to attract a Scorpio man in April, focus on pursuing your goals rather than talking about them. Attraction comes through action this month.
Read next: The Right Way To Flirt With A Scorpio Man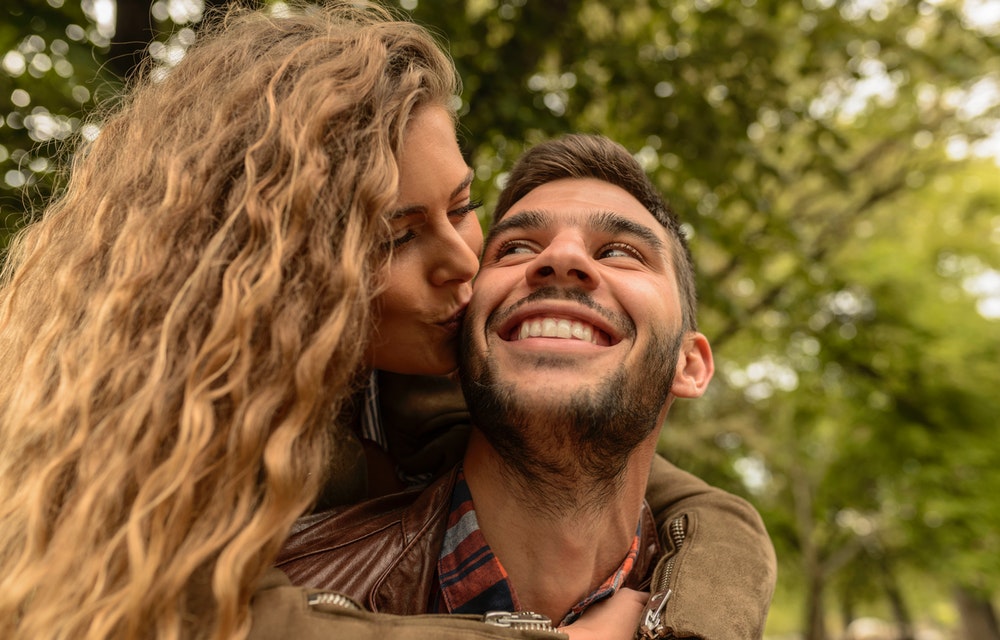 Respect His Emotions
In relationships, Mars represents how the Scorpio man desires affection and sex and how he will respond to the expectations set by his Venus.
With transit Mars in Aquarius highlighting his fourth house of home, family, and emotional security, the Scorpio man may come across more family-focused and authoritative than usual.
During this period, take a nurturing approach in love.
However, with Aquarius being a fixed air sign prone to emotional detachment and rebelliousness, the private Scorpio man may be quieter about what he shares with the public involving family and emotional matters.
He may want to take a break from the media if you have a public relationship.
Instead of distancing yourself and risking the chance of severing your connection, bring the world to him.
For example, if your Scorpio man enjoys traveling the world and he cannot travel, then order or cook his favorite international food while playing international music—bring the culture to you.
If you have children, want children, or are around children, this would be a great time for you to focus on scientific projects and global initiatives like community service and world peace.
It may be fun to stargaze or watch documentaries about nature and science.
But with the fourth house ruling Cancer and Cancer ruling food, I highly suggest inviting diverse cuisines into your palates. Plus, the Scorpio man loves a woman who can cook!
Sexually, the influence of thought-driven Mars in Aquarius arouses the Scorpio man's love for an intellectual and open-minded woman.
He is most attracted to a woman who isn't afraid to keep things unusual and free-spirited in the bedroom.
If you can do the things I've suggested to attract a Scorpio man in April, I believe there are so many good things to come for you in May. So make sure you stay updated with the blog to see How to Attract a Scorpio Man in May 2020.
Just remember that the Scorpio man is full of secrets, so for you to build and maintain the relationship of your dreams, you need to understand the Scorpio man on a fundamental level.
As a relationship astrologer, I've helped women like you from all around the world attract and gain the unconditional love and trust of Scorpio men. And after years of listening to their questions and working with them through their problems, I decided to write down all my insights and put them in a downloadable guide for 24/7 assistance and advice. It's like having me as your personal relationship astrologer, but always on demand.
My guide Scorpio Man Secrets is better than any daily, weekly, or monthly horoscope app you'll ever read. Instead of just giving you the basic knowledge of the Scorpio Man, I share real-life stories and examples of women who have been where you are and have overcome their challenges—and are now living the love story of their dreams.
If you're ready to dive deeper and start your journey to unconditional love with your Scorpio man, you can purchase Scorpio Man Secrets click here.
And in case you haven't already, go ahead and find your compatibility with your Scorpio man with my free compatibility quiz. It's an easy way to see if you have what it takes to make it in the long-term.
Share your experiences in the comments below—I'd love to hear them!
Your friend and relationship astrologer,
Anna Kovach