Are you interested in Scorpio man online dating? Have you started talking to a Scorpio man via a dating website or some other social network?
Are you wondering whether or not it can ever develop into something else? Here are some things you may need to know about the sultry Scorpio man:
In the Beginning
Scorpio men are looking for their life partner but they do not have trouble enjoying a few "flowers" along the way. This means that some get into these websites looking for a "no strings attached".
It may be hard to detect with him what his intention may be and you'll need to spend some time getting to know him. If you live in the same city or area; you'll probably want to meet up for coffee or something simple.
If you live in entirely different areas of the country, you will have to work at developing a long distance relationship over time. This typically isn't something a Scorpio man has the patience for.
For Scorpio man online dating, he's probably looking for a "quick fix." So it will be hard for you to determine what exactly he's doing or if he's even honest with you.
Some Scorpio men are known to "catfish" people. They'll talk to a woman for a long time and make her think they're building an actual loving future when really, they're just playing and seeing how far the woman will take it.
Truly, it depends on the Scorpio man himself. It relies on his age, his maturity, and what his integrity includes. These are hard to figure out online.
When you start talking to him, ask him important life questions. If he starts asking you for dirty photos of yourself, don't do it! That's a red flag. It means he isn't serious and wants to use your photos for his pleasure.
If he can answer important life questions and seems to be serious about finding someone special, you'll need to be patient and take your time learning more about him.
Always Be Careful Online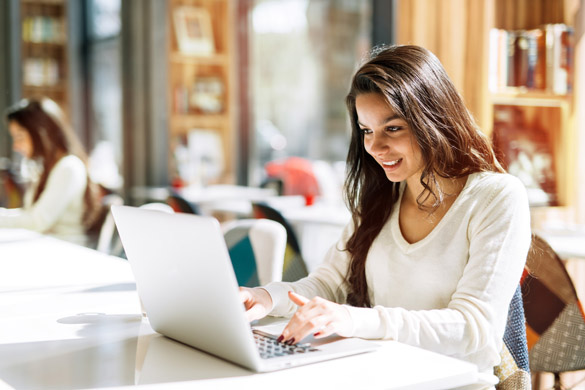 Certain things maybe are too personal to put out there on the internet. If you and a Scorpio man seem to be getting along and getting to know each other, you should take it to the next level and talk on the phone.
It's all about comfort and what you both want. If he seems reluctant to talk on the phone or perhaps even video chat, he may be hiding something from you. This is another red flag.
A man that will come up with any excuse when it comes to talking to you on the phone or video chatting where distance is concerned, he's not authentic. Naturally, if he tries to initiate sex in some way, it's a trap, don't do it.
Scorpio men are very sexual and until they find their soul mate; they will not have trouble doing this sort of stuff to get the attention he wants to satisfy his sexual side.
Whatever you do, do not exchange nude photos. If you two have not yet met in person and haven't discussed trying to become more than what you are, he's merely fishing for porn.
You also don't want this guy that you don't know sending your picture into cyberspace for anyone else to see.
He Will Ask Lots of Questions
If you're interested in Scorpio man online dating, you need to know that they are suspicious by nature. If he truly IS seeking a mate; he'll be very leery and will want to ask lots and lots of questions to get to know you. He's not trying to be nosy; he wants to know what you're about.
He may ask you some of the same questions over and over to see if your answer remains the same. Consistency will tell him if you're truthful with him. That's ultimately his goal is to see if you are telling him the truth or not.
You can try to practice the same yourself to see what answers you get from him. Why not use his tactic and see how much truth he's giving you. If he's a liar or trying to get some tail, he'll give you different answers.
Just keep in mind that some Scorpio men are looking for flings and some are looking for the real deal. You've got to decipher which one he may be. If you are looking for something special, you'll need to be careful.
With Scorpio man online dating, they can be real heartbreakers when it comes to online trysts. He'll play; talk dirty, talk about love, romance, and maybe even forever. However, it's part of his game online. He may not feel that way in real life.
Watch Out for Scorpio men Already in Relationships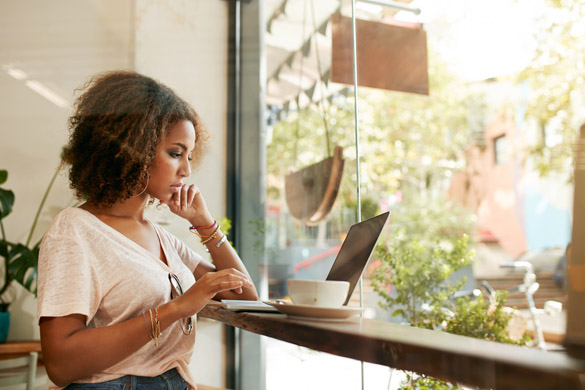 It can happen with any sun sign but with the Scorpio man, he'll complain endlessly about the woman he's with and how unhappy he is, etc. The problem is; he's probably lying about it.
If he starts trying to promise to leave her for you, he's not honest. Remember, once a Scorpio commits, he's going to stick it out even if he isn't that happy.
To end it; he'd have to have a pretty serious incident that would make him want to walk away. Otherwise, he's playing with other women's minds to get the attention he wants.
He'll play the "hot and cold" game with you if he's in a relationship already. He'll come on strong to hook you and then when he realizes it's going too far, he'll back off and cool down or disappear.
These are all red flags. Basically what I am telling you is; it's best that you don't even get involved with a Scorpio man who is already with someone else. It will end badly for you, and you will end up hurt.
When it comes to online dating, caution has to be taken. Scorpio men are notorious for being alluring online but aren't what they seem in real life. Just be careful!
I truly hope this helps you figure out if the guy you're talking to is worth it or if he's talking a good game.
To learn more about Scorpio men and their nature, click here to get to know him better. 
Wishing you all the luck of the universe
Your friend and Relationship Astrologer,
Anna Kovach