Virgo season is here! September is the traditional beginning of autumn, thus the month of leaves changing colors and emotions taking on a more serious tone. In ancient times, the last harvest was held in September and people of old used to get busier and more solemn in their daily lives. 
The last days of summer are upon us. Thus, the fluttery emotions we experienced during the hot and fiery days are expired. We have to get back to reality, to our duties and obligations, but that doesn't mean we have to give up on our feelings, just that approach towards them is going to change. 
The Sun enters Virgo on August 23rd, and our focus shifts to the important matters at hand, matters that need our attention and responsibility. This means different things for each of the signs, but the common theme is responsible action and improved care for both our health and our obligations. 
A Rocky Start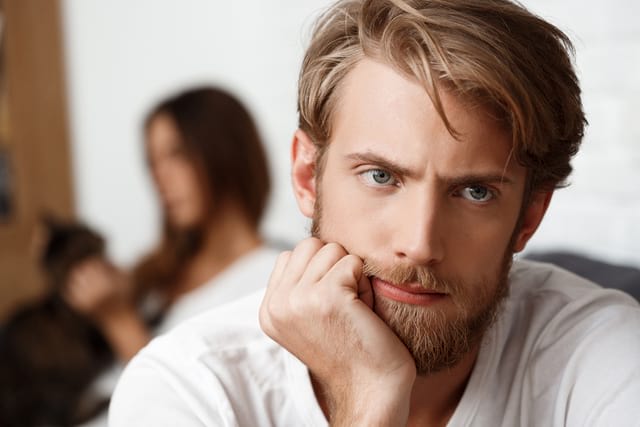 The month of September opens for Scorpio rising men with an intense square between the Rx Pluto and Venus in Libra, which means that Scorpio's 12th and 3rd houses are active. Some powerful and romantic feelings are going to be triggered by information Scorpio gets through the grapevine. 
Mars makes a strong opposition from Scorpio man's 11th house to Rx Neptune in his 5th house, and this means that he'll have a steamy encounter with someone from his friend group. This will leave a strange taste in his mouth, as the entire encounter is shrouded in the veil of uncertainty and strange emotions. 
Some home matters will get activated during the beginning of the month, and Scorpio man will suppress some less-diplomatic emotions concerning his family in order to keep the peace, at least during the beginning of the month. The Moon in his 9th house will square Mercury in his 112th and even more, the emotional load will be dumped on him.
Let Intuition Guide You
The New Moon happens in Scorpio's 11th house and it activates Rx Uranus in his 7th house. Things are looking up, especially in the area of romance for Scorpio during this New Moon. 
Starting off a new relationship, "testing the waters" with someone new and manifesting new friends with possible romantic interests can all be very productive activities during these times. 
The aspect that might turn out to be not so good is the inconjunction between the New Moon and Rx Saturn. This means that the Scorpio man will have to face off against some family matters and drama. 
It would be best for him not to keep it all inside, instead to turn it into a creative outlet that might even bring him monetary gain down the line. Creative expression is a very valuable tool for him during this time, and not a bad date idea! Cooking classes, group art classes, and even dance classes can help as a release and de-stressor.
On the 9th of September, the Sun will trine Rx Pluto which will accentuate the 3rd and 11th house of Scorpio. So, all matters that have to do with their friends, short road trips, and communication will be positively affected. 
The Scorpio man will also likely receive some good news during this time through his friend circle, and he will enjoy some excellent romantic times with his ideal partner (this is where you come in!).
The Scorpio man will develop strong and stable emotions during this period, and it would mean the world to him if you will be able to reciprocate those emotions.
It's Electric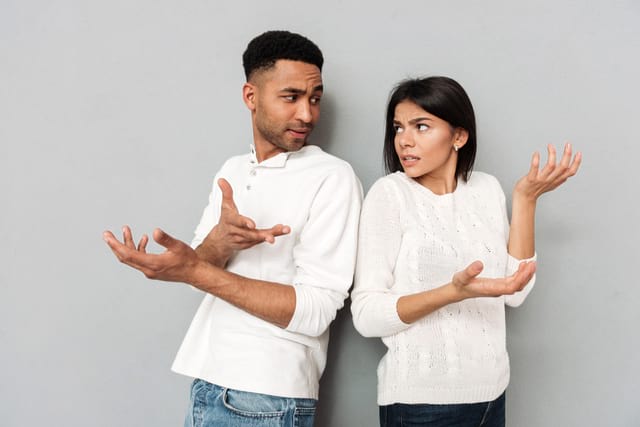 During the middle of the month, things are going to heat up emotionally and romantically. Venus is in his 1st house of self, so that means emotions are out in the open, and money is being spent on hedonistic valuables and sexual enhancements… a new pair of handcuffs, anyone? 
The Sun conjuncts Mars in his 12th house, and that brings about the inner beast that every Scorpio has. Their dreams will be turbulent and filled with an emotional charge. This will have to get out during his wake hours, of course. 
The aspects are such during the middle of the month that they imply a lot of passionate moments and steamy touches exchanged. It's a great time to be intimate with your Scorpio man. 
Arguments are also very probable during this transit, but all of them will lead to something more romantic and heated. So, it's an okay time to get into an argument with your Scorpio man, just make sure that the argument is with you, and not his family.
Just Enjoy The Ride
The time is nigh – the Full Moon is upon us! This Full Moon falls into 5th and 11th houses respectively. The Moon occupies the 5th house of Scorpio man and it makes its merry time there as it conjuncts the Rx Neptune and opposes the Sun in Virgo. 
Your Scorpio man's romantic needs will see enhancement during this lunation, and you'll be able to witness the wonders of his passion first-hand. The only question is: are you ready to be blown away? 
The Scorpio man will be in the mood for all things kinky and all kinds of sexual play during this period. All of the right houses are aspected and all of the right stars are aligned for a very romantic road trip, camping, or a getaway that he has carefully planned. 
Surrender the reins over to your Scorpio man, and trust him that he will show you the time of your life. Just lay back and enjoy the ride. On the 23rd of the month, Venus will draw out some very romantic and serious love tone to the surface and you'll be asked a very direct and serious question.
Shut The Party Down
At the very end of the month, Pluto makes a challenging opposition to the Moon in Cancer. This charged energy draws out the energies of the 3rd and 9th houses of the Scorpio man. 
He is going to undergo some major changes in the way he communicates and perceives higher power. He'll become more aware of his own beliefs and programs that do not serve him anymore, and his words might become sharper. If that happens to be the case, just know that he is withholding much more than he is showing. 
Venus makes a cute sextile to Rx Pluto in his 3rd house, so something romantic with someone from his vicinity might come into play. Either way, the doors that lead to romance are currently wide open in Scorpio's heart. 
There's also a fruitful square between Venus and Rx Jupiter, so once again, the matters of the heart and the matters of family are intertwined. What needs to be done here is having faith in one's own intuition and gut feeling. Do as your intuition guides and you won't be mistaken, no matter how far you stray from your original goal.
Read next: 7 Reasons Why Scorpio Men Are So Hard To Read – What's Behind His Mysterious Aura?
Spooktober
The next on the menu is the actual season of the Witch – and it's Scorpio time baby! Scorpio was one of the luckier signs during September, but in order to find out what will the season of the Scorpio brings to your Scorpio man, you have to stay with me and read in order to find out. 
October is gearing up to be something truly special, it's an active month and there's going to be a lot going on. So just sit tight, read, relax, and prepare for what comes next. You've got this!
The Scorpio man will enjoy the season of the Scorpio, of course, but he might be a tad bit overwhelmed with the energies and powers that are bound to arise. 
Stay seated and stay next to him in order to have the best Halloween possible, for no one else knows how to celebrate the all-time favorite holiday of the year like Scorpio.
Are you looking for more ways to make your Scorpio man your forever love? Or do you feel like there's still some bumps in the road with your Scorpio guy? I've still got a few spots left for my VIP consultation where I can answer all your personal questions in love and life. Check it out right here.
All the love and happiness in the world.
Your friend and Relationship Astrologer,
Anna Kovach
---
---