Are you drooling over a Scorpio guy at work or at some local place you like to frequent? You don't know how to get his attention or get him to talk to you.
Here are some useful tips for you to try and meet a Scorpio guy.
Give him "The Eye"
To meet a Scorpio man in a public place, you'll need to find a way to make eye contact with him. He's actually big on this so it shouldn't be too difficult. You just have to make sure you're in the right place at the right time.
If you know he's going to be at work or at whatever venue it is that you typically see him at, make sure you're there and well dressed. Show off some leg if you can! He loves that.
To meet a Scorpio man, get in a position that you can sit or stand comfortably. To actually meet a Scorpio man, then keep staring at him. At some point, he's going to feel this and glance in your direction. It may feel weird and you may feel like looking away when he finally does but don't!
Keep looking into his eyes and think "I want you, come over here" to yourself. That energy will reach him. It may not work the first time but if you do it a few times over a certain period of time; he's going to get curious.
He may also think you're weird but it's more likely he'll be intrigued, especially if you wear that sexy above knee skirt on with heels. Unbutton the first couple of buttons on your blouse and flip your hair around.
Send Over a Drink or Treat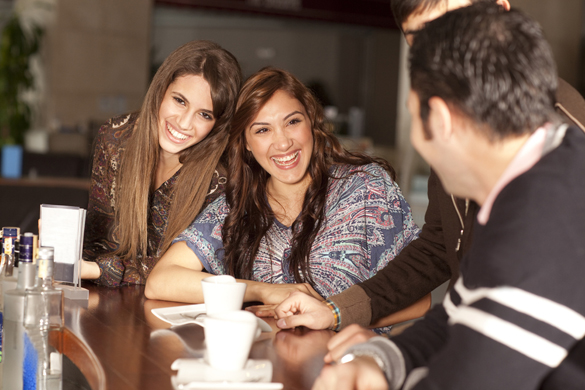 If you're at his favorite or frequent bar or pub for lunch, ask the waiter to send him a drink from you. He'll walk over there and point you out. He will definitely want to know more.
When the "come hither look" doesn't work on its own; you've got to turn the heat up. By sending him a cocktail or treat from you; he'll get the impression that you're interested.
Once he gets this impression, he'll quite possibly send you something back or he will get up and come talk to you. Either way, there is your foot in the door. Unless he isn't single, he should respond.
With that treat, if you're feeling bold enough, you can send him your number with the waiter/waitress.
Of course, if you're at work, you'll have to be a bit more clever. Perhaps you can bake some delicious cookies or make some homemade fudge. Package it nicely and have someone in the office deliver it to his desk with a nice little card from you.
If he hasn't ever talked to you before, he will after he gets this. He will want to know who sent him a delicious treat with such elegance. Again, unless he's not single, he should respond to your gift.
Once You Get Him Talking
You finally meet a Scorpio man, instead of being nervous, get up, take a deep breath and talk to him like you've known him forever. I know this is easier said than done but you can do it!
Finding topics of conversation will be the hard part. However; the best topic is always going to be about what you do for a living. If you work at the same place then you can talk about your position in the company.
If you don't work at the same place and he's someone you met elsewhere; you can ask him what he does, ask him if he likes it, and talk about his goals in life. Let the conversation flow from there.
He wants to gauge your intelligence if he is indeed slightly interested in you. He will get into you the more he learns. Be sure to show him that you're smart, witty, funny, and independent.
He can already see that you're beautiful and that's one reason he's talking to you. Keep that in mind if you worry about whether or not you're good enough. You are or he wouldn't be sitting there.
Ask Him for Coffee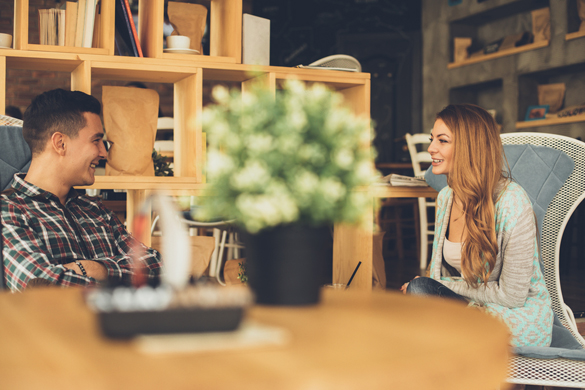 Try to coax him into doing something outside of where you are so that you can actually sit and talk where it's not very noisy. This will also be like a friendly thing and there is no harm.
If he is single; he'll likely go for it or he'll suggest something else. Whatever it is, unless it's something you hate, go do it! If he makes that first move, you need to go with the flow otherwise he'll think you aren't that interested.
This is also in some way to meet a Scorpio man but it's easy and opens up the floor for more deep conversation between the two of you. It's important to talk about things that matter in life such as your values.
Of course, if he asks you what you like to do for fun; go ahead and talk about that. If he leads the conversation then you can just go with the flow of it. The scenarios I've mentioned are when you're the one taking the lead in the conversation.
Conclusion
Scorpio men like to take the lead sometimes so it's entirely possible after you put in the effort to get him talking to you, he'll take over from there. This will make it much easier for you to relax and have a good time with him.
He's checking you for his own personal criteria of if you fit his core values, his desires, and what he wants for a future partner. He's sizing you up quietly even while he's talking.
Make lots of eye contact with this guy if you decide that you still want to give it a whirl with him. Find out more about how to attract a Scorpio man by clicking here.
I know it can be hard to put yourself out there but trust me; the Scorpio man is well worth it if you want a life of dedication and passion.
How did you meet a Scorpio man?
Share your story (or situation) with our community in the comment section below (don't worry, it's anonymous).
Wishing you all the luck of the universe
Your friend and Relationship Astrologer,
Anna Kovach
---
---