Fortunately for you, getting to know if he's the right match can be readily discovered in the early stages of dating. This guy doesn't waste any time! He will show you that he sees a future with you or not and you have to stay guessing for long.
Because he's so transparent, you can decide fairly early if you should continue with him or not. While many astrologers describe this sign as mysterious with difficult armor to penetrate, they are very open and direct when it comes to their intentions at the start. There are varying shades to his mysteriousness.
Some Scorpio men will actually play a hard-to-get game with you even though they may drop some hints of interest.
Others will simply come to you and directly ask you out on a date. The only way to really determine the type of behavior you can expect from this guy is to look into his birth chart (should you gain access to his birth date and time of birth).
Men with a Scorpio rising will approach dating in a very serious way; they will be cautious and calculating, coming off so serious that it will feel like you are being interrogated when he asks you questions.
Scorpio moon men can be casual and somewhat uninterested on the surface, but once you learn that he actually is interested in you, he's still never really ready to go out within public until he has a full sense of who you are.
You'll go through a series of casual conversations where he's secretly mining for gold to determine if he wants to spend alone time with you. They treasure every minute of their day and their emotions are extremely intense.
Men with a Scorpio sun can be fun, playful and intense all at the same time. These guys usually get right to it to avoid being awkward and get what they need out of a potential partnership with you. To get to know this man well, he is five date day/night suggestions to consider:
1. Comedy Show
These guys love to have fun and with the right person, they will let loose and have a ball at a comedy show.
They genuinely respect people who can voluntarily put themselves on stage to make others laugh so attending one of these will not create an atmosphere of fun and laughter, but an appreciation for the performing arts which could lead to some good conversations.
2. Beach or Resort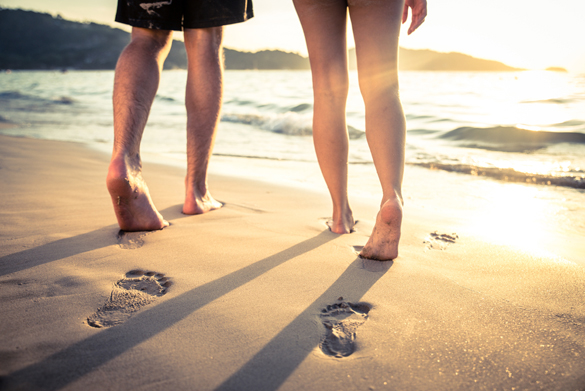 Scorpios have a thing for being in and near the water. Their sign is ruled by deep emotional waters so planning an outing including this element is always a good choice.
A romantic evening by the beach with dinner or a day trip for fun in the sun will calm his troubles (if he has any) and might just open up like a clam on this date.
3. Amusement Park
Going on a roller coaster or super scary amusement park ride is a sure fire way to tap into some of the secret places of his heart. He loves the extreme and intense fear and risk involved with hopping on one of these rides.
Many Scorpio men find themselves participating in extreme sports because they love the risk and the rush. Going to an amusement park is a simpler way to satisfy the desire to physically feel the rush or to push the limits. If you enjoy extreme sports, perhaps this would be something to try together.
4. Movies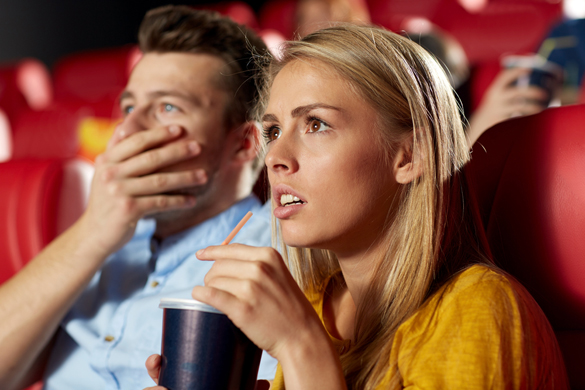 Action movies, dramas, comedies, you name it, they are game for it all. Scorpio men generally love most movie genres so this is an easy date activity to do. Being in a dark movie theater while enjoying a good film and some popcorn might be all he needs to have a deep conversation with you after.
Because he is highly critical and intellectual, he'll want to engage in a lengthy conversation about the details of the film and this will be your opportunity to flex your mental muscles.
5. A Random City Adventure
Taking the time to travel and explore a big city (whether he or you have been there before or not) can be a lot of fun with the Scorpio guy.
Getting lost in the hustle and bustle can spark all kinds of great conversation and feelings! His desire to protect will be satisfied as he can make sure you are safe crossing the streets.
Unique boutiques and delicious cultural restaurants will provide the perfecting setting for developing new interests and noticing personality traits.
You'll have the opportunity to see how he interacts with others.
You'll see what he cares about. You'll notice what makes him tick.
You'll find out more about his palette-what types of cuisine he enjoys which can lead to a next date where you can prepare a meal for him.
Dating adventures with a Scorpio man can be worthwhile and a lot of fun for both of you. In conclusion, always make sure that you are keeping your eyes, mind, and heart open.
The best way to gain the best view of a new person in your life is to see them with their guard down while having fun. Always keep it light, playful and conscious. If you do, you can expect future outings and new discoveries.
Click here to learn more about what makes a Scorpio man tick and how to make sure he stays yours!!
Share your story (or situation) with our community in the comment section below (don't worry, it's anonymous).
Have you ever been on a date with a Scorpio man? What was it like? Let me know!
Wishing you all the luck of the universe
Your friend and Relationship Astrologer,
Anna Kovach