Every month, the planets change signs and affect our relationships. Depending on the planetary movements, it may be tough to understand the needs and desires of the Scorpio man. But with my tips based on the monthly energy, you can draw the attention of a Scorpio man or improve your relationship with one in November 2020.
Attracting a Scorpio Man in November 2020
1. Make Him Feel Good
After an intense month of healing and introspection in October, the Scorpio man is looking forward to re-entering the world and his birthday season in November 2020. 
From November 1 until November 21, the Sun in Scorpio will transit the Scorpio man's first house of self and personal goals. During this transit, the Scorpio man's external focus will be on rediscovering who he is as an individual and what that means for his relationships moving forward. 
Because this is the one time of year all eyes are on him, the Scorpio man is most attracted to the woman who is giving and outgoing. He wants someone who appreciates him and makes him feel good; otherwise, he may get it from somewhere else. 
If looking for ways to make the Scorpio man feel special in November, take him out on a nice date and make sure you spoil him for his birthday. If material items aren't your cup of tea, try spending quality time with him doing something that he loves. 
The effort and care that you put into your relationship during this period will strengthen your potential for a future later on. 
Let him know you care. 
2. Trust the Process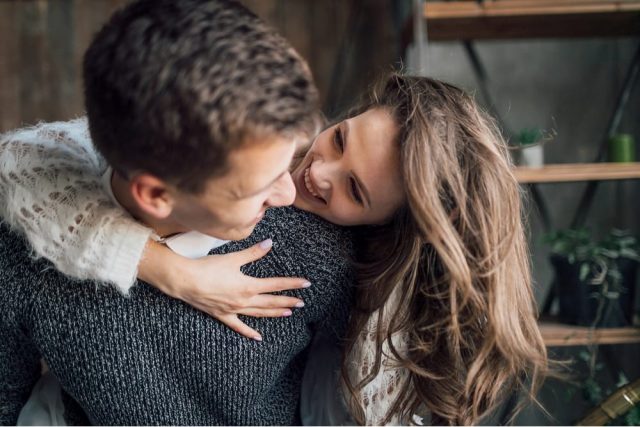 In astrology, Venus says a lot about what the Scorpio man will want and need out of a relationship.
Venus shows what he likes, the way he approaches relationships, and the way he gives and receives affection. 
From November 1 until November 21, Venus will transit through the Scorpio man's twelfth house of ending and solitude in Libra. 
In astrology, the twelfth house in relationships reflects a period of completion and self-reflection. The Scorpio man may need more time alone to process his emotions and thoughts. 
Because Venus is in the Scorpio man's twelfth house of solitude for the majority of the month, he is most attracted to the woman who honors and trusts his process for healing and self-understanding. 
He needs someone who is secure in their position in his life. Not someone who constantly needs reassurance about what he is doing and how he feels. 
The best way to show the Scorpio man that you trust him is to go with the flow. 
Rather than asking questions when he's quiet or initiating petty arguments for attention, build confidence in your emotional, spiritual, and mental connection. 
Trust in your bond. 
3. Always Keep It Real
When it comes to dating the investigative Scorpio man, there is nothing this observant and intuitive man cannot perceive. 
In November 2020, the Scorpio man's senses are heightened, strengthening his ability to effortlessly separate fiction from fact. 
With Mercury, the planet of thought and information, in his sign from November 10 until December 1, it is impossible to pull the wool over his eyes. In fact, Mercury's transit through his first house of self and identity makes him even more protective of his personal space. 
He doesn't have the time for silly games. 
Therefore, if you want to attract a Scorpio man in November 2020, you have to promise to always keep it real, no matter how troubling the truth may seem.
Because if there's one thing I know about the Scorpio man, it is that although they are resilient water signs with surprisingly thick skin, they are still sensitive nonetheless. 
By being someone who always keeps it real with him, you become someone he not only admires and respects but also someone he can trust. 
And if there's anything you want to experience with the Scorpio man (besides his powerful lovemaking skills, of course), it's a relationship that is founded and maintained on unconditional love, friendship, and trust! 
Read next: 7 Ways to Get a Scorpio Man to Text or Call You First
4. Be Open to a Fresh Start
On October 16, the day of the New Moon in Scorpio, the Scorpio man will make the mature decision to leave his past behind once and for all. 
With New Moons being a time of awakening and beginning, the Scorpio man is looking forward to getting a fresh start. 
If you have been waiting for the right moment to tell him how you feel about him and possibly take your relationship to the next level, this is the best time to do so. 
During this two-week lunation period, the Scorpio man is open-minded and optimistic. He will be more willing to talk about his feelings and desires for the short- and long-term. 
Overall, if you want to attract a Scorpio man in November 2020, make him feel good, trust the process, always keep it real, and be open to a fresh start. 
If you're ready to dive deeper and start your journey to unconditional love with your Scorpio Man, my guide Scorpio Man Secrets is better than any daily, weekly, or monthly horoscope app you'll ever read. 
Instead of just giving you the basic knowledge of the Scorpio man, I share real-life stories and examples of women who have been where you are and now have the relationship of their dreams. In this intuitive guide, I'll share with you my top secrets for winning the heart of the Scorpio man. If you're ready to stop chasing the Scorpio man, purchase Scorpio Man Secrets here.
What are you hoping November will bring to your relationship? Let me know in the comments—I'd love to hear from you!
I look forward to hearing from you. 
Your sister and relationship astrologer,
Anna Kovach 
---
---