Every month the planets change signs and affect our relationships. Depending on the planetary movements, you may not always understand the needs and desires of the Scorpio man. However, there are simple things that you can do based on the monthly energy to improve your relationship with the Scorpio man. Find out how to attract a Scorpio man in March 2020.
Attracting a Scorpio Man in March 2020
1. Let him know what you need.
You may already know that the Scorpio man enjoys a night of mystery, sensuality, power, and building a quiet but intense life of curiosity and passion with the one who captures his heart.
But with Transit Venus in Taurus highlighting his 7th house of partnerships and marriage, the Scorpio man may be more intense, possessive, and passionate than usual. He won't have time for frivolous things.
In astrology, Venus says a lot about what the Scorpio man will want and need out of a relationship. Venus shows what he likes, the way he approaches relationships, the way he gives and receives affection, the type of woman he is attracted to, and his emotional relationship to material possessions and money.
Venus in Taurus is a time of commitment, affection, generosity, and passion. Venus in Taurus illuminates the Scorpio man's ability and desire to be affectionate, giving, and sensual. It also shows more of his stubborn and willful side, and the all-consuming affection he holds for his mate.
Represented by the element of fixed water and ruled by the planet of death and transformation Pluto, Scorpio Men have an elusive, magnetic, and alluring presence.
Without even knowing why, women will naturally find themselves under his spell. Because of this, you will need to stand your ground and state your expectations of him for the record.
Do you want something serious? Do you want a fling? A one-night stand? Whatever you want, you do need to be clear with him because you don't want him to figure things out on his own.
Naturally secretive and intentionally unapproachable, if he feels threatened, neglected, or misunderstood by you, he will disappear quieter than he came, and you won't hear from him again unless he wants you to.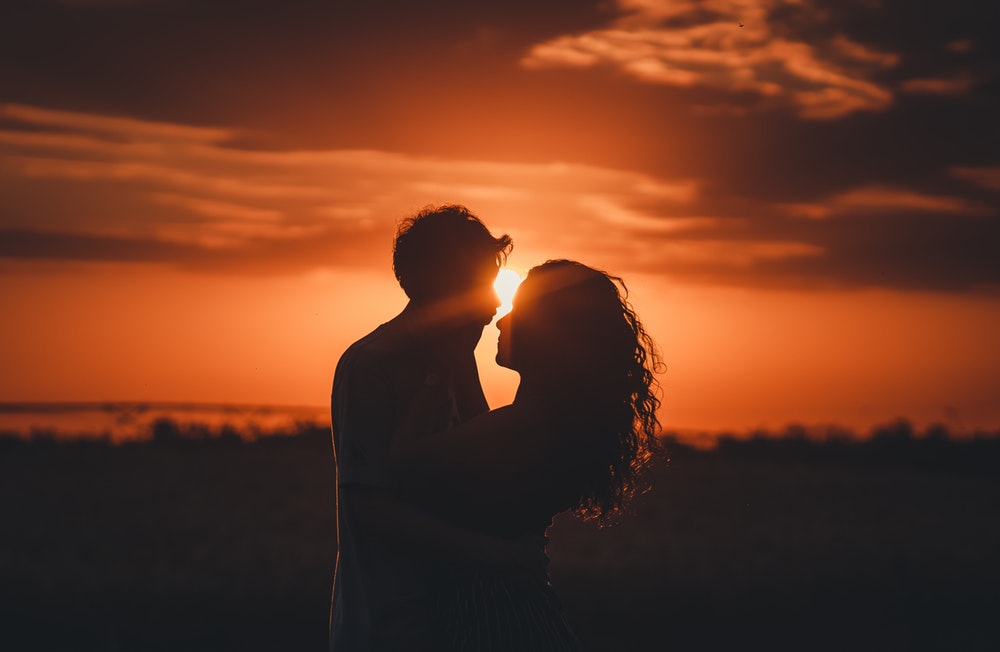 During this period, let him know what you need. As an intuitive water sign, he will naturally sense it, but you caring enough to tell him personally reassures him that you want the same things. 
Although it's important to let him know what you want on a commitment level, it's also important to let him know what you want on a physical and sexual level because this is his domain.
Both Taurus and Scorpio are sexually driven and forceful signs — lovemaking is their expertise.
So if you want to attract a Scorpio man in March 2020 while Venus is in Taurus, then you'll have to be 100% open to whatever romantic escapades this intense Scorpio lover has in store. He won't be taking no for an answer!
2. Trust the Process. Don't rush him.
There is nothing more attractive to a Scorpio man than a partner who understands him on a soul level. With the Sun in emotional Pisces highlighting his fifth house of love, creativity, and joy until March 18, he may be more playful, sentimental, and creative than usual.
Because the Sun in Pisces rules mystery, fantasy, seclusion, ending, and emotionality, the Scorpio man could seem more emotionally withdrawn, apprehensive, or distracted than usual. On the other hand, the Sun in Pisces also encourages him to be more compassionate, empathetic, and understanding of the needs of others.
Being a fixed water sign, the Scorpio man does not like being rushed. This month, avoid pressuring him into a commitment or major life decision. Instead, embody the energy of the Sun in Pisces and go with the flow.
The Scorpio Man is attracted to women who are fun, beautiful, and full of curiosity. He needs and wants someone who he can enjoy life with, share his deepest secrets with, and never have to explain himself because she just gets it.
Use March 2020 as a month of physical, emotional, spiritual, and mental exploration.
What activities do you both have interest in but never tried? What destinations (preferably anywhere near water) would you like to experience as the 5th house favors spontaneity and travel?
Live life with him, enjoy the small moments that we tend to miss, and be patient and intentional in your love; this is the type of relationship he will be attracted to in March 2020.
3. Give him space to breathe.
In astrology, Mercury says a lot about how the Scorpio man processes, receives and sends information on an internal and external level. Mercury shows us things like how he expresses his emotions, how he processes thoughts, how he perceives life, and what he wants to communicate to the world at the current moment.
With Transit Mercury completing its retrograde cycle in Pisces and Aquarius on March 9, Scorpio men are more mysterious, introspective, and reactive than normal.
During this period, the Scorpio man is more aware of his triggers, talents, and creative gifts on a spiritual and subconscious level. Although the Scorpio man is very skilled at flying under the radar, he will become even more skilled with this placement.
With Mercury retrograde's transit highlighting his fourth and fifth house, doing shared activities behind the scenes may be more successful than keeping a high profile or doing things in public.
These activities could be something as simple as planning an intimate movie night, dinner, or paint party at home or extravagant as a romantic and very private weekend away.
Mercury's placement in Pisces may take his feelings overboard. Very much like his fellow water counterparts, Cancer (the Crab) and Pisces (the fishes), the Scorpion man needs more time than others to express himself.
If this attraction is going to last, especially in March 2020, then you need to respect his healing process and give him time to breathe.
If you do this, it is most likely that he will organically come to you.
When the Scorpio man feels safe, he is an open book ready to bare his soul to the one he loves. Remember this when you have the desire to badger him. 
4. Build a shared purpose.
For the Scorpio man, communication, trust, and a shared purpose are the keys to any relationship. In his eyes, the relationship won't last if they are not present. That's important to know if you want to attract your Scorpio man in March 2020.
With Transit Mars in Capricorn highlighting his third house of communication, self-expression, and locality until March 30, the Scorpio man may be taking his public messaging, status, and finances more seriously.
With Mars in a cardinal earth sign like Capricorn, he will want more consistency, recognition, and reliability in the area of his life that Mars is transiting.
Combined with the energy of Mars in Capricorn, the Scorpio man's innate willpower and passion are well accepted.
By giving him your full attention and building a shared purpose, he will feel secure enough to invest in you on a more long-term and committed basis. He may also share his financial success and achievement with you on a more intimate level.
Make sure to show your appreciation or he may grow in doubt and eventually lash out. Scorpio men do not like to feel used, neglected, or manipulated.
The best way to build a shared purpose with him is to let him know your skills and abilities. What are you good at? What achievements have you fulfilled? Let him know and don't be shy.
Even though you may feel like you are being boastful, you are not, this is the type of communication Scorpio needs to thrive. He needs a partner that can help him stay focused and determined, especially with Mars in ambitious Capricorn.
If you aren't in a space in your relationship or attraction that you feel comfortable to do the above mentioned things, that's okay.
Start small and build your confidence slowly. Make a promise together and hold each other accountable to achieve it.
With time and nurturance, this shared purpose will grow into the empire he dreams of creating.
Take a moment and reflect on all the ways that you will attract a Scorpio Man in March 2020. What in this article helped you most? I'd love to know!
Let me know in the comment section below.
If you want to dive deeper into how to attract a Scorpio man, check out my digital guide Scorpio Man Secrets available for immediate download.
Your friend and relationship astrologer,
Anna Kovach