June is an interesting month for the Scorpio man. He is thinking about his past and past loves, life lessons, and exciting periods. This is a great time for reminding him of all the beauty and positivity, and if you're the one who can help him get there and re-find himself, well, let's just say you're a keeper! Read on to find out the best ways to gain his attention. 
How To Attract A Scorpio Man In June 2021
1. Talk About Travel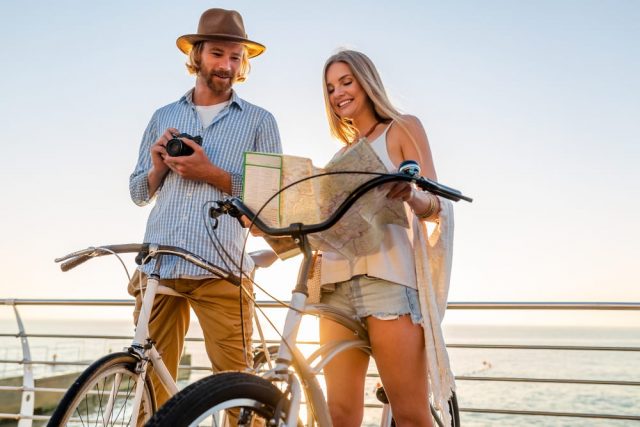 Gemini season is highlighting his need for excitement and social connection. He is most likely at a bit of a standstill in his life, especially if he's currently single and on the lookout for a new partner. This doesn't mean he's lonely or depressed, the Scorpio man is perfectly comfortable enjoying his own company. And, he's not short on talents or gifts. 
But single Scorpios will always be in a bit of a 'transition' period. They need companionship, good company, and love and intimacy; therefore, chances are there is an opening for a special someone. Combined with his current "lonely" life chapter (metaphorically speaking) you should work on vitalizing his mind and senses.
Remind him of past times of travel and excitement. Ask him questions about travel periods, times he set off backpacking Southeast Asia or South America, and the times he travelled through Europe in a van or on trains. 
Spark memories of gold and joy, times of living the carefree high life with friends and kindred spirits when life was liberated and times were stress-free. This is what his soul is calling out for this month… 
2. Be Mindful Of His Watery Nature
Depression, mood swings, over-emotionalism, etc., are common for the Scorpio man, regardless of how positive he is and tries to be. When the Sun is in Gemini which lasts until the 20th, there is some conflicting and chaotic energy circulating around. 
Gemini season makes him feel a bit scattered and out of sorts, because Gemini is a cerebral and mental sign, while Scorpio is watery and emotional. Such highly charged cerebral energy prevents him from feeling his full true self – there is a natural distortion and disharmony within. 
It takes a fair amount of sensitivity and mindfulness to make him feel seen and understood this June. Be mindful with your choice and delivery of words, including how you approach and respond to his own beliefs and viewpoints. 
He can be a tad 'touchy' to say the least, and he has a tendency to take things more personally than usual during this Astrological cycle. Just be cautious and sensitively aware as this is the way to catch his lasting interest, win his respect, and put you on his radar… in a positive way.
3. Balance Eagerness With Detachment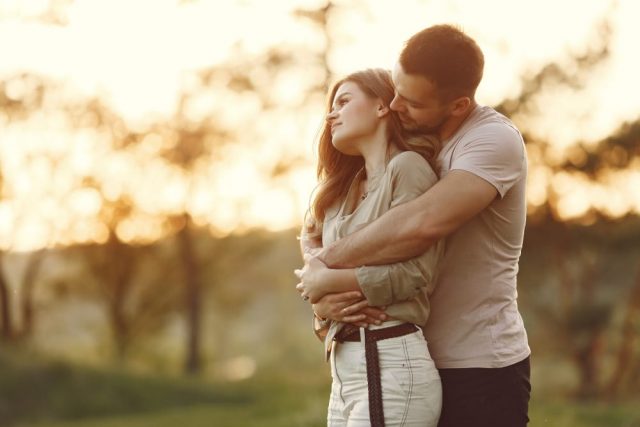 There is a fine art to flirting and showing interest this month. On the one hand, Gemini air energy is sparking his need for excitement and upbeat energy. Yet, it's conflicting and confusing him, so he is feeling inclined to pull back a little, be reserved and stay in his own lane, keep to himself, play his cards close to his chest, etc. 
It's necessary to master being keen and showing eagerness with detaching and not appearing too interested or involved. The key to his mind, heart, and soul is to let him know that you fancy or want him, that there's "potential" for being more than friends, but then showing your own independence and self-sovereignty. 
If you're familiar with Buddhist philosophy then this is the perfect month to practice your comprehension of non-attachment. Holding your own vibration within a social and/or dating situation is an art, it's a skill. 
Scorpio is the sign of transformation and self-mastery, and even if certain things aren't verbalized, there are unique subtle vibrations and energies shaping his life. This ultimately means that there is an energetic undertone and current of self-mastery on the table, a balance and embodiment of independence versus healthy and conscious connection, or dependence. 
4. Project Power
Projecting power is a sure way to success. Self-authority comes with such a masculine month. The Scorpio man's ancient ruling planet is Mars, the current ruler of Aries. Aries is another masculine sign (like Gemini) and Scorpio is receptive to the subtle energies at play, such as the highly charged cerebral ones which birth passion and enthusiasm, and self-authority. 
Power is a turn-on despite being attracted to empathic and emotionally vulnerable types. This 'inner duality' that stems from having two planets – a fiery and action-oriented ancient one and a watery and emotional current one – makes the Scorpio man have an eclectic taste in partners.
Due to the fact that he is magnetic, receptive, and adaptable, he tends to change with the current tides and external influences… Gemini season allows his warrior-like power loving side to shine through. Success, status, achievements, money, fame or prestige, and anything similar are deeply attractive all month. 
Excitement and enthusiasm for life equally gets his mind racing with new possibilities and flirtatious ideas. Don't be afraid to stand strong and show moments of real and sincere personal power and authority!
5. Flirt With His Soul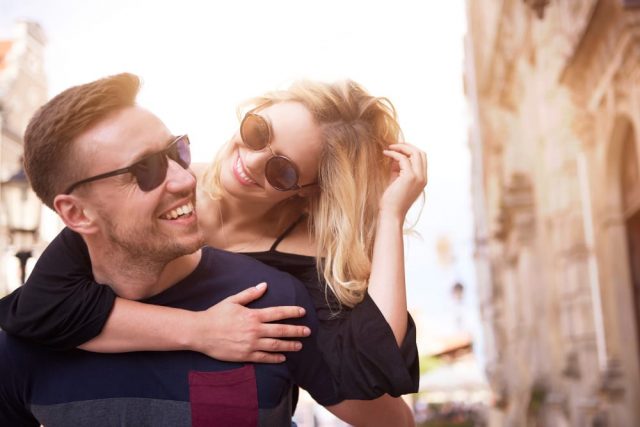 This is a really soulful month despite the confusion and conflicting mental vibes. It's Eclipse season – there was a Lunar Eclipse last month and on June 10th there's a New Moon and Solar Eclipse in Gemini. Eclipses bring a spiritual and celestial vibration. 
Soul alignment is a core component of a Solar Eclipse, particularly in relation to our passions, how and where we find inspiration in our lives, and how we choose to engage and interact with others. 
Tease his soul by exhibiting your take on the art of seduction! You can't really go wrong this month, as there's so many different vibes and frequencies to choose from. Go in for the captivating moments of deep and intense eye contact. Then flirt and laugh vivaciously with a lightness of spirit. Be magnetic, feminine and nurturing, then alternate to bold, bright and extroverted. 
Obviously, you don't want to project the image of someone with multiple personality disorder! (Although don't we all have many facets of personality, many expressions of the Self?) Yet, if you've learned how to master the inner sexy and seductive, chameleon-like, nature that Scorpio loves and adores, you will find an utterly willing and open God of a man. Flirt with warmth and grace – don't be afraid to mix it up a bit!
Read next: 7 Ways to Become A Priority for Your Scorpio Man
Final Thoughts & Key Astrological Transits
June is the second month of Eclipse season, and this means positive energy and charisma. You will have to read into the vibe and mood of this secretive man; however, this doesn't mean you can't set the tone yourself. Be naughty and nice, vibrant and laid-back, and courageous and receptive… A little bit of this, a little bit of that is what is called for this month. 
Be mindful of his personality traits too – you might want to check out the Scorpio Man Secrets to learn more. The Scorpio man has mastered the art of seduction himself and is looking for an intelligent, charming, cultured and sophisticated lady who is simultaneously not afraid of letting her wild side show. Be caramel, chocolate, vanilla, berries, and a variety of other flavors!
And if you feel like you need some private guidance on your relationship, I've still got a few spots open for my 'VIP Consultation' service that you can book here to get instant clarity and guidance. You can book your private consultation here.
Wishing you light, love, and all the luck in the Universe on your journey!
Your friend and Relationship Astrologer,
Anna Kovach
---
---