Every month, the planets change signs and affect our relationships. Depending on the planetary movements, it may be tough to understand the needs and desires of the Scorpio man. But with my tips based on the monthly energy, you can draw the attention of a Scorpio man or improve your relationship with one in June 2020.
Attracting a Scorpio Man in June 2020
1. Give Him Time to Rest
The Scorpio man is known for many things, but in June 2020, the most important one will be his need for rest.
With the transit Gemini Sun highlighting one of the most sensitive houses in his chart, this is a challenging time for him, and he will need more space than usual to sit and reflect on his thoughts.
If you are a Cancer, Scorpio, or Pisces yourself, this is a great time to take a spiritual retreat together or to respectfully choose to give each other more time to learn and explore on your own.
However, all Zodiac signs will find that the Scorpio man is more intellectually aware but mentally distracted. So don't take it personally if he doesn't immediately call you back or tells you that he's "not in the mood to talk."
The best way to keep his attention during this stimulating time is to just go with the flow and grant him the space that he's asking for.
With Gemini ruling the twins in Astrology, it's likely he'll eventually realize that he's overreacting a little and come back out into the world before the end of June.
If you want to do something special for him despite his mood swings, get him an inspirational book or send him his favorite beverage to help him relax. Anything that eases the mind and soothes the soul is attractive to the Scorpio man now.
On June 20, the transit Sun in Cancer will enter his ninth house of mental exploration and adventure, highlighting an awakening period for the Scorpio man.
Because Cancer is a water sign, he will feel at ease in this transit and most like himself.
This is the best time to tune in to him emotionally and discover new parts of his psyche and overall personality.
You may find that he is more humorous than you expected, or that he finds your sensitivity beautiful and inviting.
If possible, this is the best time of year to take him to the water. If you can't get to an ocean, find a creek, a river, or a small lake. Any moving body of water will rejuvenate him and inspire new ideas of self-discovery.
2. Keep Things Private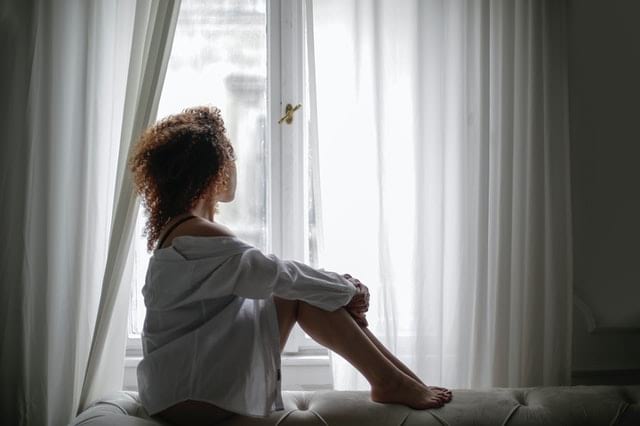 Out of all the Zodiac signs, Scorpio is one of the most mysterious.
Although there are many tales of the intimate Scorpio man, only those he allows to enter his sacred space will ever get a glimpse of who he truly is.
The Scorpio man is very secretive about his relationships. And with Venus retrograde in his eighth house of Gemini until June 25, his level of secrecy and seduction will rise even more.
To make sure that you don't step on his toes or cross his boundaries, keep things private for now.
As loving and affectionate as the Scorpio man can be, he isn't one to respond well to deception; honor his desire for solitude at this time.
By doing this, you not only show him that you are honest and loyal but also that you respect him as a partner and as a friend.
To keep the love flowing, find ways to make your sacred space feel more like home. If he's willing, ask him questions about his childhood, his dreams, and his thoughts about life in general.
The more you converse with this wise man, the more you will realize that his hard shell is only a defense mechanism. Behind the ice is a sweetheart waiting and aching to be loved.
3. Focus on Building Trust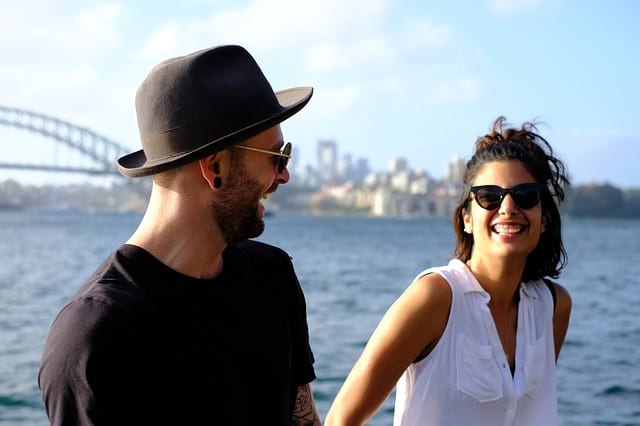 If you want to get to know the Scorpio man on an emotional level, June 2020 is the month to do it.
With Mercury stationing retrograde in Cancer on June 18, the Scorpio man will be more open to exploring new ideas and beliefs surrounding love.
A traditional family and relationship aren't necessarily his cup of tea, especially with Cancer in his ninth house of independence and adventure.
However, with time, patience, and the right person, the Scorpio man settles down surprisingly easily.
With Mercury retrograde in Cancer until July 12, this cycle is about building trust and interdependence.
In June 2020, the Scorpio man will be most attracted to the woman who understands his unconventional lifestyle. He is turned off by the clingy woman who doesn't trust him or disrespects his beliefs.
If you're struggling with this energy or not sure how to address his needs, be honest with him about it.
It may be helpful to ask him what his needs are directly and find out what he expects from you to continue moving forward.
If you two can find your footing and agree to disagree at times, you'll find that he is willing to cater to your every need and will spoil you in ways that other women dream about.
The most important aspect of this transit is patience. The more patient and trusting you are, the further you will go.
You'll be surprised at how far your understanding will take your relationship when Mercury enters his tenth house of commitment in Leo on August 4.
Read next: 3 Questions To Ask a Scorpio Man To Know Him Better
4. Create Something Together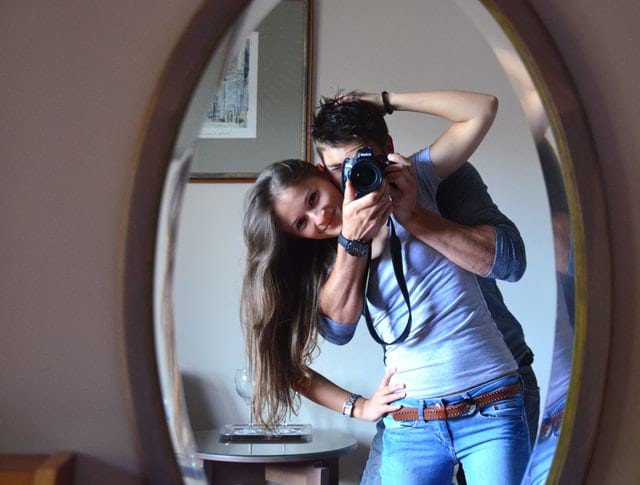 Although the Scorpio man may be more introverted due to retrograde season, June 2020 is still an excellent month to pull him out of his slumber and create something fun and romantic together.
With Mars—the planet of action, sexuality, and willpower—in watery Pisces until June 27, the Scorpio man will be more open to expressing his creativity and sexuality in love and art.
This energy is amplified as Mars is transiting his fifth house of romance, love, and pleasure.
During this period, the Scorpio man is most attracted to the woman who can please him spiritually and sexually.
If possible, you should try creating erotic art, sensual massages, or feeding each other chocolate and fruit in bed.
Just remember that he is more sensitive than usual during this time, so be mindful of his self-esteem.
Make sure that you are considerate of his gifts, time, and creative abilities, especially if he is an artist or maker of any kind.
Overall, if you want to attract a Scorpio man in June 2020, make sure to give him time to rest, keep things private, focus on building trust, and create something intimate and fulfilling together.
My guide Scorpio Man Secrets is better than any daily, weekly, or monthly horoscope app you'll ever read. Instead of just giving you the basic knowledge of the Scorpio man, I share real-life stories and examples of women who have been where you are and have overcome their challenges—and are now living the love story of their dreams.
If you're ready to dive deeper and start your journey to unconditional love with your Scorpio man, you can purchase Scorpio Man Secrets here.
And while you're at it, go ahead and find out the compatibility between you and your Scorpio man with my free compatibility quiz. It's an easy way to see if you have what it takes to make it in the long term.
Have you noticed these astrological influences on your Scorpio man? Let me know in the comment section below!
Your sister and relationship astrologer,
Anna Kovach 
---
---