Every month, the planets change signs and affect our relationships. Depending on the planetary movements, it may be tough to understand the needs and desires of the Scorpio man. But with my tips based on the monthly energy, you can draw the attention of a Scorpio man or improve your relationship with one in July 2020.
Attracting a Scorpio Man in July 2020
1. Practice Nonattachment
As a water sign, Scorpio men are known for their intense emotions and depth of perception. Their strong intuition and love for investigation make them competent lovers and thrill-seekers. 
With the Cancer Sun in the Scorpio man's ninth house of exploration and adventure until July 22, the Scorpio man is most attracted to the woman who can go with the flow. 
During this period, the Scorpio man may come across more emotionally withdrawn or introspective, but you shouldn't take it personally. 
In Astrology, the ninth house is ruled by the free-spirited sign of Sagittarius, and I've found that the Sun in this house creates curiosity in relationships. Sometimes both partners get bored and want to experience something new. 
So, instead of overreacting to his change of heart, learn to accept and embrace it. Be open to nonattachment. 
For example, if you're used to talking to him on the phone every night, don't overreact when suddenly he decides to read every night before bed. Rather than exploding with anger and hurt, ask him what book he's reading. Ask him if he's interested in discussing the book with you. 
On July 22, the Sun will move into the Scorpio man's tenth house of Leo, bringing attention to his long-term goals. 
If you feel like the Scorpio man is withdrawn and hard to pin down during the first half of the month, the last week in July may bring in a beautiful surprise. 
Just remember to practice patience and learn to go with the flow while the Sun is in Cancer. Don't come across as overbearing or clingy. Codependency will only turn him off. 
2. Let Him Know How You Feel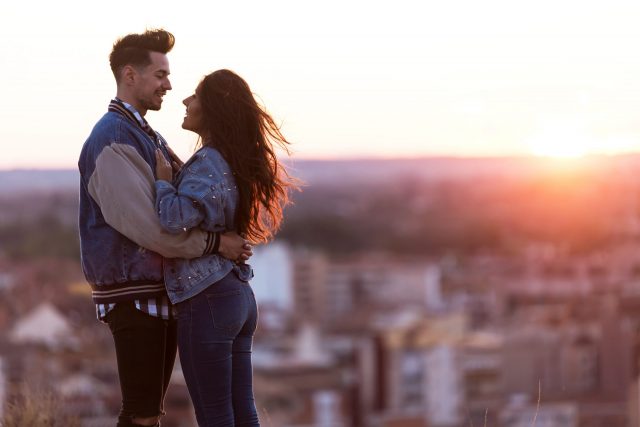 Although Scorpio men are known for their unique sense of emotion, they aren't the best at expressing how they feel. 
However, with the Sun in Cancer opposing the Full Moon and Lunar Eclipse in Capricorn on July 4-5 in his third house of communication, the Scorpio man is more open-minded and aware of how he feels. 
Because the Full Moon doubles as an Eclipse (a cosmic event that symbolizes a sudden turning point), a breakthrough in how you communicate can occur, especially now that Venus's retrograde has ended in Gemini. 
During this period, notice how open you are with your thoughts and feelings. Are you shutting down out of fear of rejection? Or are you being honest with him about where you stand and how you see the future moving forward? 
Use the Full Moon's energy to bring your thoughts to the surface. Perhaps you could invite him over for a quiet dinner or have a private, romantic picnic in the park. 
Just make sure that you are practicing emotional maturity. Do not lose yourself in emotion. 
3. Let Go of the Past
Since June 18, Mercury has been retrograde in the Scorpio man's ninth house of Cancer. During this period, the Scorpio man may come off more resistant to change and transformation. He may be more attached to the memory of his past, rather than moving forward and starting something new. 
However, when Mercury ends its retrograde on July 12, the Scorpio man will open his mind to new ideas and perspectives, making it easier for you to talk about your dreams as a couple. 
Mercury will remain in the Scorpio man's ninth house until early August, so use this period to get to know him in a more adventurous way. 
If your Scorpio man is a homebody and introvert, try introducing him to new subjects and topics that expose him to new cultures. He is most attracted to the woman who can expand his mind. 
It may be fun to find like-minded couples and friends who are interested in the same subjects. Instead of staying cooped up in the house, invite your friends out for a walk.
Remind him that he has access to new opportunities when he looks outside his environment. Remind him that it's okay to move on. 
Read next: The Early Stages of Dating a Scorpio Man—and How to Make Progress
4. Get Active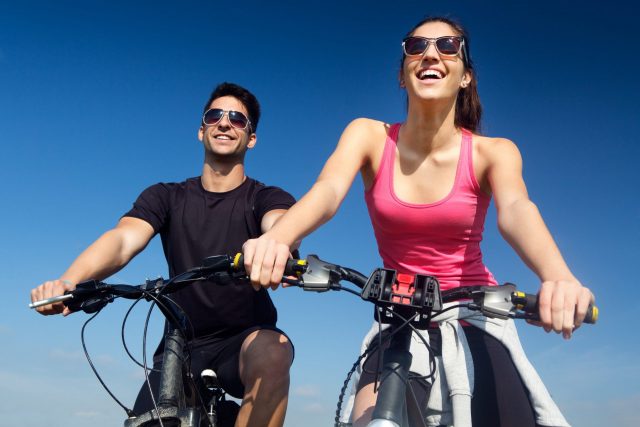 The Scorpio man is notorious for his captivating gaze and charming physique. However, with Mars in passionate Aries highlighting his sixth house of wellness until January 2020, the next sixth months are a time of productivity and mindfulness. 
In July 2020, Mars's conflict with the Cancer Sun, Mercury, Jupiter, and Pluto may cause the Scorpio man to feel internally frustrated with his work environment and familial relationships. 
Instead of pushing his buttons or demanding that he change his attitude, encourage him to get active. It may be fun and inspiring to create a morning or evening routine that helps you both burn off steam and grow closer as a couple. 
For example, if you know that he's interested in learning meditation or changing his diet, do it together. Download a meditation app or take a cooking class. Find unique ways to fulfill his desires without interrupting his progress. 
Mars in Aries increases the Scorpio man's desire for sex and pleasure, so if he comes across more assertive than usual, don't turn him down. 
I've found that during this period, the Scorpio man is most attracted to the woman who can match his level of passion and interest, so don't hold back in the romance and pleasure department. 
Overall, if you want to attract a Scorpio man in July 2020, make sure to practice nonattachment, let him know how you feel, let go of the past, and get active. 
My guide Scorpio Man Secrets is better than any daily, weekly, or monthly horoscope app you'll ever read. Instead of just giving you the basic knowledge of the Scorpio man, I share real-life stories and examples of women who have been where you are and have overcome their challenges and are living the love story of their dreams.
If you're ready to dive deeper and start your journey to unconditional love with your Scorpio Man, you can purchase Scorpio Man Secrets here.
And while you're at it, go ahead and find out the compatibility of you and your Scorpio man with my free compatibility quiz. It's an easy way to see if you have what it takes to make it in the long-term.
Have you noticed these astrological influences on your Scorpio man? I'd love to hear from you in the comments!
Your sister and relationship astrologer,
Anna Kovach