Every month the planets change signs and affect our relationships. Depending on the planetary movements, you may not always understand the needs and desires of the Scorpio Man. 
However, there are simple things that you can do based on the monthly energy to improve your relationship with the Scorpio Man. Find out how to attract a Scorpio Man in December 2020.
Attracting a Scorpio Man in December 2020
1. Show Him Something Different
After an exciting birthday season, the Scorpio man is looking forward to exploring new territory with his beloved in December 2020. 
From December 1 until December 21, the Sun in adventurous Sagittarius will transit through the Scorpio man's second house of needs, values, and income. 
During this transit, the Scorpio man's external focus (Sun in Sagittarius) will be on exploring new ways to earn money and fulfill his needs romantically. 
Because Sagittarius is a free-flowing (mutable) fire sign, the stubborn (fixed) Scorpio man is learning how to open up and expand his belief systems. He may be rethinking traditional ideals (and morals) surrounding love and intimacy that he was taught as a child. 
As a sign of independence, the Sun in Sagittarius influences the Scorpio man to let go and date someone out of his comfort zone. 
During this transit, the Scorpio man wants a partner that is outgoing and optimistic; someone who recognizes and respects (is even slightly turned on) by his strong beliefs and independence. 
If looking for ways to stand out and show the Scorpio man something new in December 2020, start small and introduce him to new essential products like toothpaste, deodorant, food items, clothing, local gems around town, music, artists/art — anything that can enhance his quality of life on a daily basis. 
Another way to attract the Scorpio man in December 2020 is to be comfortable with your sensuality. 
With the Sun in Sagittarius encouraging the Scorpio man to be fearless and proud of his passions and income-earning abilities, he wants someone by his side who is equally matched. 
2. Celebrate Him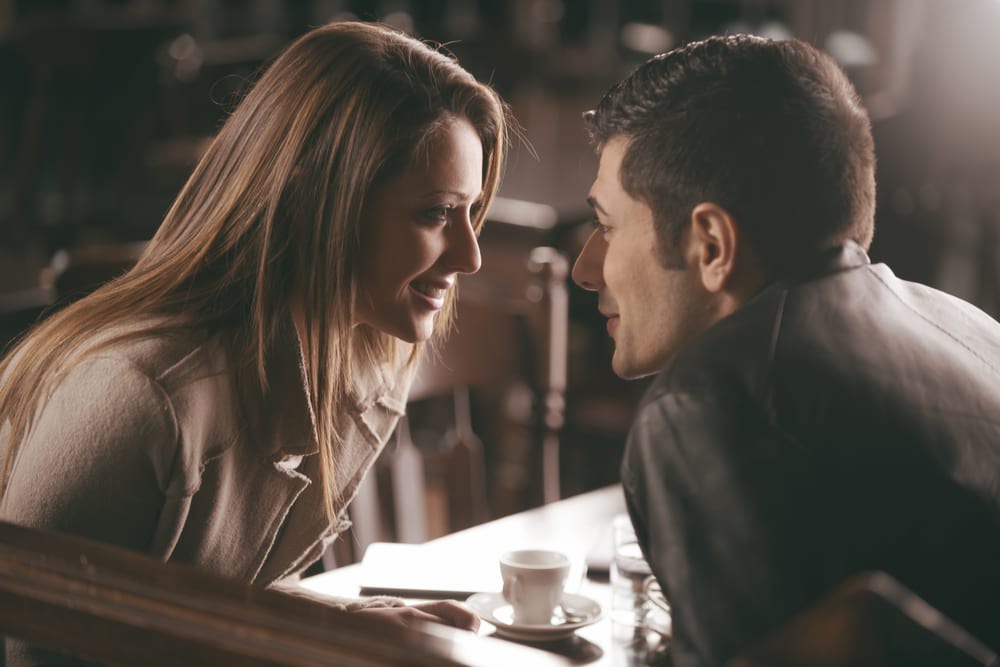 After a month of feeling depressed and insignificant, the Scorpio man is back open for business in December 2020. 
From December 1 until December 21, Venus, the planet of love and money will begin a new cycle of love and romance for the Scorpio man. Venus will transit through the Scorpio man's first house of identity and purpose. 
During this transit, Venus in emotionally intense Scorpio encourages the Scorpio man to nourish his emotional, mental, spiritual, and financial health. 
For the first time in a long time, December 2020 offers the Scorpio man an opportunity to pour his energy back into himself. 
Therefore, he is most attracted to the woman who celebrates him instead of aggravating him — the man needs his space. 
As someone looking to attract the Scorpio man, you should celebrate him by complimenting him when you notice something you like (or if you notice he put in extra effort) and treating him to a nice surprise. 
If you weren't able to do something special for his birthday, this is an excellent month to splurge on gifts or services that would boost his physical appearance and self-esteem (Venus in first house). 
3. Be Open To Life On The Go
Are you open to a traveling life of comfort, adventure, and style? If yes, the Scorpio man is your man. 
On December 29, the Cancer New Moon will highlight the Scorpio man's ninth house of adventure, long-distance travel, publishing, and higher learning. 
With the New Moon in Cancer representing a new beginning for matters of family, home, and one's foundation, and the ninth house dealing with expansion, the Scorpio man is looking to build a comfortable lifestyle, but on the go. 
For the month of December 2020, the Scorpio man is looking for a partner that's down for spontaneous road trips and flights to someplace cozy and warm. 
To channel the potent energy of the December 29 Cancer New Moon and attract a Scorpio man, focus on clarifying your dream lifestyles (individually) and talk openly about how you can integrate them — help them flow together. 
Although it may seem silly at first to discuss the future with someone you may have just met, visualizing a lifestyle together builds a sense of trust and excitement (curiosity) for what's to come. 
Read next: 7 Ways to Get a Scorpio Man to Text or Call You First
Final Thoughts
Overall, if you want to attract a Scorpio man in December 2020, show him something different, celebrate him, be open to living a unique lifestyle on the go. 
If you are serious about starting your journey to unconditional love with a Scorpio Man, my guide Scorpio Man Secrets is better than any daily, weekly, or monthly horoscope app you'll ever read. 
Instead of just giving you the basic knowledge of the Scorpio Man, I share real-life stories and examples of women who have been where you are and now have the relationship of their dreams.
In this intuitive guide, I'll share with you my top secrets on winning the heart of the Scorpio man. If you're ready to stop chasing the Scorpio man, purchase Scorpio Man Secrets here.
After you've purchased my guide, Scorpio Man Secrets, take the free love and compatibility quiz to find out if you and your Scorpio man are a match.
Let me know your results in the comment section below.
I look forward to hearing from you. 
Your sister and Relationship Astrologer,
Anna Kovach