You're crazy for a sensual Scorpio man and want to show him how you feel about him. You're thinking of buying a Scorpio a gift but aren't quite sure what he would really like and would make him feel special.
I've got some really good news for you! I have some fantastic ideas for Scorpio man gifts you'll love! Keep reading to learn more about this gift-giving phenomenon when it comes to Scorpio guys.

Buying A Scorpio Man A Gift
When thinking about the perfect gift for a Scorpio man, think about how it makes him feel. That is the key. Scorpio is a water sign, just like Pisces and Cancer and those zodiac signs are known for their high levels of emotion.
The intellect of a Scorpio is noteworthy as well. He is motivated by how he feels and interprets the world around him on a mental level. Keep this in mind as you'll want to be careful not to treat gift-giving as a way to simply win over his emotions.
Take your time with this. It should be earned by him. Don't try to over-impress. Don't over-do it. Do it when it feels right. Do it when you've had enough time spent with him so you can be confident in your choice of gift. Do it because you feel connected to him.
To wow a Scorpio man, one must understand where his passion lies. Though these guys are in control of every area of their life including their schedule, they appreciate the thought behind the kind gesture of giving.
These guys appreciate compliments, affection, and supportive dialogue with his partner, but every relationship runs into special occasions where gifts are appropriate. Use these optimal moments to show off how much you understand his likes!
Here are five best gifts for a Scorpio man to consider for any special occasion:
1. Personalized Gifts
To place his name or his initials on the gift shows that you fully support and encourage ownership. These guys need to own stuff. They hardly rent or borrow as they know they can use and abuse objects, therefore, giving him something that is all for him and only him is not only special but in sync with his need to own and control.
A mug, shirt, towel, or a robe or initials etched on it is ideal. Every time he sees it he'll think of you and how thoughtful you were. Seeing his name on your special gift may be a reminder that he should invest more time in the connection.
2. Gadgets, Unique Gifts For Scorpio Man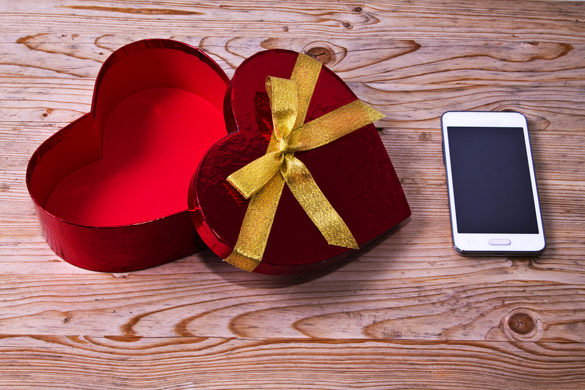 Any new gadget that simplifies and or enhances communication is sure to put a smile on his face. He loves to be ahead of the game in technology, so if he can't get these gadgets on his own or if he doesn't know about it yet, you'll pleasantly surprise him.
Phones, tablets, reading appliances, vehicle appliances, and even gaming gadgets are all fun and simple gifts that will turn the notch up on your connection with this guy. He'll remember how special the gesture was every time he turns the gadget on.
The more interesting the gift is the more he will love it. Try to find things that are different and will possibly appeal to his sense of learning and growing in his life.
You could even try getting him a pocket watch with his zodiac symbol on it or his name engraved. Go for a Steam punk or old school look. He'll absolutely cherish the thought you put into it.
Give the gift you clearly thought out very well. It will mean so much more to him because you though so wonderfully about him and what he likes. It's a gentle and thoughtful touch!
3. Deep Tissue Massage
Scorpio men love intimacy and one way to get under his skin, literally, is a deep tissue massage. Be a masseuse for a day! Give his sore muscles special attention. Spend at least an hour kneading his entire back.
They need to feel connected to you on a physical level which can lead you a closer relationship with him. If you aren't confident with your hands, perhaps setting up a couple's spa day to enjoy the time you can spend with him in bliss may be the way to go. If you can get near some water like swim in a pool or relax in a sauna, this guy will easily melt for you.
Scorpio men carry lots of stress in their shoulders and upper back due to anxiety and carrying the weight of the world on their shoulders. Setting him up for a massage will help him.
He would be able to totally relax, heal, and will appreciate your care for his well-being. He will look to you as someone who truly cares about his stress. This will earn his trust.
4. Framed Art
These guys love to preserve and honor their icons. There are usually one or more iconic figures they love to revere in the private. Getting artwork reflecting this character, historical figure, deity, or representative will draw him closer to you. It will feel like you are in on his secret and he's sharing it with you.
Remember, they love to make their mark and look up to people or figures that have already done so. They are attracted to strength, power and sometimes prestige. Framing a piece of art will satisfy his creative side and will make him feel like you care about what matters to him.
If you can manage to find out who his favorite artists are, you can try to find him something by them. He would be floored you actually took time to look for his favorites.
Also, if you know what his style is in his home, you can find something that will fit right in. Metal art is really neat and he might get into it but again, watch his preferences via his home or office.
5. Home Cooked Meal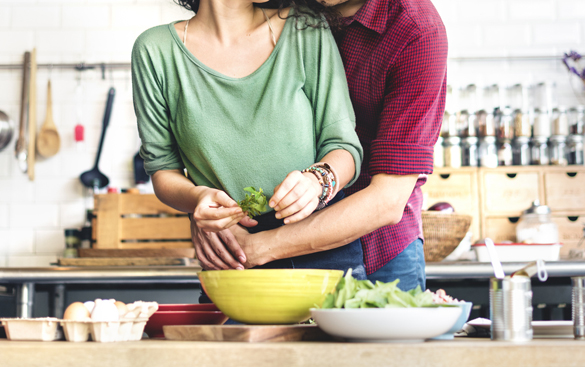 There's nothing in the world that makes his heart sing more than a hot home-cooked meal. Plan to have him over (or you over to his place) and get down and dirty in the kitchen. Let him relax while you turn up the flames and flirtatiously show off your culinary skills.
Take the time to plan the day out so he knows to keep this special time reserved for your delicious treats. Make a nice, hearty, traditional spread fit for a king. You'll be sure to have him eating right out of the palm of your hand. The night will end with a surprise dessert just for you.
Gift-giving should be treated with tender love and care. Even though these guys have a tough exterior, they are soft and gentle inside. They secretly appreciate every effort made to enhance their dating experience with you.
Food is something that appeals to one's soul as it's a gift given from the heart. Most men will appreciate this no matter what sign they are. Scorpio is just emotional enough to love this!
If you aren't any good at cooking, you can find out what his favorite food is and try to pick up some take-out from his favorite restaurant. Serve it to him by candlelight. He'll still love your effort.
It goes the same with dessert. It would be best made by your own hands but if you cannot, simply re-plate a tasty treat and serve it to him. He'll just love the thought you put into it.
Conclusion To Scorpio Man Gifts
The appeal is to let your Scorpio guy feel as though he's really important to you. Gifts are a sweet way of showing your heart to him.
Keep your man's desires and passions in mind when you're trying to find unique gifts for Scorpio man. Get to know him and what he really loves and you should be able to do quite well.
Speaking of desire and passion, did you know that gorgeous actor Eric Dane (Grey's Anatomy doctor) is a Scorpio man? He's absolutely irresistible!
I hope that this has helped you get a better idea of what types of gifts you can get for your Scorpio man who has won your heart. He deserves the good that he gives and you're the perfect woman to show him.  
Click here to learn more about what makes a Scorpio man tick and how to make sure he stays yours!!
Did your Scorpio man fall head over heels with you for getting a gift he loved? What did you get him and how did you approach it? Tell me all about it!
Share your story (or situation) with our community in the comment section below (don't worry, it's anonymous).
Wishing you all the luck of the universe
Your friend and Relationship Astrologer,
Anna Kovach
---
---