The Scorpio man is a total mystery—especially if you've just started dating him! How do you know what he likes and doesn't like if he keeps all his secrets to himself? This is where Astrology can be your best guide and friend. Here are a few ideas on great gifts for your Scorpio fella.
It's the best feeling in the world to watch the smile spread on your man's face when you get him the ultimate gift! And it's the worst to not see that smile, right? 
We all want to do right by our partners, and that includes gift-giving. If you're still getting to know your Scorpio man or are just out of ideas, I'm here to help! 
In my years of experience as a relationship astrologer, I've found that Scorpio men are often the hardest to figure out. Even after years of being together, he may still be a complete mystery! 
These are some of my top ideas for gifts to make your Scorpio man's day brighter and better!
7 Perfect Gifts to Give Your Scorpio Man
1. Sexy Lingerie (For You)
It's no secret that Scorpio is known as the sexiest sign in the Zodiac! These men have mountains of passion, and they love nothing more than getting down and dirty with you, their paramour.
One of the best gifts you can get for a Scorpio man is some super-sexy lingerie for yourself! You both win—you get some fancy new garments, and he gets the treat of his life (and it's a gift that keeps giving!).
How do you know what he likes? Well, most Scorpio love the colors red and black, and they're quite partial to lace and leather, too. 
Don't skimp on the accessories—a flogger, suspenders, or thigh-highs to tantalize him will have him smiling ear to ear!
2. An Intimate Weekend Away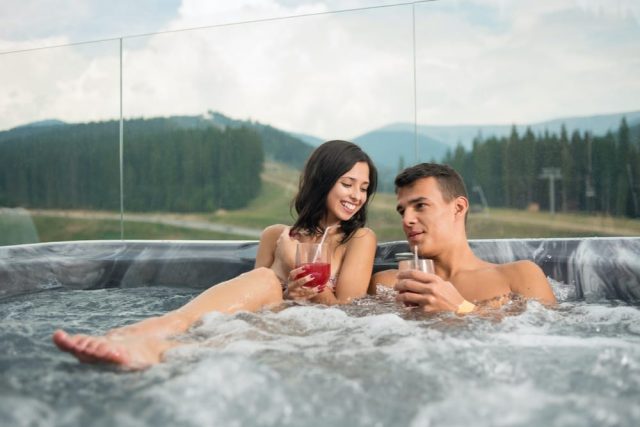 Scorpio is one of the relationship signs, along with Leo and Libra. They love the depth, connection, and emotional intimacy that comes with being in a close, one-on-one partnership. 
Surprising your Scorpio sweetheart with a delicious, intimate, and hopefully very relaxing weekend away will be a smash hit! 
Even better: arrange a hot tub, huge bed, and complete isolation. Pack your sexiest underwear, and plenty of wine, and get ready to go to all kinds of interesting places with your guy. This is another win-win! 
3. A Delicious Bottle of Wine (or Wine-Tasting Experience)
When we think of Scorpio, we think about a delicious, deep, ruby-red bottle of merlot. Or Cabernet Sauvignon. Or even a wonderful Shiraz! 
Any bottle of good-quality red wine will do for the equally deep Scorpio man. This is one guy with refined tastes who loves throwing back a glass or two. 
If you really want to go all-out, my suggestion is to whisk him away to a winery (if you have one in your area) and let him do the choosing. 
Watch which wines he particularly likes and sneakily order a case to be delivered to his door when you get home. This will blow his socks right off—plus, you'll get to share in the bounty! Perfect!
4. Bedroom Toys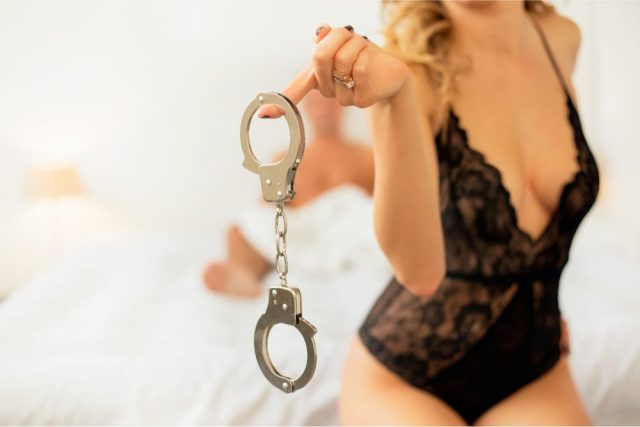 This goes hand-in-hand with sexy lingerie. Your imagination is the only limit here. Whether you'd like to stay "tame" with a pair of fluffy handcuffs, or you want to peruse the BDSM sites, it's totally up to you. 
Trust that your Scorpio man will be happy with any of it. These men really don't have many boundaries when it comes to bedroom play, and they've probably got a lot more tricks up their sleeves than you have ever imagined! 
There are some excellent (and discreet) online sites where you can simply pick what you like and get it delivered to your door, no questions asked. This kind of gift becomes an experience that the two of you can enjoy over and over again!
5. Books
Yep, this is a 180 from the previous suggestion! But not just any books. Scorpio men often like murder-mysteries, autobiographies, and thrillers. 
They may enjoy authors such as Stephen King or Dean Koontz (if you're looking for some old faithfuls). 
Some Scorpio men may enjoy sci-fi, but that genre isn't a sure bet. Many of them really enjoy war books where strategy is a theme, and some will enjoy very dramatic, emotional books, as they are such a sensitive sign. 
Plus, it's always lovely having physical books in your possession, right? Digital books are great, but these men like having something tactile and tangible in their hands. 
If you're really stuck for ideas, simply get him a book shop coupon, and go shopping with him.
6. A Mysterious TV Boxed Set
Does your guy rope you into CSI marathons? If he doesn't already, this evergreen series all about solving crimes, as the name says, is usually a hit for the mysterious Scorpio men. 
There are plenty of series with similar themes (think: Criminal Minds or Dexter) that have plenty of seasons to plow through.
Most Scorpios have a secret fascination with forensics. They also adore anything crime-related and love solving a mystery. Getting him a box set of a crime drama should make him a very happy man indeed! 
Imagine all those lovely nights snuggling up together on the couch watching his new favorite show. Bliss!
Read next: The Early Stages of Dating a Scorpio Man—and How to Make Progress
7. A Metaphysical Course
This may be pushing it a little, so you have to suss him out before you leap right in. Some Scorpio men don't have an inner mystic, but most do. 
Scorpio men are often fascinated by topics such as Astrology, numerology, shamanism and the occult. 
Test the waters by fishing around and asking him if that's his thing, and if so, don't hesitate to enroll him in an interesting workshop or course, or get him the tools to get into something mystical. 
An online Tarot course, a deck of cards, a couple of lovely crystals, or a book about Astrology may just unlock a part of him that he never knew existed! 
There's nothing sexier than a switched-on Scorpio man! Maybe you'll also learn something in the process.
Have you ever found the perfect gift you were so proud to give your man? I'd love to hear your suggestions and advice! Leave your experience in the comments section below—you'll remain completely anonymous! 
If this is a man you'd like to learn more about—he is one of the most interesting and mysterious, after all—check out my Scorpio man blog and find out what makes this guy tick: 
https://Scorpiomansecrets.com/blog/
Your friend and relationship astrologer,
Anna Kovach
---
---