Scorpio man is in a very powerful and comfortable place this month. March is Pisces season, with Pisces being extremely compatible and harmonious to his personality and energy. 
There is also a New Moon in Pisces on the 13th, followed by the spring equinox, and then a full Moon in Libra on the 28th. The new Moon brings a focus to new beginnings and fresh starts in spirituality, creativity and personal beliefs and philosophies, which for the Scorpio man means integration. 
The Libra full Moon represents an integration and sense of completion in personal relationships, intimacy, and soul union. Overall, this is a wonderful month for love, so you must keep reading to find out exactly how to draw this sexy Scorpio man right to you!
How To Attract A Scorpio Man In March 2021
1. Be Super Spiritual
Spiritual insight, spiritual perspective, spiritual openness… March is all about spirit, baby! It's Pisces season, and Pisces season means a deep affinity with the mystic arts, healing, spirituality, and alternative mindsets. 
Holistic and complementary therapies, reiki, shamanic healing, crystals and magic – nothing is too out there for this Scorpio guy. It doesn't matter how old he is either, he will be open to the weird, wonderful and wacky. Scorpio sees with soul and spiritual insight.
You should see the equinox on the 21st as a time to tune into your visionary and psychic abilities. Sharing stories of how incredible your intuition was, or the time you had a powerful dream and it came true are perfect ways to catch his interest. 
Pisces is the most psychic and intuitive sign and Scorpio comes in close second, so, his inner clairvoyant gifts will be free and shining more prominently. 
This isn't suggesting being ungrounded, however. No. Remain grounded, stay connected to the earthly realm and divine physicality. Just aim to keep your vibe high and connected to a spiritual reality too. 
2. Flirt Away!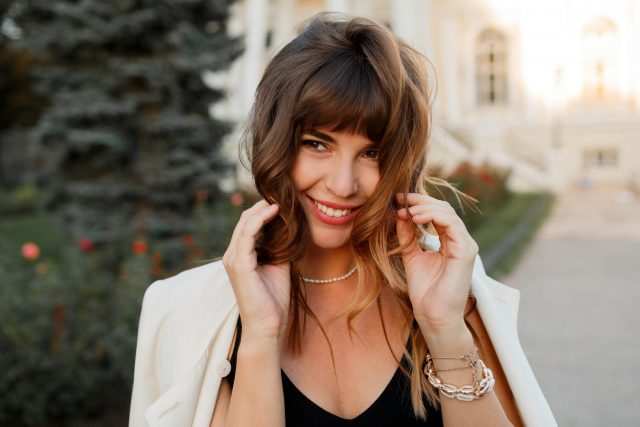 Sexy Scorpio is open to being seduced this March – in a subtle way! The vibes of the month are opening his mind and heart and amplifying his senses. He is feeling extremely sexy himself and is very much in tune with himself. 
He knows his talents, who he is, where he's been and where he's going. He likes himself and has healthy self-esteem. Because of how strong his inner strength is, and because of how attuned to his truth he is, it's ok to flirt. Mix it up though – sometimes be subtle and then be more obvious. Stay intuitive for your success!
Feel the vibe and mood, don't overdo it. The 'more obvious' flirting should be kept to a minimal, and only if he's feeling it. Read the energy and stay connected to a sense of independence. 
The key to winning him this month is to give a little bit of yourself and then hold back. Give and then return to your center, to your boundaries and self-alignment. Self-sovereignty balanced and harmonized with flirting and showing your interest is the perfect blend needed. 
3. Connect To Your Inner Goddess
Divinity should be free to shine in its most beautiful and purest expression. Oh yes, it's self-empowered Goddess time! If you're not on a spiritual path but have always been fascinated with the divine or occult, now is the time to play out your alter ego. Don't be fake, be sincere, whatever rings true to you, however also be a self-empowerment woman and Goddess. 
Scorpio is considered the Shaman in many schools of thought. The Scorpio man is a natural shaman, healer and intuitive with something known as "healing hands." He has a healing presence.
This means he looks for lovers on his wavelength with a shared resonance. Goddess energy is vibrant, intuitive, insightful, and aligned with the higher self. It is the divine feminine energy which loves to dance, sing, play, create, make love, and engage in artistic and imaginative expression. 
Self-expression is the Goddess. Goddess energy is within all women (and some men!) and is basically our self-empowered, confident, and divinely expressive selves. 
Share your wisdom. Share your stories! Bring him into your light and love with caring, nurturance, attentiveness and emotional sensitivity. Allow your true self in all its beauty and sensuality to shine… you have no idea how attractive you will appear to him in this magical month!
4. Show Your Loyalty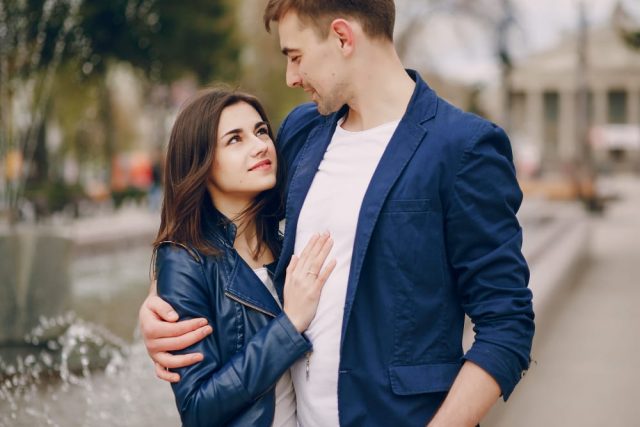 Scorpio is one of the most loyal (if not slightly jealous) Zodiac signs. This man is prone to possessiveness; however, this shows the extent of his love. When he commits, he's in it for the long haul, he needs depth and authentic intimacy – a partnership. Regardless of how far along in your connection you are, you can still show or tell him you're loyal and believe in faithfulness. 
There's a full Moon in relationship focused Libra on the 28th which enhances this. Libra full moon will bring to light his commitment loving side, and his openness to a long-term and stable relationship. 
Drop hints. At least be open to something real through your body language and communication. Sophisticated conversation should be sought out too, speech and topics that say, 'I am a mature and beautiful woman. I possess integrity and grace, eloquence and intelligence!' Loyalty and devotion are the birthing points for genuine interest in Scorpio. 
5. Let Your Inner Hippy Shine!
March sees Pisces season and the spring equinox – this means bohemian vibes! There is something ultra-spiritual and mystical about Pisces, something only people who truly know a Pisces will be able to tell you about. 
Even the most grounded and non-spiritual Pisces have a mystery and magnetism around them. But Pisces is more than spiritual, this sign is a bit of a bohemian free-spirit. 
Relaxation and chill time are what is called for until after the 21st. The Scorpio man appreciates people who are stress free and who can relax. You should know that negativity and pessimism of any kind won't be received well. In fact, it will put him off straight away. 
This month it's all about good food, music, conversation, laughter, and great vibes. You would be wise to envision the energetic space you're in before you go on holiday, travelling, or to a festival. Embody that! 
Create a worry-free and festival-type space, or bring it to him. Imagine, visualize, and put your creative free-spirit hat on. An optimistic and joyful mindset is a step towards victory. 
Read next: 5 Questions to Make a Scorpio Man Fall in Love With You—Fast!
Final Thoughts & Key Astrological Transits
March is an amazing month with lots of chances for connection. It's important you stay sophisticated and graceful while being open-minded and upbeat. There is a lot of spiritual, free-spirited, bohemian and creative energy flowing through the ether. 
The Scorpio man is also more open to something real than in other months, and you should be mindful of the Full Moon in Libra on the 28th. He is thinking about a long-term relationship…
Of course, you'll never know this, he's still as secretive as ever! If he does let slip or provide any insight into his feelings and internal world then you know you have his attention. Remember the power of knowing the Scorpio Man Secrets as well. The wisdom of Astrology can help you this month. 
Finally, you may want to check out your compatibility to see if you two are the perfect match! Some signs fair well, or better, with this intense and spiritual (but ambitious) water sign. 
Wishing you light, love, and all the luck in the Universe on your journey!
Your friend and Relationship Astrologer,
Anna Kovach