What are the types of things you need to look for in order to figure out if a Scorpio man is into you or not? Luckily, I have a list for you to take a look at. Keep reading for how does a Scorpio man act when he likes you:
Intense Eye Contact
The smoldering Scorpio man is very intense when he stares deeply into the eyes of the woman he's interested in.  If he locks eyes with you and you find it hard to break away your own gaze, he likes you.
Scorpio man can see right through you and can actually see in YOUR eyes whether or not you're into him as well. He's empathic and sometimes rather psychic. This makes it easy for him to read you when he looks deeply into your eyes.
When you find that this is happening and quite often, then you are basically being shown by him that he likes you and wants to be closer to you. That unbreakable gaze is one of the most signature moves by the Scorpio man.
Spends Lots Of Time With You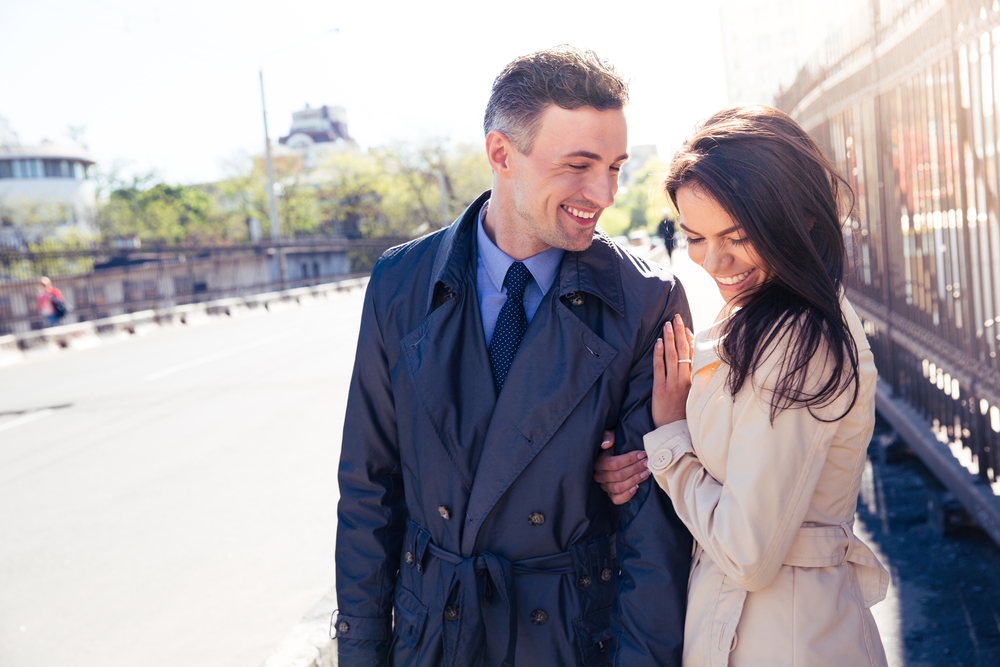 Scorpio man isn't one who needs to spend gargantuan amounts of time alone or with other people really. This means that when he spends time with you, he's looking for quality enjoyment with the woman he likes. So, how does a Scorpio man act when he likes you?
The more it increases, the deeper his feelings are actually getting. This could be from spending just a couple of hours a day together to several hours a day and perhaps several days out of the week.
When you start spending lots of time at his place or him at yours, he definitely likes you and there is no way to mistake that. He isn't going to waste so much time and energy on someone he doesn't dig all that much.
Will Spend Time Without Sex
Scorpio man is looking for "the one". That means that if he thinks you are the one and he really likes you, he will forfeit sex for a while to show you that he has much respect for you and wants your bond to be more than just sex.
If he's pushing for sex right away, this could be a red flag. That being said, if he's willing to wait then he likes you and finds it endearing that there is no real hurry to become intimate.
He will want to at the very least make out a lot, hold hands, kiss, and snuggle. He's a really physical guy so this part of the bonding process is very important to him while you're refraining from diving into bed.
Flirty and Sweet Texts
Scorpio man will think about you throughout the day whether he's working or doing other things. As such, he will not hesitate to reach out to you and say really sweet things or be super flirty.
Basically, he wants to let you know by keeping in contact and keeping that fire growing, that he really digs you. So if you hear from him a lot or you get really sugary texts from him, he's into you.
How does a Scorpio man act when he likes you? He may send you quotes, poems, or even songs if he's feeling particularly reflective about how he feels. Pay attention to them because they often have a message for you in them.
Asks Lots of Questions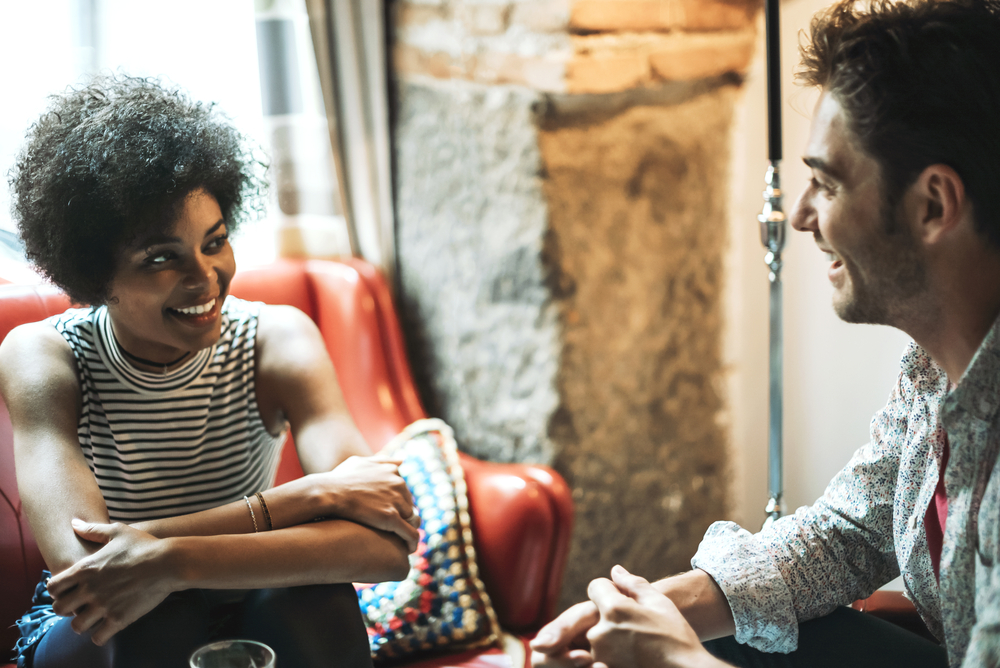 In an attempt to get to know you, the Scorpio man will inevitably ask you lots of questions about yourself, your life, your past, etc. He will feel closer to you the more he learns about you.
Ironically he may not want to answer too much about himself as he likes to remain somewhat of an enigma. However, he'll want to know as much as he can about you.
He's one that's psychologically interested in you as well. He wants to know you on a personal level but the inner detective in him wants to know what makes you tick as it helps him understand you.
The Scorpio man is like a natural detective. He probably will look you up on the internet to see if there is anything there about you. Don't worry, he's looking to see if you have a naughty past and see what type of person you are.
He will give you the benefit of the doubt and talk to you so don't worry about him judging you or thinking you're a bad person if he finds photos or information that isn't too flattering.
Scorpio man is one that is rather focused and he keeps his eyes on the prize when he's ready to take some steps forward with someone he is interested in. So if he's researching you, he likes you.
The feeling of Comfort Together
If you are spending time with him and you both feel totally at ease, it's because he likes you. He'll talk to you as though he's known you for many lifetimes over. This type of comfort is something that is hard to come by unless he's into you.
Scorpio man doesn't trust anyone as he's born with this suspicion. However, if he likes someone, he tends to lean more toward giving them a chance thus finding a nice level of comfort with you.
He may actually talk about what he wants to do in the future and includes you as though you are already a couple. This will sound odd if you're just talking or seeing each other.
However, he seems to have a vision in his head when he likes someone. He wants to try it on and see how the future fits. This makes him verbal and tends to "think out loud". This is partially because he wants to see how you react and if you agree.
Conclusion
Scorpio men are pretty evident when they like someone. He may even actually just tell you that he digs you and wants to get to know you better to see if there is a future between you.
Share your story (or situation) with our community in the comment section below (don't worry, it's anonymous).
If you see the signs that he likes you, how do you get him to fully commit? How do you get him to make a move on you finally? And if you don't see the signs, how do you get his attention and interest? I teach you all about that here here
Wishing you all the luck of the universe!
Your friend and Relationship Astrologer,
Anna Kovach
---
---