Often times we hear all the negatives of what a Scorpio man brings to the table. He's picky, moody, possessive, jealous, and somewhat stubborn. What is it about him though that makes us want to be with him so much?
Here are some top reasons why you should get involved with a Scorpio man:
Social Butterfly Fun
The Scorpio man is very outgoing and it doesn't seem to matter what situation you take him into, he'll always find a way to fit in with the people around him. You get a sense of his charm if you get involved with a Scorpio man.
Even if you're taking him to meet your family, he will still be a smooth operator whether they're rambunctious or relaxed, he'll find a way to make it work so that everyone is comfortable with him.
When you go out and don't know anyone, he'll be sure that by the time you leave; you know at least a few people. He's just that good! This is particularly a nice thing if you don't have many friends.
Your Scorpio guy will help you meet new people and find new friends that you can have fun with going forward. He's very perky when he's out and about.
If you're a bit of a recluse though, this could serve as a little problem with you two as he does like to go out and be part of the crowd sometimes. However, if you allow him to do this with or without you here and there, he'll still get his fix and be happy.
Loyalty to Commitments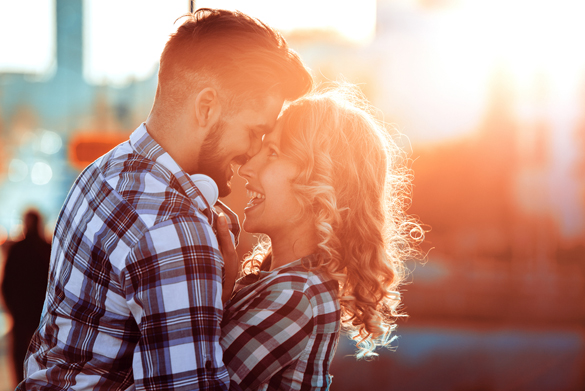 The Scorpio man can sometimes seem as though he's not committed. However, once he DOES commit, he's very much "all in". There is no gray area in his mind. When you're involved with a Scorpio man, he's either in or he's out.
The problem comes when women have not yet talked to him and confirmed where the relationship is at. She may assume he's committed by the things he says to her when in fact, he's not.
It's important to be very upfront, truthful, and communicate with the Scorpio man so he knows exactly what you want. If you don't you only have yourself to blame for not knowing where things stand with him.
His actions will tell you far more than his words ever will. If he's committed to you via his actions, you're probably good to go. If he isn't though, it doesn't matter what he says; it's the way he treats you that gives you all the answers.
When he is fully committed to someone; he is very loyal. That woman becomes his queen and he is not interested in any other women. When you're out in public he probably will not even LOOK at another woman. You're the only one!
Feeling Protected
While the Scorpio man can be the jealous type, he's also very protective. That can actually work very well for you as he'll always do anything he has to in order to ensure your safety. So, if you get involved with a Scorpio man, keep this in mind.
You should never feel vulnerable or unsafe when you are with a Scorpio guy. Even just talking to him on the phone if you're long distance, will give you a sigh of relief and somehow you'll feel as though he's got your back.
This man cannot stand the thought of anyone using you, abusing you, or harming you in any way when he's in love with you. So you can rest assured that you will never feel as though you're in trouble.
There is so much comfort that a Scorpio man can and will give you. He'll hold you in his arms and you'll feel as though the world outside no longer exists. There is no other way to describe it. When you get involved with a Scorpio man, it's really amazing!
He's Amazing at Finding out Information
When you're in a pinch or trying to do some research, your Scorpio man is the master at finding out anything and everything you could ever possibly want to know about a topic or person.
Of course, this also means that if he ever suspects you of cheating or doing him wrong, he will find all your skeletons so be careful! Otherwise, he can help you figure other people out that you're not sure of.
He can also be of great help for doing research for work or projects. Perhaps you have a legal matter to tend to and though he's not a lawyer, he will help you dig up everything you could possibly need to win that case!
The Scorpio man is the ultimate detective and he will help you unravel any mystery you have you in your life that you want help with. Can't find a lost friend or relative? Call your Scorpio guy, he'll help you.
Unparalleled Passion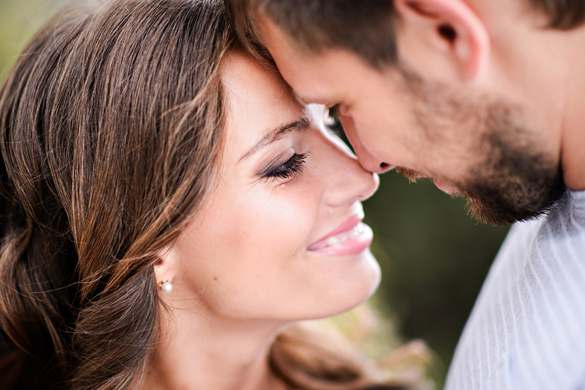 Scorpio men are known for how passionate they are. They have their air or mystery but they've also got so much heart that they love very hard when they finally do fall for someone.
So if you're lucky enough to have a Scorpio man fall for you; you can bet that he will make you feel like you are the most special woman on the planet. He will always show you how wonderful you are.
He will always make sure you are well pleased in the bedroom and that the future is being mapped out with him. You absolutely will KNOW when this man is in love with you.
The bedroom is a REAL treat for you both. He gives his all when he's being intimate with the woman he adores. If you haven't been with your Scorpio man in that way yet; I envy you for what is to come.
Conclusion
This is the most passionate man in the Zodiac. The only two others that come close to him would be the Cancer man or Pisces man. The common trait here is doing everything with great FEELING.
I know sometimes the Scorpio man seems problematic but this "bad boy" is actually an amazing person. Click here to unravel more of the Scorpio man mystery.
Share your story (or situation) with our community in the comment section below (don't worry, it's anonymous).
Are you involved with a Scorpio man?
Wishing you all the luck of the universe
Your friend and Relationship Astrologer,
Anna Kovach
---
---