Are you absolutely crazy about a sexy Scorpio man but aren't sure what you can text him that will make him want to reply back to you quickly? If he's been taking his time or not answering at all, then you need a new approach.
Take it from me, Scorpio men want to be swept off their feet with romance and sexual intimacy. That being said, you may want to keep reading to learn the six flirty texts to make a Scorpio man reply immediately! 
6 Flirty Texts That Will Make A Scorpio Man Reply Immediately
1. "Hey you, I was just thinking…"
Okay, so this one keeps it short and simple. The Scorpio man doesn't like much small talk, but this cliffhanger has him waiting on you to fill in the rest of that statement!
When you don't answer, he will definitely press you to know what's going on in that beautiful head of yours! Then, it's all up to you. You can take it in a curious, reminiscent, or steamy direction…
I mean, wouldn't you wonder what in the world is he thinking if he was the one texting you something like this? Of course it would!
You'd be stimulating his imagination and that is very sexy to him. It's a flirt waiting to happen from you both. 
2. "Movie night?"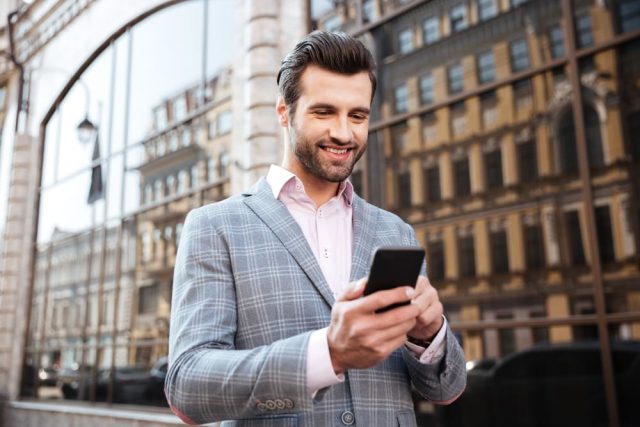 Again, this is a very short text, but it's to the point! You're asking him if he'd like to watch a movie with you, and only you… and you're leaving it open-ended for him to interpret the rest.
You'll soon find if he's really interested in you… when he will reach out to you and tell you yes and suggest a time and place!
He may even ask you what you want to see and at that point, you can suggest a movie that you've had your eye on. You can even ask him what he would like to see. 
This could open up the conversation of what types of movies that both of you are into. This may also end up being a "Netflix and Chill" scenario which can lead to something steamier, if that's what you're after! 
3. "I do very bad things, and I do them well"
Yes, this is very flirty. He's going to wonder what you're up to when you say something like this. It's funny and it's enticing for an intellectual Scorpio man. It shows him how clever you are.
It may actually make him laugh when he reads it, but could turn him on as well. It's really a win/win kind of text. There is nothing else like a witty woman to a Scorpio man. He loves it! 
These are the types of messages that will make him more curious about you, and so he'll text you right back asking you what's on your mind or he may say something witty to you. 
Either way, it's getting him to respond in a good way and leaving a good thought in his mind about you. 
Word play or other fun mind games are favorable to use with Scorpio man. I don't mean play head games but when you plan intellectual games, he'll eat it up. 
4. "I'm free on Friday night… want to hang out?"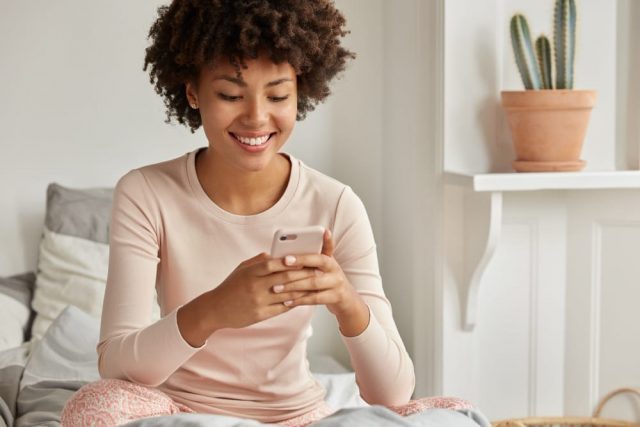 This type of text is letting him know you want to spend time with him and you like him. It's sweet, innocent, and honest. He loves that you're upfront and not waiting on him to initiate.
A Scorpio man wants to decide when and where you'll spend time, but by suggesting to him that he doing something with you lets him know that you're into him. That's important!
It also alleviates small talk. It's a right to the core of what you want and that makes him feel good knowing you're interested in spending time with him. This text should get him messaging you back as quickly as he can.
He won't want to leave you hanging with an offer like that. If he is interested in you or likes you as much as you like him, then he will definitely be on board.
It's always good to be upfront with Scorpio man. You don't need to tell him all once, but you do need to let information come out from time to time. It will pique his interest when you're a bit mysterious.
Letting him know that you'd like to spend time with him opens up doors of possibilities. So, open that door on up! 
5. "What does your future look like X years from now?"
Whoa! This is a highly motivated type of question. You're asking about his future and what he has planned. This will cause him to think and let me tell you, if he likes you, he will answer you.
He'll be surprised you care enough to ask and that you actually want to know something about this. It makes him feel like you care about him and about what his goals are.
It's a really comfortable type of question for a Scorpio man to text you back with a well thought out answer. He might not reply right away because he'll have to think.
Then again, he may already know what his dreams or aspirations are and will tell you flat out. This is a great gesture for when you're trying to win a Scorpio man over. 
Show him you are into him as a person as a whole, not just his body or what he can do for you. Show him you're a goal-oriented woman looking for success.
He will absolutely love that and find you incredibly sexy for being that way. 
6. "You're so sexy that it's hard to concentrate"
Naturally, you can make it your own by changing the words to fit your own language. The point is, you're letting him know that he's on your mind in a big way and it turns you on.
This is an excellent way to let him know that he is desired and thought about. You might even send a picture of yourself with a sexy look. It helps him to study your facial expression.
You can also send him a cleavage shot looking like you want to tackle him. This should definitely make him want to respond to you!
Sexual innuendo works nicely with Scorpio man. It's a form of flirting that excites him and wants to talk to you more.
Remember that you need to leave some to the imagination. Don't take a full on nude photo and send it. You have to send something suggestive that intrigues him. 
Keep it classy and something he'll want to look at again. You could also send just the picture and not say a word. He'll definitely message you because he'll want to know what is on your mind.
This intrigue is something that sends the smarty pants Scorpio into overdrive. A sexy woman sending him a random picture without words is rare. 
It will impress him and make him want to reach out to you. He'll certainly want to know what was on your mind when you took the photo. 
Read next: 5 Questions to Make a Scorpio Man Fall in Love With You—Fast!
3 Huge Mistakes Women Make When They Text A Scorpio Man
Now that you know the types of texts that work best for your Scorpio guy, are you aware of the things you absolutely shouldn't text him?
What would be so detrimental that it would ruin your connection with him?
There are definitely things you need to know so that you don't make these mistakes.
Texting your Scorpio man can seem like a tricky thing. You want to make a good impression.
But what if you say something that makes him see you in the wrong light? 
Click here to find out what NOT to text a Scorpio Man << 
You cannot keep a Scorpio man without knowing the right thing to say to him. 
There has to be a way you can break through…
You don't want to lose him! He could go cold on you forever if you do the wrong things…
If you click here now, you'll find out what you need to know to help you <<
Don't let any more of your time slip by not knowing what you might say that would turn Scorpio man off.
Take matters into your own hands while you can…
It's really important for you to learn all you can with the mysterious Scorpio man… 
Click here to discover what not to do with Scorpio man now! << 
Wishing you all the luck in the world on your journey!
Your sister and friend,
Anna Kovach
---
---