Want to make the best impression on your Scorpio guy? Wondering what the biggest mistakes are when texting him? The Scorpio guy is never easy to figure out – a complete mystery, some may even say! Knowing how to handle him via text can be a game-changer! Here's what you'll need to avoid doing: 
It's easy to fall for the intense, deep, and loyal Scorpio man. Once committed, he's one of the best partners a girl could hope for! However, he does have his quirks, and he doesn't easily show his vulnerable side, either. 
So, when you take the initiative to text him the way he likes – by knowing what he doesn't like – he'll be more receptive and open to making you his number-one! Mistakes are too easily made when texting these days, and you can have the upper hand when you know his sign traits! 
So, ladies, here's what I have learned not to do when texting the Scorpio fella: 
7 Mistakes To Avoid When Texting A Scorpio Man
1. Revealing All Your Secrets Too Fast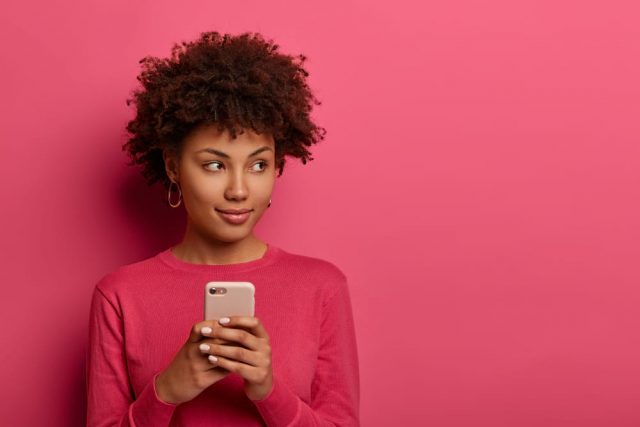 Scorpio men love, love, love a mystery! This includes a mysterious woman; a woman he can slowly unpack and reveal, piece by piece! 
A woman that plays her hand too quickly may have him losing interest, so don't tell him everything just yet. Even if you want to share your life story, hold back, just a little, and keep him wanting more. Drop hints, and let him enjoy playing detective! 
Plus, you'll feel a lot more empowered knowing that you are keeping a part of yourself just for yourself, and he will respect that – no matter how much he pesters you for your secrets! 
2. Demanding He Share His Secrets Or Feelings
Asking the Scorpio man super-personal questions over text is a huge no-no. Even asking him face to face is a bit of a no-no, at least until you have spent way more time together! 
The Scorpio man is like a locked vault with many secrets. It takes time to get him to show his heart, and there's a very good chance he will never tell you absolutely everything. Respect him by never pressing him or pushing him to open up more than he is ready for.  
He will love that you show him you care by being there emotionally for him and letting him take things at his own pace. 
3. Game-Playing Or "Testing" Him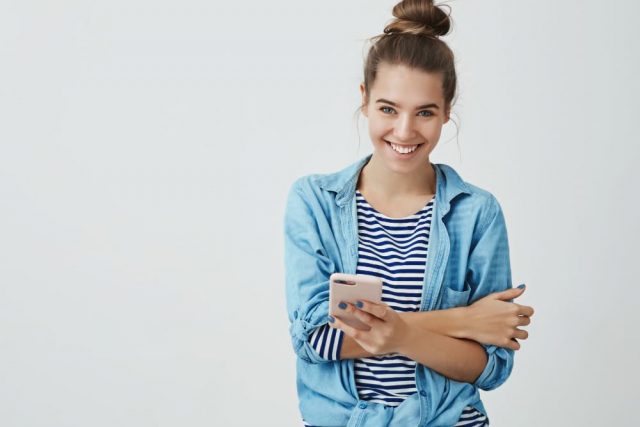 Often when we embark on a new relationship, it's common to "test" our new men by playing games, especially games that involve push and pull. We often play these games to see who likes who the most, and who will be vulnerable first. 
This practically translates to, for example, ignoring him on purpose for exactly the amount of time he ignored you. Or, sending a mysterious message and then not being available for hours. 
Don't be that girl. The Scorpio guy is king of those game and will play you right back, creating a very toxic texting situation. Instead, be open and honest with him. Let him know that certain conversations should be had face to face, and don't keep him waiting just for the sake of power. 
We all play games, but this is not the man you want to start off on the wrong foot with! 
4. Ignoring His Texts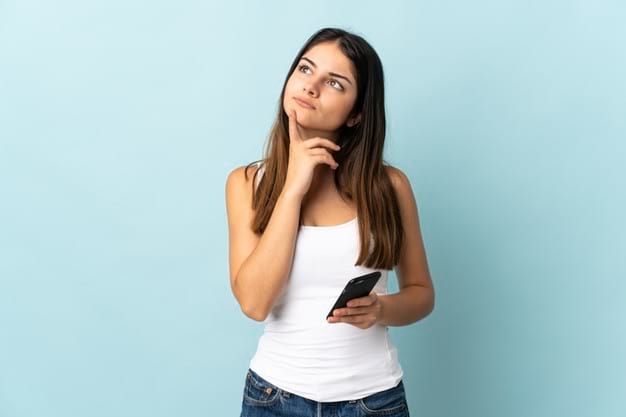 One of the very worst things that you can do when dating a Scorpio man is to ignore his texts. Maybe you're playing games (see above), or maybe you're upset with him and are afraid of confrontation – whatever the reason, rather be real and upfront about it. 
That means being brave enough to reply to him, whatever the message may be. He will respect you so much for being an authentic and sensitive human being, and hopefully even mirror your actions by never ignoring you, either. 
If you do take ages to reply, mention what you were doing so that he doesn't feel like he was ignored. He will never ask for that, but he will appreciate it hugely. 
5. Trying To Control The Conversation
Let's face it – in my years of experience as a Relationship Astrologer, Scorpio men generally like to be the ones leading the conversation. They enjoy the feeling of directing the flow, initiating communication and so on. 
So, let him lead. Let him be the one to strike up a topic most of the time, answer his questions and just go with the flow. Trying to insert your own control over what he says, or how he says it via text, is going to be a major turn-off and a big mistake to make. 
Turn that dial way down, ladies – you'll feel relieved that you don't have to be the one in charge! 
6. Not Being Reliable
Scorpio men have trust issues. This means that they are often quite paranoid, jealous, and even suspicious of their woman, until they feel safe and secure. Then, they are quite relaxed and happy to trust you! 
When you show up as unreliable over text – saying one thing, then another – he will catch you and call you out. This is not a man you want to try and fool, or be inconsistent with. He needs you to show yourself as a reliable partner who will always be there for him. 
That's tough in the beginning, when you are still both trying to establish a bond, and can have fears of getting hurt or being vulnerable. But just a little bravery will take you places! Be there when he needs you. Reply promptly. Be transparent. Be committed and consistent! 
Read next: 4 Ways to Handle a Scorpio Man Who Is Ignoring You
7. Not Being Open To Being Sexy/Naughty
Scorpio is a sign ruled by Mars, the planet of lust, desire, and – you guessed it – sexuality! This is why Scorpio men are known for having powerful and strong sex drive, and why he's so passionate! 
A mistake that you can make with texting the Scorpio man is not being open to being a little naughty. Refusing to engage in some saucy conversation, or allowing him to do the same, can put a dampener on your texting. 
Sure, if you have certain limits and boundaries, just let him know. If he doesn't respect them, then he's not worth dating! But a cute picture here and there won't go amiss, and will totally spice up your connection.
So, go ahead, talk a little walk on the wild side. It's up to you how far to take it – there are no boundaries or taboos for the typical Scorpio! He's probably holding back, so go ahead and push a little. You may surprise at how he responds! 
Do you like what you're reading? Let me know, by sharing your thoughts in the comments box below! I love to hear your personal stories – have you ever made a texting mistake with a Scorpio guy? Don't worry, you'll stay totally anonymous! 
Biggest Mistakes Women Make When Texting a Scorpio Man
Are you still confused as to what you can do to bridge a gap between you and your Scorpio man?
He may get turned off or shut down if you send him the wrong messages. So, it's really important for you to learn what not to do.
I've given you help in what to do but I have something else for you to take a look at that can help you with what not to do.
Don't make the wrong decisions in communicating with your Scorpio or you could lose any interest that may have been there.
Learn what you need to avoid by clicking here right now! <<
Don't let your Scorpio man get away because you've said something wrong.
Do the right things! Take control over your love life and pull your Scorpio man in!
Stop what you're doing and click here right now! <<
Wishing you lots of luck and love on your journey.
Your friend and Relationship Astrologer,
Anna Kovach