Before you date a Scorpio man, you need to know that they give romance and love a whole new meaning. Intense, scorching experiences and mind-blowing sensuality are just some of the reasons you want to give your heart to a moody, loving Scorpio man.
Of course, like any man, they have their down-side but read on to discover all the reasons why you should date a hot-blooded Scorpio man.
1. He Wants a Long Term Relationship
Scorpio men date to find their one true love. They are open to marriage and the idea of a relationship lasting forever doesn't frighten them at all. This one is for keeps.
2. He Loves with Intensity
Scorpio men go all the way when they are in love, they love with a fire and intensity that will make all your other relationships looks half-hearted. He will literally take your breath away.
3. He is an Incredible Lover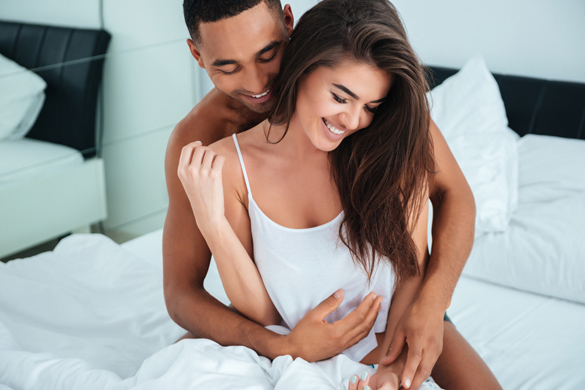 Sex with a Scorpio man is scorching and mind-blowing. He will open your mind to new experiences at the physical, sensual and emotional levels and leave you breathless.
4. He is Deeply Sensitive
Scorpio men are finely tuned to what makes you tick and he watches you for signs of pleasure or pain. You won't have to send him a memo, he is on top of all the details. He will surprise you by remembering the smallest things.
5. He is Very Ambitious
Scorpio men have their eye on a bigger prize and very little can get in the way of their plans. This is a man who will work very hard to make your life comfortable. He will create wealth for you both to share.
6. Nothing Scares Him
Where other men might take fright and run, a Scorpio man will stay curious and open-minded. You can tell him things you would never tell anyone else and he won't laugh at you.
7. He Keeps Your Secrets
Scorpio men are mysterious creatures who value their privacy. You can tell him stuff you want to keep secret safe in the knowledge that he will never tell anyone else.
8. He Creates Wealth
Scorpio rules over other people's wealth and he takes this role seriously. You are likely to increase your wealth and expand your collections when you have a Scorpio man in your life. He will give good advice and help you do better.
9. He is Highly Observant
He notices things you may never be aware of and he keeps all these details stored in his amazing mind. This is useful until you try to lie to him when it could work against you.
10. He Will Change You
Scorpio is ruled by Pluto, the planet of transformation. This man is bent on creating and facilitating change in all those he encounters. You will never be the same person after dating this man.
11. He Makes Grand Romantic Gestures
A relationship with a Scorpio man is studded with ridiculously wonderful romantic gestures that will make you laugh, cry and breathlessly wonder how you dated anyone else.
12. Taboos Don't Scare Him
A Scorpio man can talk about anything and he is ready to explore any uncomfortable or off-limits issues. You can explore your deepest, darkest desires in total comfort, and he will gladly explore your desires and fears with a playful and loving attitude.
13. He Thinks You Are Beautiful
He sees beauty in the strangest places and will awaken a sense of attractiveness in you that will surprise and astound you. Things you hated about yourself will become your finest features.
14. He Loves Good Experiences
A Scorpio man doesn't measure life in costs or material gains, he wants to feel each experience as a unique and life-changing chapter in his life. Life is never boring with him.
15. He Is Never Boring
Even if you stay home to watch a movie this experience will take on the semblance of a grand adventure into each other's souls. You can count on him to add mystery and magic to daily life.
16. He is a Non-Judgmental Listener
He listens to your stories and is interested in your take on things, and he never judges you. You can tell him anything and know you are being heard and analyzed in a completely non-judgmental way.
17. He is Always a Bit Mysterious
Although he is open and never judges, he loves mystery and will always keep parts of himself hidden. This will keep you on your toes and keep you coming back for more.
18. He Keeps You Honest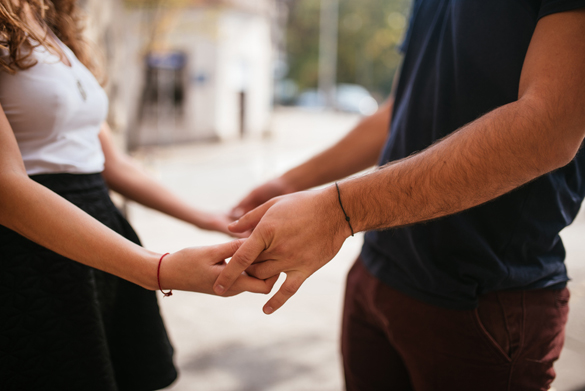 He can spot a lie from across the road and he is known for insane jealousy. This will keep you in check and make you aware that all your actions have a cost. You won't be tempted to cheat when the price is so high.
19. He Loves the Idea of Love
Scorpio men are the great romantics of the zodiac. They fall in love with the idea of love itself. You will never have to wonder where the spark went when you hook up with a Scorpio man.
20. He Will Do Almost Anything to Make the Relationship Work
His legendary stubbornness will come into play when problems or issues arise. He won't give up easily once he is committed and will compromise massively to make things work out.
There are a few reasons why you shouldn't date a Scorpio man, and insane jealousy is one of them, but as you can see, the advantages outweigh the disadvantages. So ignore your fears, take a deep breath and take the plunge. You will be very pleased that you did.
Click here to learn more on how to decipher a Scorpio man and have the relationship you want!!
Share your story (or situation) with our community in the comment section below (don't worry, it's anonymous).
Do you have any other personal reasons to date a Scorpio man?
Wishing you all the luck of the universe
Your friend and Relationship Astrologer,
Anna Kovach