Are you trying to get your Scorpio man more interested in you? He's oh so sexy and mysterious, but he may be a little oblivious as to your intention. You need to open up and get him to see you for who you are… the perfect one for him!
Scorpio men seem hard to get sometimes, but it's because they like to test you and make sure you're someone they want to invest their time and emotions in.
Let me share some amazing information that will teach you how to make a Scorpio man go crazy for you over text.
You will absolutely be able to make him go wild with easy messages you wouldn't ever guess! Keep reading to get ready and get him to come to you for keeps.
Keep It Cute And Flirty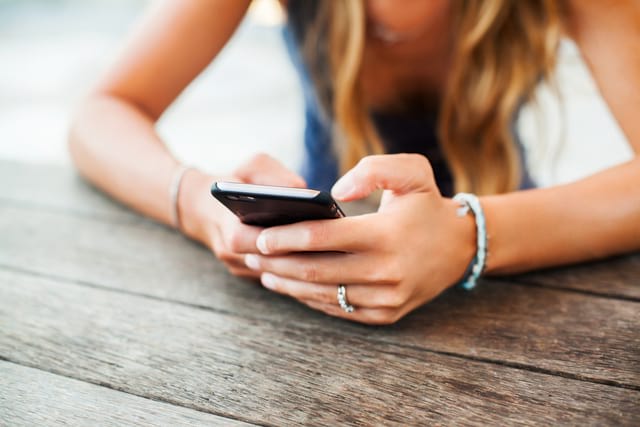 Before you turn up the heat and make things sexual, you want to lure in your Scorpio by being as cute as a button. He won't be able to resist. Send him those sweet nothings and you'll have him hooked in no time!
An example would be: "you make me feel like a giddy school girl when I'm around you," or "I'm blushing right now thinking of you."
See how innocent and sweet this sounds? He will think it's adorable and he will definitely respond to it. He will probably want to know more about why and what makes you feel this way, and then you can dive a little deeper with the flattery.
It's the almost innocent appeal before adding on a layer of sultry charm and mystery. It's playful communication that brings excitement to your Scorpio man.
Sending text messages to a Scorpio man isn't all that complicated. He loves a little game and a good chase. This is what you can do to get him chasing after you!
It wouldn't be a bad idea to send him a picture of you either. Wear little makeup so it's natural but elegant That natural beauty will captivate him.
Sending him a cute flirty meme is also a great idea!
Just be sweet as pie with your Scorpio guy so that he'll want a slice, and then eventually the whole pie, if you catch my drift…
Add A Little Bit Of Spice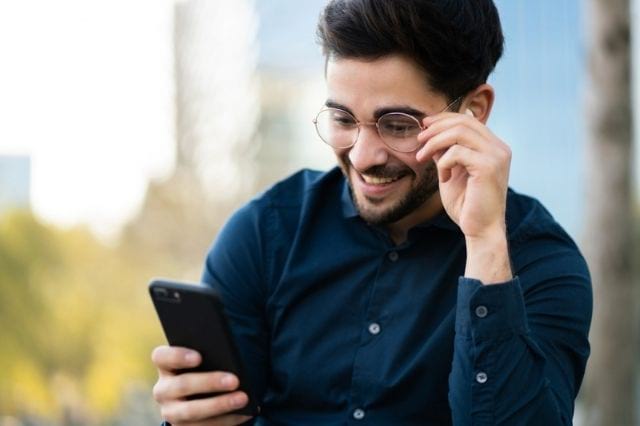 The cute texts will pique the Scorpio man's interest, but you won't want to do it for too long, because then he'll start getting bored.
You need to try to make it sexier and more mysterious, a little at a time. It's like a sexy game you're playing that makes him want to savor what you'll be like with him in the future.
You've got to paint a picture of an independent woman, knows what she wants, and has a sense of mystery to her.
This is the bundle of what he's looking for. Scorpio also looks for inspiration. Oddly enough, getting sexy with him via text does inspire him in ways you couldn't imagine!
Set him on fire with your smoldering cat-like prowess. It will absolutely make him want to get closer to you. You know how cats are; they lure you in with the way they walk, talk, and rub against you. It's hard to resist.
Something they're also good at poses that make you want to walk over and pet them. There are the photos that you send via text that will make him lose his mind in a very good way.
This works well if you don't say anything before or after sending it. Just wait until he replies. I do not doubt that he will reply pretty quickly!
You can lure him by saying something like, "waiting until I can smell you and purr in your ear."
Actually, if you want to master your Scorpio man's texting style and know what the best texts are to send your Scorpio man then there is only one thing you should do. Check out my Scorpio Text Magic Guide.
Scorpio men do seem to love cats. So now you're basically talking like it as well. Something similar would be: "I love how you smell, it's delicious."
Your Scorpio will be wondering what you want and will suggest something (likely naughty).
One last thing… try "I've been a bad girl" with a photo of a devilish look on your face. I'll say no more… just try it and you'll see!
Always Be Authentic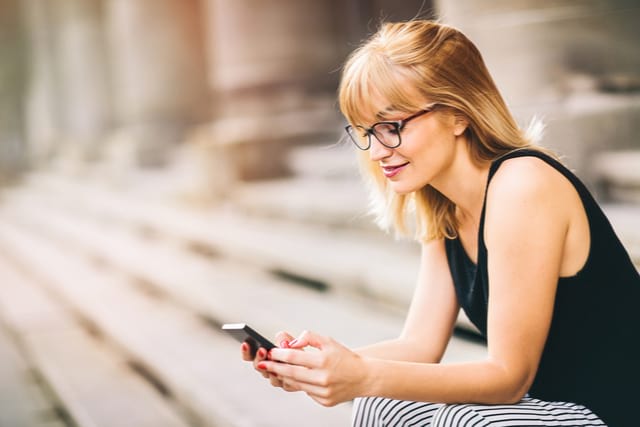 A Scorpio man doesn't ever want their partner to be fake. If you aren't feeling the sexy vibes, then you don't have to send them. Only do what you are comfortable with.
Sometimes you need to think outside of your normal comfort zone and take a chance, but if it goes against who you are then you need to just be yourself.
He wants to know you, and he cannot know you if you're not being true to who you are at the core. He needs to see that side. It's really important.
If he's trying to be your partner or future husband, he has to know you, or else it won't work. Also, he's practically a human lie detector. If he feels you're being phony to solicit his attention, he will go cold.
This is how to make a Scorpio man go crazy for you through texts. Your inner self is something he has to know. All the other stuff would be just fluff.
It's alright to do things that will intrigue him and turn him on, but do it in your own way. You won't regret it!
Be Mysteriously Appealing
Remember with all these texts, you need to be a bit ambiguous and mysterious with him. Leave a trail of cookie crumbs for him to dine on.
Just text a little and leave him hanging. You'll know he finds you very interesting because he'll text you back or initiate texts with you.
Attracting him in and drawing him to you isn't as hard as you would think. He's intellectual, so don't forget to stimulate his mind.
Send him texts of things he's interested in and ask him questions. He'll love telling you what he thinks or what he can suggest.
Text about exciting things that he might ask you questions about. It's all in your technique and what you DO know about him.
If you aren't sure, ask him a question here and there to learn more. It goes both ways. You've got this! You're a smart intelligent woman, so get your Scorpio man!
If You're Still Unsure, Read This!
Is he being kind of cryptic and you're not sure what it means?
You've been trying to flirt with him but he's not responding much.
Scorpio is very short with his replies to you if he replies at all… You aren't sure now if he still likes you or if he ever did.
What can you do about it?
Actually, there is something you can do about it. You've got to take control of this situation before Scorpio loses interest for good.
The two of you started talking for a reason, right?
If you leave it up to him then he may just take off, never to be seen or heard from again. You've got to ignite a spark that the Scorpio man relies on to guide him to the one.
He's looking for his Soulmate, not a temporary kind of girl; that's especially true when he is ready to settle down.
Scorpio man intuitively knows when he's met the right one to settle down with and anyone else is temporary fun.
I promise you that if you do it right, you'll be able to not only land your Scorpio man but you'll be able to keep him. You'll be able to make sure that his excitement with you never fades. That's what he really wants.
Scorpio man also needs someone who will step up to the plate and tell him the truth.
How do you go about doing this and get him to see that you're the right one?
No matter what your situation is, let me assist!
Click here now to finally get all you need to lure and keep your Scorpio man! <<
You will wonder why you weren't doing this all along. Don't miss what could be the love of a lifetime! Do it right now!
You'll be happy that you learned all you could about your Scorpio man and his needs and desires!
I wish you all the luck of the Universe.
Your friend and Relationship Astrologer,
Anna Kovach
---
---